How To Write A Product Review – That Puts Money In Your Pocket
Writing Product Reviews is something that all Bloggers and Website Owners should be doing at least once a month.
Why? Because these Reviews, if done well will put money in your pocket through commissions from sales.
Now I know many of us hate selling. We feel a little uncomfortable with it and whilst we hope that someone makes a purchase we don't want to be seen as salesy, so we take a very subtle approach on our sites by saying " oh I use this product and it's really good" we then stick a link on the product name and hope someone clicks on it and buys.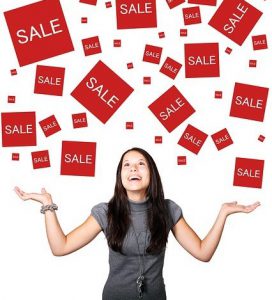 They Won't
The answer to your dislike of selling is writing product reviews, and I'm going to show you the best way to write them so you get sales but don't feel salesy.
Starting Your Review
First make sure your title or URL has the name of the product and the word review in it. You may need to do some Keyword research to get the phrase just right. If you need help with this read my post on Keyword Search Tools.
Having a hook in the title that makes it sound a bit more appealing also helps. See the example of this posts URL. I have told you what you are getting and used a great keyword search term but I have added a little extra to make it more appealing to you. Money in Your Pocket. And we all want a bit more of that.
Your first Paragraph should back up your title and tell your reader exactly what you will be reviewing and why. Now the why is not your why, it is your readers why. What will they gain by reading your product review. Is it that they will learn how it might help them in their business? Is it that they will become more knowledgeable in their field? Is it that they will discover how it might make them feel better, prettier, confident….. It does not matter what the product or service it is you are reviewing. Hook your customer into reading the review by showing or telling them what it might do for them.
The Actual Review
Be very clear about the product, it's website, it's cost and what it does. The best way to do this is to have a list like this:
Name:
Website:
Price:
Owners: 
Overall Rank:
I will usually give a rank out of a 100 but you could use out of 10 if this suits you.
Always put your affiliate link in the Website Name or in the Name of the product if you don't want to send them to their website. Some people may have made their mind up that they want this product already. It all depends on what they have read or seen about the product before finding your review.
The next part of the review should be the "exactly what is says on the tin" approach. Tell your reader what it does, what it is, how it works etc.
At this point in the review it would be wise to put in a call to action. e.g Where to purchase the product. There are several ways to do this. My favourite is a Buy This Product Here Button. I make mine for free at Dabutton Factory. I then add my affiliate link to the button. You can obviously use what ever words you want as your call to action and make them any colour you like. Here's an example (but there's no link on this one)

If this is too salesy for you, you could just have a sentence after the main information that says "if you would like to purchase this product here" make it bold or larger and add your link to it.
The final step of the actual review should be a Pros and Cons section. I always find it best to list the pros and cons in bullet form. You may already have hinted at these in the facts section but it never hurts to remind your readers, especially of the pros. Use language like: It will help you to…. It will make you…. It will support you….
Now it might seem odd to put Con's in to the review but nothing's perfect and a review needs to be credible and so do you. Don't make a con up if it's not there but be honest about what you are promoting. Your aim with the review is to give the reader all the information they need to make a purchasing decision.
Ending Your Review
I am a fan of giving a final positive sentence about the product and then repeating the list we used at the top. Remembering to add your links again. This gives your reader the final details of what it is and where they can get it. You could just put a call to action button after your final positive sentence about the product if you prefer.
If you are struggling to get people to buy through you, this review process really works. You are giving them value added offering them a service  in the information about the product and you are giving them opportunities to buy without you just saying "Buy This From Me"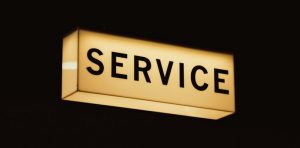 You also need to have your affiliate disclose somewhere on this page. You may already have it set up so it appears at the bottom of all of your posts in the footer. Personally I'm a big fan of using it at the bottom just after you sign off.
This post may include affiliate links if you click, then make a purchase I may be paid a small commission. It won't cost you any more but it will help me to keep this site running.
I put it in italics, as I have above. Personally I think this shows your honesty and may just appeal to someone's better nature to make that click and put money in your pocket.
I wish you luck with your product reviews and getting more money in your pocket. If you have found this post useful please leave me a comment below.
With Grace and Gratitude
Karen
P. S There are no affiliate links in this post ! But if you want to get more great posts to your inbox enter your details below.