How To Make Money Online With No Scams
Are You looking for something but not sure what? Are you at a crossroads in your life and think there has to be more to life than this? Are you looking for a challenge that will fulfill long forgotten dreams and ambitions? Have you raised your family and thinking now what?
Are You looking to make money online without the fear of scams?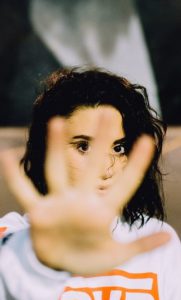 If any of these things resonate with you then read on because all of these things were exactly how I was feeling just 6 short months ago.
I have to my credit 3 charming grown adults, a special man in my life for over a decade ( the children's father lasted 15 years but ended badly) 6 cats, and a dog. I have, to my professional credit over a decade in the personal and management development field in the Corporate world. I have owned 2 businesses which either failed or I lost interest in.
Despite all of this, and alongside several other things I am proud of (give me hot coals and I will walk or even dance over them) I was still searching for something. Something, I could call my own and something I could be proud of and earn money from.
Notice the order in which I mention these 3 things. Yes I needed and wanted to earn money but deep down, something I could call my own and take total credit for was really the driving force for me.
For you the 3 things may be ordered differently but if you are still reading then any of these things will be important to you. The WHY will be slightly different for all of us. But that doesn't matter. The fact you have a WHY is the most important thing.
So What Did I Find That Changed How I Was Feeling?
I discovered that it was totally possible to build a profitable business of my own from my own home. No more chasing up and down the country to deliver Corporate Courses to eager delegates, that I knew would make little difference to the bottom line of the Company. ( Don't get me wrong, I loved empowering people but the Companies willing to take the empowerment top to bottom were few and far between)
Now I am of a certain age and was not born into the internet generation. That is not to say I didn't engage with it all because, let's face it the internet became very hard to ignore or live without. But building an online business ? Way out of my league or so I thought.
If you have thought how are these people building these online businesses? Or thought this is for the younger generation? Then think again.
You have a 1000 more skills than any of the young "IT" generation. You have hobbies and passions that other people want to hear about. You have life skills the younger generation could really use. You know things that people of your own generation don't know but would love to learn.
A niche is a very specific subject area and in one niche or another you will have expertise. The niche subject you have will have it's own audience and you can make a business and a name for yourself in that niche.
Don't Believe You Can?
You are not alone because I thought that too. But how wrong I was. Now I am not going to pretend that I found my answer overnight. I found a lot of what I consider scams, fell for a few too. I found things that sounded like a good idea but the price tag was way out of my league. Heck I'd built profitable businesses for a lot less in the past.
And then by accident or fate depending on your viewpoint on these things, I found what was the best thing that had happened to me in years.
I found a training program that took me from A To Z in terms of building an online business. I could choose my own niche, I was shown how to build a website from scratch and make sure it was, what they call SEO friendly. If you don't know what that is read my post by clicking here. I didn't know what it was either but I do now.
Building an online business has to be done properly. You cannot just build a website and hope it will be a success and people will find you. It just doesn't work like that. It's a shame but it is true.
The good news is,it's not as difficult as you may think either. If you have the right training and the right support network, anything is possible.
If you are still reading, I hope you have the passion to create an online business that is something you can be proud of. If you do not know what your strengths or expertise is…. don't panic, we will help you find you find your niche. Not only that but we will help you build a profitable business around that niche.
You might now be thinking I can't or that it will cost a fortune…. WRONG!
Anyone can, with the right support and training. You can also try it for free, no credit card required and get 20 free lessons and access to all resources until you decide if it is for you or not.
All you need to bring to the table is a desire to build something for yourself. To make a concerted effort to learn and apply what you learn to your own website (you get two for free)

If you like what you see and learn, then you can upgrade to Premium membership which is $19 for your first month and then $49 per month thereafter,
I like to be upfront about costs because I don't want you to start without knowing all the facts. There are no other upsells. That, I can tell you, is rare within the online world. For your money you get to host up to 50 websites and all the training you will ever need, whether it be in video or written form (I personally like to read but they have all tastes covered)
I can tell you it took me only 5 days to upgrade to premium. I was that convinced that this was the answer to my desire to learn new skills and to build an online business that was easy, fun and profitable.
Do You Feel Like You Have More To Learn And offer The World?
If you do or even if you are not sure yet then I urge you to at least take a look at joining me at Wealthy Affiliate, the best training and hosting platform on the internet today.
Don't Leave this life thinking What If? Don't spend your days wishing….. give it a go.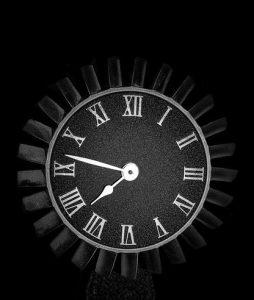 It does not matter what your life circumstances are now. In wealthy Affiliate we are all equal and we all share what we have learnt or are learning.
You may be money rich but lacking a sense of achievement. You may be as poor as a church mouse but know you have life skills or ideas you want to share but don't know how.
For both of you and anyone in between join Wealthy Affiliate and achieve whatever your heart desires.
I could continue to show you the whole shebang of what you get within Wealthy Affiliate here but if you are like me, you will prefer to discover for yourself. To be fair I could tell you anything anyway. All you need to know is that you can join for free with no credit card required.

Just bring, inquisitiveness, and a desire to learn. No other skills required.
I hope to work alongside you and help you make the change in your life you are looking for.
With Grace and Gratitude
Karen