How Can You Make Money From Blogging – 9 Clever Ideas
If you already have a blog or are thinking of starting one you are probably wondering how you can make money from blogging. There are lots of ways to monetise your blog and you can use some or all of them if you want.
In this post I am going to give you a list of 9 ways to monetise your blog.
Affiliate Marketing

Selling Physical Products

Selling Digital Products

Selling Courses

Selling Coaching Services

Selling Your Skills


Selling Space On Your Site

Sponsored Posts

Google Adsense
Affiliate Marketing
Affiliate Marketing is probably the most used way to monetise their site by bloggers. Affiliate Marketing means that you become an affiliate for a product or a company and they give you links with your own unique code attached which means that if someone clicks on your link and purchases something you will be paid a commission.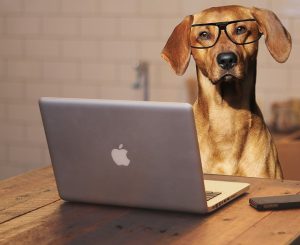 Seems simple but there is an art form to getting people to click your links. Unfortunately just sticking a link in a blog post will not result in sales. Every Company or Product is different in terms of what they give you to promote them. Some will supply several banners that you can put on your site others just a link you attach to words like Click here to buy.
There is no right or wrong way to promote but we will all have our preferences. You can put a banner that appears at the top or bottom of every page on your blog if there is a product you want to promote heavily. You can put a square ad in the sidebar of your posts. My favoured way is through content marketing. This means that you will write a review of a product or service you are an affiliate for and use links in your texts. You can read more about what Content Marketing is and how to do it by reading my post here.
There is an affiliate marketing program for as many products as you can think of and in every niche. Read more about Affiliate Marketing and the ways in which you can find products by
Selling Physical Products
There are many blogs that will actually sell physical products from their site. Most often they will set up a Shop menu item at the top of their blog and this will link to their Etsy or other e commerce site. If you already sell physical products, a Blog is a great way of advertising it.
Sometimes people will sell items directly from their blog too. You can get e commerce plugins to allow you to set up the sales process. Just make sure your blog is secure. e.g https and not http ( the S stands for secure )
Selling Digital Products
Many bloggers will create a Digital product that they can sell. This usually takes the form of a written document on a specific subject. Whilst they may blog about the subject they may not give all of the information they know away. These kinds of products will usually be relatively cheap, under $40.
To produce such products you will need to create a PDF document that you can attach to your email or place on your site that is password protected. You will also need a way of taking payment. Send Owl is one of the most popular and cheapest places to handle this process
Many people will also create an affiliate program for their course. You can set this up in Send Owl too.
Selling Courses
This is much the same as selling digital products but will be much more involved and will happen over a period of time. Typically, courses will involve different modules that will include written information, workbooks and videos. They may also include Live Q&A Sessions. There are no hard and fast rules but your aim is to ensure your purchaser gains value from the course. There are some that work over a month and others up to a year.
The price points are obviously much higher. You can charge whatever you like and will depend on the amount of work involved from you and on your influence in the marketplace.
You will also need to have all of the right delivering processes in place and to do it well you will also have to create a pre launch campaign so your course sells.
This is for the more advanced blogger and there are people selling Courses to help you create your course and to make sure your pre launch works.
Selling Coaching Services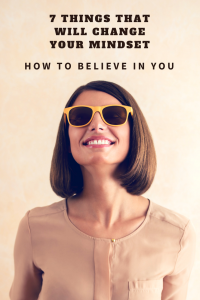 This involves you working mainly one on one with clients, whether by phone or video Skype. Your coaching subject is entirely down to you and the niche your blog fits in to. There are many bloggers who will coach others on what they need to do to improve their blogs. There are others that will coach people on self esteem or finding their niche or building their social media reach. The possibilities are actually endless and are limited only by your own imagination and skills.
What you do need to understand what coaching is. Having a phone call with a client does not mean you talk at them for an hour on everything you know. Coaching is a skill in itself and includes many ways of helping your clients reach their own answers to their challenges.
If you would like to sell coaching because you have a great knowledge base on something I suggest you take a coaching course of some kind first. Just a note: you can become an awesome coach without even knowing the subject matter your client wants coaching on.
Selling your skills
Not all bloggers or website owners are great at everything. Sometimes, especially when their blogs grow, they simply don't have the time for everything either. This is when they outsource their work. Many website owners and bloggers don't write their own content….. shock horror! If you are great at researching subjects and can write a great post you can write content for others as well as for your own blog. You may become a virtual assistant for a blogger on their social media sites. You might have great graphic skills or  be a brilliant photographer. As well as advertising your services on your blog, you can advertise through Fiverr or Upwork. These are the first places most bloggers will go tjo find help.
Go take a look at the sites and see all of the different services people offer. It might give you an "a ha" moment for a skill you can sell. Even if you advertise yourself on these sites, I always recommend that you advertise yourself on your blog too.
Selling Space On Your Site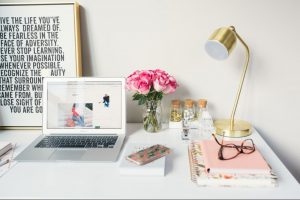 This is one that is not used as often as it probably should be. If you have a blog that has a good amount of monthly visitors, you can sell advertising space on your website. You could for example sell the space in your sidebar to other bloggers. They create an image to your specifications and provide you with the link you should add to it. You could do a monthly and three month price. Obviously the price will depend on your reach in google analytics.
You could also charge people for placing a guest or contributed post on your site. The benefit to them is that they get backlinks from your site to theirs. They should write the post and add their own links. You get paid probably between $10 and $20 and they get backlinks and a new audience to market to.
I suggest creating a guest post item in your menu and place them there so it is obvious they are not your posts. To add extra value you could also promote their guest post on your social media. This works for you too because it lets others know you accept guest posts and you may get more enquiries.
Sponsored Posts
To have a sponsored post means that someone is paying you to promote their product for a set fee (or for free goods) The Sponsor may require you to write a post, include photographs and to create a social media campaign around that post and product too. Most often Companies will contact you because they can see you are an influencer in a certain niche. This will most likely be from your social media followers and engagement, rather than your actual blog.
However, do not be put off from contacting companies if you have an idea for a post you could write about a certain product. The Company in question, especially if not a large company may not have thought about marketing their products in this way.
You will usually see sponsored posts in the fashion, beauty or health niches but just because your blog doesn't fit into any of these categories doesn't mean it won't work. Research products, use your imagination and see what business you can drum up.
A word of caution to those who are contacted to do sponsored posts. It is usually the large brands that will do this but many are notorious for taking a long time to pay their invoices.
Google Adsense
Now I have left this until last for a very good reason. It is usually the first way bloggers try to monetise their site. It was mine but the pay out is very minimal and It made my site, in my opinion, very messy and not great for my readers.
How it works Is that advertisers pay google to appear in people websites. How it generally works is that cookies on your computer will make an assumption on what you are interested in based on your searches and it will show you related sales pitches or ads on sites that allow it. So when you go on your site you will see ads but they will not be the same ones your visitors see because they are tailored to the specific reader.
So this seems great because obviously visitors will see ads they may be interested in and click on them. However, you are only paid a minimal amount about 5 cents a click. Any sale made is nothing to do with you. Unlike with affiliate marketing there is no commission. You need a lot of visitors and a lot of clicks to make any real money.
I am told that you can choose where you can place the ads on your site and was even shown how, but my adsense account did not show the same options. The only thing I can think of is that the U.S google Adsense works differently to the U.K one. With mine, the ads showed in random places on my site and often right in the middle of a post. It annoys me so I can only assume it would annoy you too.
So I am not saying don't try it but don't expect to make millions either. It's a question of choice. Some people really like using it. To sign up for Google Adsense you need to go to https://www.google.com/adsense/signup You will add your details and wait to be approved. They will then take you through the set up process for your blog.
Now there are other similar advertising schemes which have bigger pay outs for clicks but you have to have achieved a certain number of visitors per month before you can be considered. There are also a growing list of alternatives to adsense. Take a look in google search and you will find them or you can wait for my post where I will be reviewing them.
So There You Have 9 ways to make money from your blog. You can choose just one or do all of them if you want.
Making money from your blog is easy but making a lot of money requires you to learn new skills and to put in the work to make it happen.
Good luck with your blog and monetising it. If you have any questions or need any help just comment below and I will get back to you as soon as I can. You can also email me if you need a quicker response karen@buildingwebsitesfordummies.com.
Let me know if you have any other money making ideas too.
With Grace and Gratitude
Karen