Is Wealthy Affiliate Real? – An Honest Review
If you are looking for the best training in Affiliate Marketing, you have come to the right place.
You may or may not have heard of Wealthy Affiliate but it is the best Hosting and Training platform on the Internet today. With Almost 1.5 million members it is unrivalled in the Industry.
Is Wealthy Affiliate Real?
I was sceptical at first and I have to admit when I first came across it I was a total newbie. If it can train me to create websites that make money through Affiliate Marketing, then it can help absolutely anybody.
Here is my story so you can determine whether Wealthy Affiliate is real or not.
At 52, I thought that I had missed the internet wave and any opportunity of making real money online.
Okay I knew my way around Facebook, had recently added Instagram and snapchat with the help of my grown up (apparently) children. Though my first play with Instagram resulted in me posting my foot on Instagram which somehow linked to my Facebook which got several likes and laughs. Took me a while before I dare to touch that damn app again !!
I kept seeing all these ads on Facebook telling me I could make money, sell something, get free advice. I clicked away put in my email address and was forwarded on to websites, only to discover they wanted my money and lots of it.

I was harassed and spoken to like an idiot for missing opportunities on calls that promised coaching. I sat through webinars, one of which lasted an hour and 40 minutes and she talked so fast she sounded like a budgie on speed. Maybe slightly idiotic for staying so long but I am an optimist.

And then I came across Wealthy Affiliate and expected more of the same but surely someone out there could help an internet and website newbie.
I signed up, just my name and email address and I was in. Got a welcome email and there I was in the world of Wealthy Affiliate. I was given free access to ten lessons which allowed me to build a WordPress website and gave me, step by step, all the skills I needed to do this.
So What Exactly is Wealthy Affiliate?
Wealthy Affiliate is an online building platform that offers you everything you need in one place. You can create, grow and manage any online business. It has over 1.5 million members ( update it was 900,000 when I joined 18 months ago )
These members can get everything they need, from websites and hosting on their state of the art hosting platform, to comprehensive training in every aspect of creating an online presence.
The community at Wealthy Affiliate is something you will not find anywhere else online. You are never alone, no matter what you may be struggling with. You even have access to Kyle and Carson the owners who even after 13 years are still active in personally helping people achieve their online goals.

If you want to join us and like to spam, you are not going to be welcome within the community. But If you are looking to earn money online, network with fellow entrepreneurs, seasoned and new, then it may well be your new home.

Why Being a Wealthy Affiliate Makes Sense
If you are reading this, my guess is you are interested in a few things. Learning, not only how to create a successful online business but actually doing it. Wealthy Affiliate is going to allow you to do this. It does not matter what your background, technical knowledge or your experiences are.
If I can do it, you can do it too. I do not joke when I say I was an absolute numpty when it came to anything online, not so many months ago.
Here are some of the things I, and over a million others love about Wealthy Affiliate:
Getting Started Training – so simple

More advanced training in a mode of your choice. Video, written, classroom, webinars.

The helpful community members

Live Help – no matter what the time of day.

A Free Beautifully Designed Website

State of the Art security and fast hosting

Access to Industry Experts

A strict spam free environment.

Completely FREE to Get Started
This last one is a big one for most. Not only do you get access to all of this, you can do it for absolutely no cost.

So Where Is The Catch?
 Trust me I was looking for one. The truth is there isn't one. The only upsell is for you to go premium which is cheap at $49 a month but you don't have to. You can stay free forever. This is the only program in the industry that does this and why do they do it? Because they know you will love the experience Wealthy Affiliates offers you.

What Skill Level is Wealthy Affiliate aimed at?
Wealthy Affiliate caters to all levels, from a total newbie to someone that is already running a successful business and wants to scale it to the next level and beyond.
So pretty much anyone and everyone.
All levels of expertise, any age, any country and anyone who has access to the internet. You probably won't believe me but I spent my first month doing this on my smartphone. And I built two websites. A broken computer and no I Pad left me with no choice but I wanted to learn this and create a passive income for my future. So no excuses. I am happy to report I now have an I Pad.
Ready to join me? Click on the image below for instant access.
Wealthy Affiliate Training & Tools
The Training you will get is comprehensive, organised, and always current . There always seems to be new training added by Kyle and Carson and by other members. Premium members who have been with Wealthy Affiliate for at least 3 months can add trainings too and get paid for it. This means that we get access to a huge amount of training in specific areas from experts in their field.
There is training for all levels of expertise, including training for even the most advanced of marketers, there is no one out there who knows everything. The good news is, it is always there for us to access when we are ready. You can learn at your own pace.
Wealthy Affiliate also offers us tools and services to make our life just that bit easier:
Keyword and Competition Research Tool Jaxxy

WordPress Express – this is a 3 click website builder.

State of the Art, Cloud Hosting (Premium Members)

Access to over 2,400 website templates

Ability to add over 40,000 different plugins (feature extensions) to your website

Site content editor, which also checks your grammar!
Once inside Wealthy Affiliate, you don't have to worry about anything else you may need to run your business. as EVERYTHING is included.
An all inclusive, easy platform for you to achieve your online goals.

How Wealthy Affiliate Works
When you join, you have two options.
You can follow your own dreams. Maybe you have a skill or an area of expertise you want to share. Maybe you have a passion for Greek cuisine, Football or anything else for that matter. There are millions of niche ideas and plenty of readers out there for them. This subject will be your starting point and the first training course will show you how you can take your dream or passion and turn it into a full time business within the online world.
If you don't have a niche idea, dont worry,  Wealthy Affiliate also has an affiliate bootcamp with a predefined topic that you can build a business from. This training is a step by step walk through, starting at Zero and there is no experience necessary.
The Pricing Plans of Wealthy Affiliate
Wealthy Affiliate has two membership price points:
Starter Membership, $0
Premium Membership, $49 per month 
I know $0 seems too good to be true, but when you join as a starter, you are going to be get instant access to the Wealthy Affiliate community. This includes access to their live chat, over 500 training modules, 3 classrooms, networking, A free website, keyword tool and more.
I want you to start for free. I am not a big believer in spending money unnecessarily and I would rather you see for yourself what Wealthy Affiliate has to offer. All that I ask is that you take time to set up your profile and say hello to me.
I am confident you will find what you are looking for and join me as a premium member, whether that is in a week, month or even a years time.
Join me for free now by clicking on the image below.
Wealthy Affiliate Premium is the true "all inclusive" platform. It removes all of the other costs you typically have to worry about when running an online business. Hosting fees, Website builder fees, Mentorship, Writing tools, Keyword Tool, Domains, Live events and the need to search the net endlessly for answers to your questions, and getting access to the right training. All of these things are there within Wealthy Affiliate Premium for a single low price.
Once you have Wealthy Affiliate Premium, you will probably never buy another guru book or expensive online success course again. You definitely will never have to listen to another sales pitch on "how to get rich quick" or come across my budgie on speed. Apologies if you also, found her before me and Wealthy Affiliate. Dust off your ears and I promise you will never get scammed online again.
There is a whole community of people building websites who are waiting and happy to help you at any stage. The whole ethos of the company is paying back. Give and you shall receive.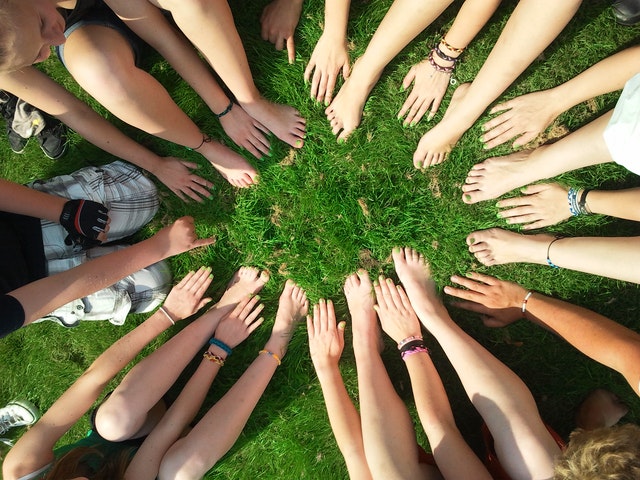 Even if you have a head start on me and understand keywords and WordPress there is a wealth of information that you thought you knew but will discover you didn't.
So what do you get:
The ability to actually create your own website from scratch.

The ability to earn money from the comfort of your own home.

Meeting brilliant people from all walks of life, who are or were in the same boat as you

Getting free training from the founders Kyle and Carson

The knowledgeable community who make this website the success it is today

A real sense of achievement

All the training you will ever need.

No pressure to sign up

You can cancel subscription at any time.
 Special BONUS From Me.
Join as a starter, it's only $0. You can always come right back here and yell at me if you don't like it . When you join, I will make sure to get in touch with you within the first hour. Just make sure you set up your profile so I know who you are.
How to Claim Your Bonus…
When you join your FREE Starter Account, I am offering you a bonus if you decide to become a PREMIUM member in the first 7 days (This includes a 61% discount). When you create your account, I will be personally contacting you on your profile to say hello and I will give you more information about Wealthy affiliate and how to get help from me. I will also give you more on how to claim your bonus.
You will never know what you have been missing all of these years until you step inside of Wealthy Affiliate.