Go Daddy Websites
This is my go daddy website review. I have used go daddy to purchase domain names for many past businesses but have never actually built one from their platform. I thought this would be a timely review as they seem to be advertising their website builder on TV a lot here in the UK.
Firstly you can buy a .com or a .co.uk domain name if it's available or you can use their own which is free. If you want your own which is more recognised in search engines then they offer different packages.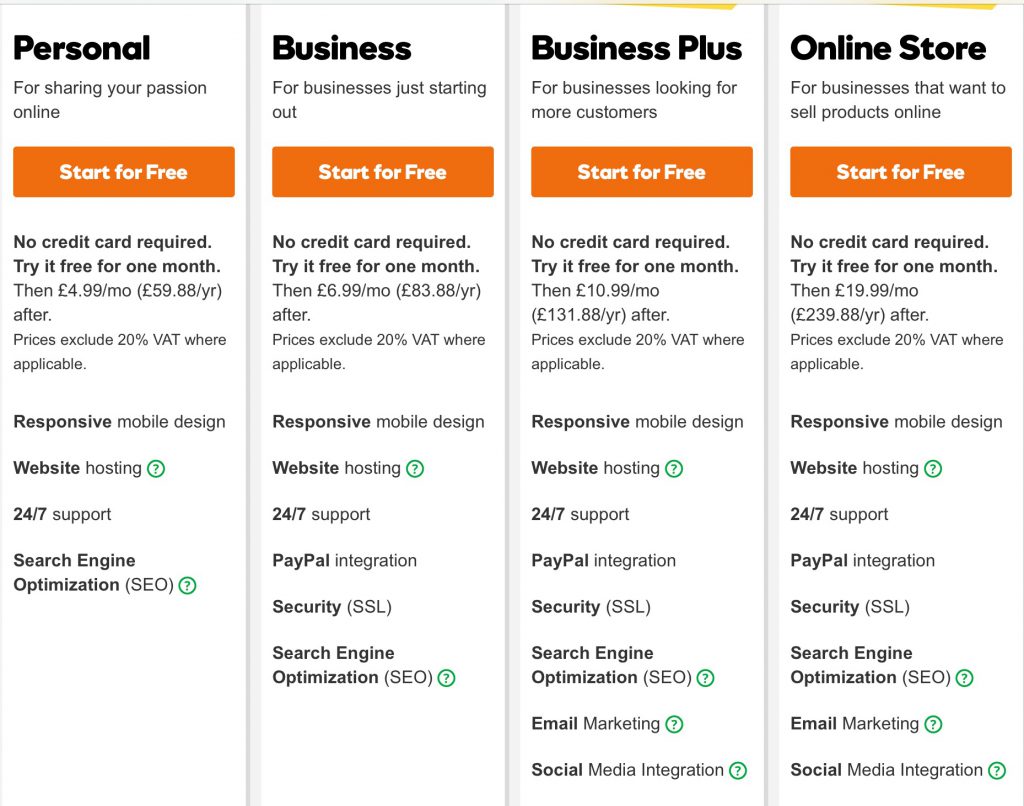 As you can see you get a free first month trial and they say you can build a website in an hour. As I already own a domain there that I didn't use I thought I would put it to the test.