Internet Business Tools – Make Your Life Easier
In today's world of business, more and more companies of all sizes are starting to work towards handling the majority of their work over the internet.
From people being hired without ever stepping foot in the same building as you, to finding clients solely over the internet, there are a huge amount of different jobs which can be handled solely by this powerful tool. The World Wide Web. Businesses do not have to be rooted in one building anymore, the world really has opened up to all of us.
However, it goes to say, that most businesses are not yet using it to its full potential. Sometimes it is because they do not know what they can do and achieve online and other times it is because they fear change. Sometimes it takes a forward thinking owner or manager of a business to take a business forward and to keep up with the times.
To help give you a starting point with moving forward, this post will be exploring some of the easiest ways to improve your business management using applications which can be found online.
Collaboration
Making sure that people are always working from the same document versions can be a real challenge when you are trying to have people collaborate on a project. This could simply be you as a sole trader working with someone who has an expertise in something you need to create for your business or it could be a whole team of people within a business who are working from remote locations.
Traditional systems don't allow for automatic syncing of the work being done, leaving you or your employees to cover the same ground and waste time when it comes to putting the project together. To solve this issue, tools like Google G Suite  have taken the business world by storm. It offers a huge range of popular office tools, all of which can be worked on by more than one person at the same time. Best of all with an option like this, is that you don't have to save your work, making it impossible to lose progress when time is short and a project needs to be completed.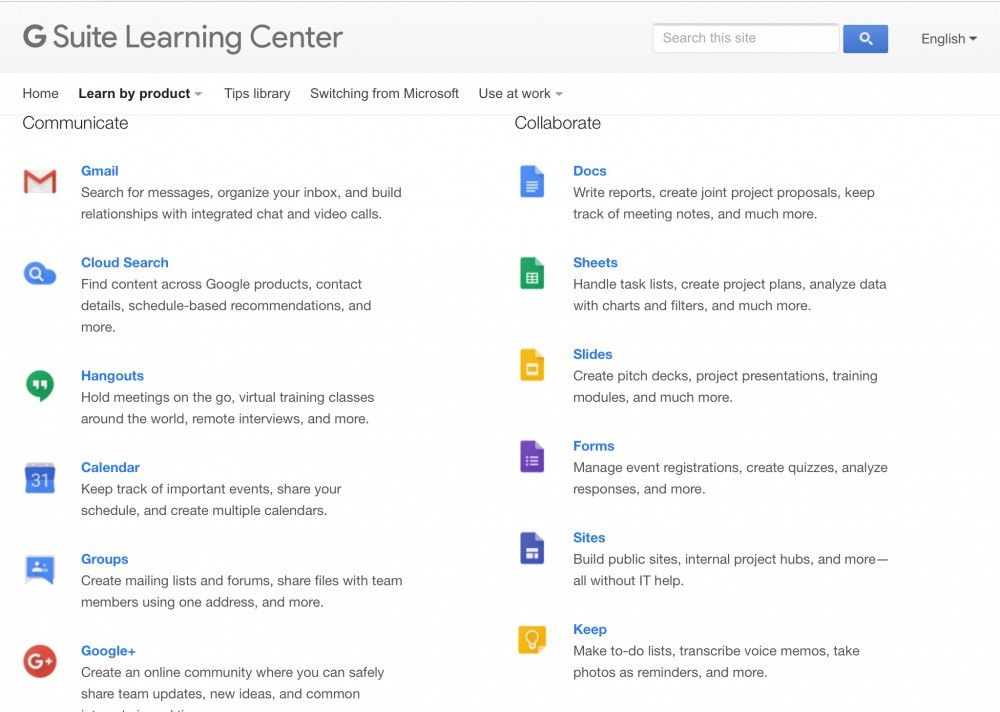 Google G Suite has changed the working landscape for many businesses, streamlining their work and creating efficiency of small and large projects. It allows many people to work on one website at the same time which to me is the best tool as I do collaborate on another website with several other independent business owners. Google sheets has also been a brilliant resource. To get the full suite of tools you can get a free 14 day trial and then it has 3 different plans dependant on which of its features you want to use.
The basic plan is £3.30 per user per month, the Business plan is £6.60 per user a month and the enterprise is £20.00 per user per month. If you sign up for your free trial and use this code HCNM4UNCGJ6YCHV  it will give you a 20% discount on your first year on the basic plan or this code J3U9PP33KL7EFFD for 20% off your first year of the business plan.
Remember to book mark this page so you can apply the codes after your Free trial.
Time Management
There are so many businesses that have remote workers, usually people who work from home, saving companies the expense of rent on business premises and being able to employ the right people for the job despite their location.
Having a team which is based all over the place can make it very hard to keep everyone working at the right pace, especially if you don't have the tools in place to keep them all in line. Time and attendance management systems have become increasingly popular over the last few years, giving employers the power to monitor and track their staff, without having to look over their shoulders. This can make it much easier to stay on everyone's good side, while also being able to steer them in the right direction. Sometimes, people may not even realise that they are wasting time.
Communication
The internet has also done great things for the field of communications. Text, voice, and even video chat are some of the most powerful ways to talk to your employees or people you collaborate with and they can all be accessed from the same place. Options like Skype for business can provide you with all of these options. For meetings, interviews, and day to day conversation, there are few alternatives for you to consider. Google G Suite  has a video and conferencing facility included within all of their plans.
These services really are an excellent way to communicate face to face with anyone, anywhere in the world. Getting your hands on a good package for your business needs will be a simple matter of talking to their support teams and asking the right questions.
If you think about it, these online services mean the possibilities for large or small businesses are endless in terms of doing business. I used to be a corporate training provider, if I were doing the same thing today, I could run these courses from my office to a room full of delegates, anywhere in the world.
Final Thoughts
Hopefully, this post will inspire you to start working harder on the time and thought you put into your online business management. There are loads of tools around the web which are designed to make this part of your work a lot easier, and finding them is just a case of using the search engines.
Of course, while these tools are particularly important to web-based companies, almost any kind of business can benefit from taking advantage of them. Take some time to think about the time you spend traveling to meet people or the people you cannot work with because of where you are in the world and where they are. Just maybe it is time you changed they way you work and who you work with.
I hope you have found this post useful, if you have please share it on your favourite social media platform for me.
As ever if you have any questions or want to share your own thoughts on these online tools then please leave a comment below and I will get back to you as soon as I can.
With Grace and Gratitude
Karen
Please be aware that this post contains affiliate links which means that if you click on one and then make a purchase, I will make a commission but it will not cost you any more.