Time to Revamp your Business Website?
Is it Time to Revamp your Business Website?
Often, a website is the first point of contact for a client or customer, and yet, many businesses and professionals fail to have a truly polished, accessible website. First impressions matter so much, and in an ever-online world, the website is the first thing most potential customers will see. So it makes sense that having one that looks great, is functional and informational, accessible to everyone, mobile-optimized and full of great graphics and visuals, is key. Is it time you revamp your business website to recognise it's full potential?

Of course, not all of us know HTML and can get in there and design an amazing website. Luckily, there are a lot of great website designers and firms out there that can take your vision and turn it into a stunning and functional website that you will be thrilled with. For examples of some truly great work, check out web design by R6 digital to see how amazing your website could look.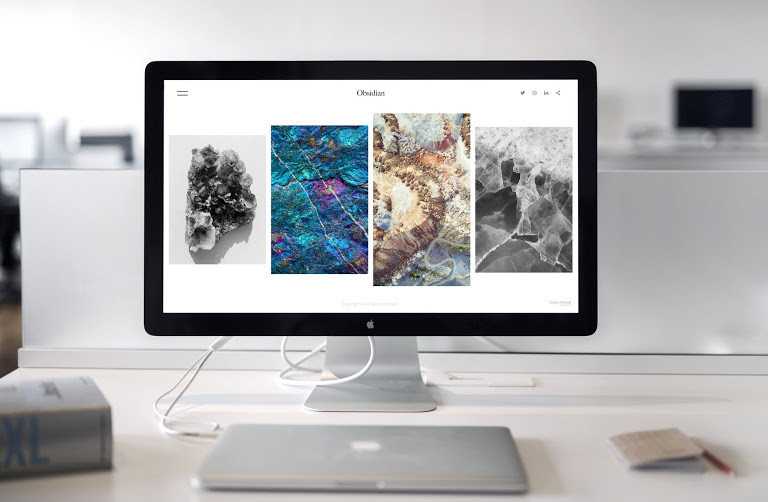 Here are the main reasons why you should upgrade that website today:
Accessibility
Too many companies are still using outdated websites that are not optimised for mobile, making them hard to see and far from user-friendly when it comes to customers and clients on smart phones. And let's face it: more people are looking you up on their phone than not these days. You need your website to be mobile-optimised, or you're going to lose customers. They will be clicking over to the websites that are mobile-friendly. In other words your competitors.
Accessibility is also important for those with disabilities. A great web designer can design a website that is functional and accessible for the blind, and the deaf (for websites that require sound, video etc), utilising things like large print, captioning, audio options, and more.
Visuals and Branding
A flashy, colorful and polished looking website that pleases the eye and draws customers in with easy-to-use functionality is going to encourage your clients and customers to visit it more. Memorable graphics, colors and logos will create brand recognition in their mind, and they will remember you when they go to make their next purchase or appointment.
Having a great looking website is about more than just first impressions – it's about making lasting impressions, too. When customers make comparisons between two similar businesses, which one are they more likely to choose? The one with the outdated, clunky and hard to read website, or the one with the professional, polished and eye-catching design?
SEO, Social Media and Other Tie Ins
Using some marketing knowledge and web savvy, you can optimize your website for SEO, making sure it shows up in search engines and has high rankings. You can also tie your website into your social media presence, inviting customers on Facebook, Twitter and more to visit your website for more information. Anything to bring in customer engagement and keep your name at the forefront is a good thing!
These are just three ways in which upgrading your website can grow your business. There are countless other reasons why you should totally bite the bullet and hire a great web designer to remodel your website today. It could make all the difference for your business.
What If I Can't Afford A Web Designer?
You know that's okay because if you have the time, it's not so hard especially if your website is built using WordPress. Having great Hosting is always a must have too. You could do a lot worse than checking out Wealthy Affiliate where I learnt how to build websites and where they are all hosted.
Final Thoughts
Having a website is a must have for all businesses today. You can hire a professional or you can do it yourself, maybe hire an in house web developer or find someone already in your business to take the task on. Whichever you choose you will be giving your business the boost it probably needs right now.
If you have found this post useful then please do me a favour and give it a share on your favourite social media platform. Sharing is Caring.
As ever if you have any questions or want to share your own thoughts or experiences, please leave a comment below and I will get back to you as soon as I can.
With Grace and Gratitude
Karen
Please be aware that this post may contain affiliate links which means that if you click on one and then make a purchase, I will earn a commission but it will not cost you any more.
I hope that you have found this article helpful, and will use this advice to make sure that your business has everything it needs to succeed.