Point of Sale: Handling Transactions As A Modern Business
Taking payments has long been one of the most challenging jobs for modern businesses. Not only do you have to make sure that you are taking the right money, right away, but you also have to be able to deal with a very wide range of payment methods.
Some people still use cash, though this is becoming a rarity especially in this Covid-19 online world reality we are currently operating in. Even if you were a cash business, you now need to be able to take online payments of some kind.
This can make the whole sales process far more complicated and stressful, especially if you have never had to, before.To help you out with this, this post will be exploring your payment taking options, giving you an idea of how they will work for different types of businesses.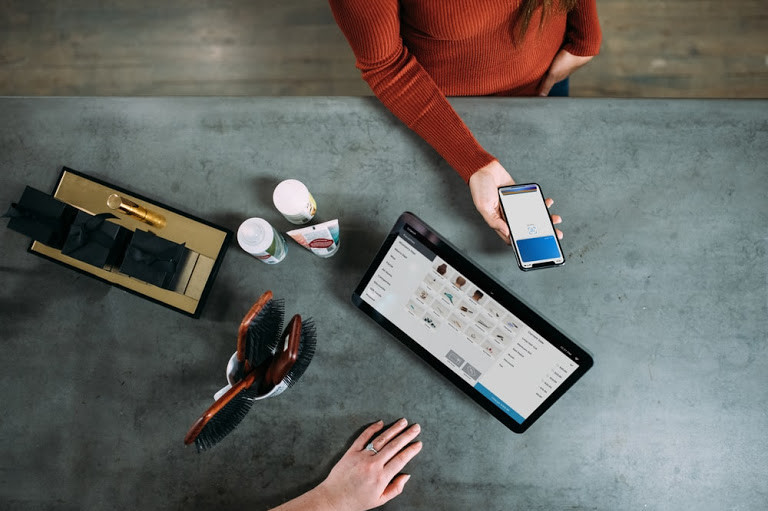 Web Browser Payments
While most people use bank cards or their phones to make purchases, you don't always need a card machine to be able to take their money. Instead, you can use an online payment terminal for this sort of job. This will work in a similar way to making payments online, with the owner of the card giving you its details so that you can charge it.
This can be quite time-consuming, and it may not be the best option for stores that get very busy. If you sell large and expensive products over the phone, though, this could give you an excellent way to take payments without leaving your customers feeling insecure.
My dog groomers to whom I used to pay cash, now use this kind of system to be able to limit human contact and to therefore fulfill the rules around their business being able to open during our U.K lockdown.
Mobile Phone Terminals
Alongside web browser payments, many small businesses will like the idea of a card terminal that can connect to their phone or tablet. This will enable you to take card and contactless payments, though you won't have a secure till to keep cash safe, and this means that you will probably want to avoid it when you are making sales.
This is excellent for retail businesses that find themselves dealing with barely any cash, as it gives you the chance to have a small and convenient point of sale system that doesn't include features that you won't use.
Full-On Tills
The digital age has had a huge impact on the way that tills work, with modern examples of this sort of tool being able to connect to loads of different card readers, use your website's stock levels, and even give your customers notifications about their purchase. Of course, though, this sort of system can be quite expensive, and it is always worth making sure that you will use all of the features you are paying for.
This sort of point of sale system will be best for businesses that have a lot of footfall, as this will increase your need to be able to take payment methods like cash.
How I Make A Living Online
I make my living online, through Affiliate marketing and I have learnt everything I needed to know about building such a business through Wealthy Affiliate.
Wealthy Affiliate is a comprehensive training platform for anyone wanting to either start an online business or build upon an existing one.
If you want to check it out for free with no credit card required click on the link below.

Final Thoughts
Getting the right payment system for your business can be a challenge, and it's all too easy to waste money as you go through this process. As time goes on, more and more excellent tools are hitting the market that can be used to take control of your payments. Of course, though, you will always have to do plenty of research when you're choosing tools like this.Make sure you look at the ongoing costs as well as the upfront set up costs. Many businesses fail to do this and discover that their profits take a huge hit.
If you have found this post useful then please do me a favour and give it a share on your favourite social media platform. Sharing is Caring.
As ever if you have any questions or want to share your own thoughts or experiences, please leave a comment below and I will get back to you as soon as I can.
With Grace and Gratitude
Karen 
Please be aware that this post may contain affiliate links which means that if you click on one and then make a purchase, I will earn a commission but it will not cost you any more.
I hope that you have found this article helpful, and will use this advice to make sure that your business has everything it needs to succeed.