Tips To Help Staff In The Workplace
Within the workplace, your staff are the cogs that are helping your business function, and when they are unhappy or rundown, this can have a direct impact on the success and health of the business. Here are a few ways to help look after your staff in the workplace.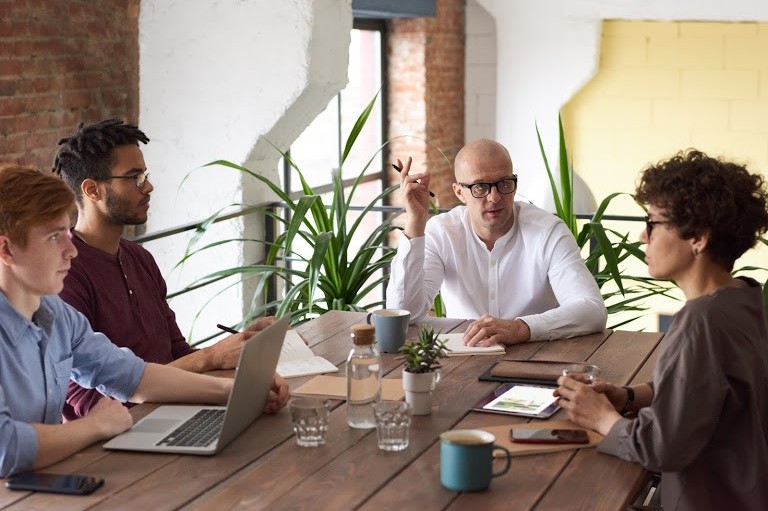 Create A Clean Environment
A clean environment is a happier one because it helps cleanse and keep the minds of your staff, clear and focused. A messy workspace isn't something that you or your staff should have to come into, so look at your current cleaning rota and how often your office space is cleaned. If you have got more staff than usual and the workplace is messier than before, then you can always revisit your contracts to ensure everything is getting cleaned efficiently and without affecting the health and mental wellbeing of your staff.
Ensure They Have Regular Breaks
Regular breaks are essential if you want to keep work productivity levels up. Think about those staff members who might be currently working through their break times or not taking any at all. It is not a healthy environment or mindset to promote, and if your staff are too busy to take breaks, then there should be some consideration for what might need to change in order to give them more free time. Their own desk space should also be factored into when it comes to giving display screen equipment employee training or checking they are comfortable with their own workspace.
Have 1-2-1 Meetings Often
Having regular meetings with your staff are good to highlight any concerns that they may have, whether it's about their work or other people within the organisation. These 1-2-1's give your staff the opportunity to talk about their work progress, but it can also be beneficial for you as an employer to find out what they want to do in the long-run or the aspirations they have for when they are working with the company. Make sure it's company policy that your managers make the time to set up these meetings and to have them consistently. Forgetting to have them is only going to let pressures and stresses build up. At least with these meetings, you can have some control over that.
Make Time For Their Inputs
Making time for other people's opinions is important, and when it comes to your staff, they are living and breathing the organisation. They may spot things that a company as a whole, wouldn't. So ask your staff members for their input on how to make the workplace a better place. Set up staff meetings to update on changes and ask for feedback where you can. Making your staff feeling involved within the company can really help lift staff morale and happiness levels.
How I Make A Living Online
I make my living online, through Affiliate marketing and I have learnt everything I needed to know about building such a business through Wealthy Affiliate.
Wealthy Affiliate is a comprehensive training platform for anyone wanting to either start an online business or build upon an existing one.
If you want to check it out for free with no credit card required click on the link below.

Final Thoughts
Looking after staff in the workplace is a priority that should always be considered as one of the main areas to focus on. A happy workforce can lead to a successful workplace, so do what you can to ensure they're always positive and happy when working in the organisation.
If you have found this post useful then please do me a favour and give it a share on your favourite social media platform. Sharing is Caring.
As ever if you have any questions or want to share your own thoughts or experiences, please leave a comment below and I will get back to you as soon as I can.
With Grace and Gratitude
Karen
Please be aware that this post may contain affiliate links which means that if you click on one and then make a purchase, I will earn a commission but it will not cost you any more.
I hope that you have found this article helpful, and will use this advice to make sure that your business has everything it needs to succeed.