Hiring Your First Employee
Hiring your first employee is going to be truly scary. You have all of this pressure of your company weighing down on you, and all of a sudden you have all of the pressure of having to hire and handle an employee as well. But when the pressure of your company is becoming too much to handle, it becomes far more appropriate to go down the route of hiring your first employee, even if it is just be part time or a freelancer, to keep your company ticking over.
But this is something you definitely should not dive right into, just because you think your company needs the extra man power. There are a ton of things that you are going to have to consider if you want to make sure you do it right and get the right help. I have made many a mistake in my career by not giving the recruitment process due diligence. Thankfully during times when it was easier to " let people go". Today it's not so easy and probably rightly so, but that makes it all the more important to follow the rules, and keep the new employee and your company happy.
So, I advise you to keep on reading so that you can see the maze that will be, hiring your first employee, and how you can go about tackling it!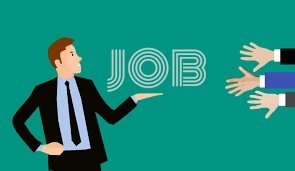 Things To Consider Beforehand
There are so many things that you need to be considering before they even make it to your office for an interview, and top of that list is going to be your budget. Budget is always key when planning anything to do with your business, and you have to respect that this should be a long term post if you're hiring permanently, so you need to think about the wage that you are going to be able to sustain for them. Base it on the fluctuations that you might have throughout the year as well.
You also need to think about the type of person that you want to work for your company. Do you want a younger workforce, or do you want an older, more experienced one. It's all about how you want to set the tone for your company! Thinking about how you are going to manage them is also so important, you don't want to just throw them in the deep end, then be this non existent manager!
What skills do you require from them? And what should they already be able to do and also what areas can you train them up to do?
Things To Consider During
During the hiring process, you should think about the questions you want to ask, and the type of answers you want to get back. Don't judge them by their persona and character in the interview, because it won't always be true to them. It's the words they say that will hold the golden ticket. I am also a big fan of psychometric tests but these are only useful if you understand the results.
You might also need to think about using something like ELMO onboarding to get them started, when you know that you have found the right one. If it is your first employee that you're hiring, having as much software support as possible is going to really help keep that process smooth.
Getting the right person is going to be paramount to the success of your business, so do it properly right from the off.
Settling Them In
You should then think about settling them in, and making sure you are the one that they can come to if everything is going wrong. Being the only employee can be so lonely, so make sure you are keeping them close to you, rather than segregated in an office on their own! Obviously they might be working remotely as many people do in today's technological age. However you can still keep them close by regular contact throughout the day. FaceTime or video calling can be a godsend in these circumstances.
The more welcome you make them feel, the easier they are going to settle in, and the quicker they are going to pick up the work and be the asset you and your company needs.
How I Make A Living Online
I make my living online, through Affiliate marketing and I have learnt everything I needed to know about building such a business through Wealthy Affiliate.
Wealthy Affiliate is a comprehensive training platform for anyone wanting to either start an online business or build upon an existing one.
If you want to check it out for free with no credit card required click on the link below.

Final Thoughts
If you and your business are at the stage of needing more hands on deck then taking the hiring process seriously and do your research. Making the wrong decision on who you employ can be costly and time consuming. Don't make the mistake of rushing in because you feel overwhelmed by your workload. Taking on a freelancer is easier than employing someone on a permanent basis but you might not get the commitment you need. So think it through carefully before giving anyone a contract of any kind.
If you have found this post useful then please do me a favour and give it a share on your favourite social media platform. Sharing is Caring.
As ever if you have any questions or want to share your own thoughts or experiences, please leave a comment below and I will get back to you as soon as I can.
With Grace and Gratitude Karen
Please be aware that this post may contain affiliate links which means that if you click on one and then make a purchase, I will earn a commission but it will not cost you any more.
I hope that you have found this article helpful, and will use this advice to make sure that your business has everything it needs to succeed.