4 Terms Every Email Marketer Should Understand
Email is a quick, unobtrusive and effective way to market to customers. Cold-calling is annoying and TV ads miss their audience all too often; email doesn't have these downfalls. With the right engaging content, it's possible to drive hundreds and thousands of people to your brand. If that figure seems high, ask the businesses who have used it properly and they will corroborate, how true this is.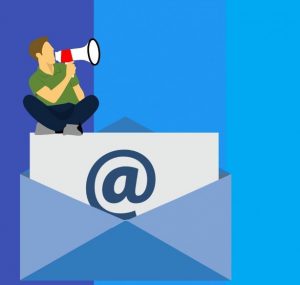 How often have you purchased something from an email. Okay maybe not the first time you saw it but those that have a consistent approach to email marketing will get sales. You may see and delete the first or even the second time but the more often you see an email from a person or brand, the more you feel you know them and then are more likely to buy.
I'm a total cynic, I have seen way too many get rich quick schemes, but it definitely works with me, if done well.
To be effective in email marketing, you have got to be able to understand how to analyse your results. This means you can adapt and change your strategies if they are not getting the results you want.
To do that, there needs to be an appreciation of that dreaded jargon. Acronyms pop up all the time and their meaning can make or break your strategies. As you know I am not a fan of jargon. Let's keep things simple. Below are four terms to keep in mind with your email marketing strategies.

Deliverability
As the name suggests, this is the process of delivering emails into inboxes. Companies can have the greatest content in the world yet it won't make a difference if no one reads it. Sending out one huge blast to your email list should not be the end of the conversation. A series of emails is so much better to get more opens and sales.
You also need to ensure that the emails are being delivered to everyone's inbox and not in their spam. Some autoresponders have a better record than others with this. Take a read of my post on the Best autoresponders by clicking here.
You can help with this too, by watching how you write your taglines. Spammy taglines, like "Make Money Now" will make it seem as if it belongs in the trash. Using a proper business account email should help with these problems, but it is worth considering what message the recipient sees first in their inbox. The right or the wrong one will make all the difference in whether it is opened or not.
Another thing you need to do is to keep up to date with addresses. For example, they may swap them and use a different account. You do not want to be paying for emails that are never getting to the right people. A good autoresponder should be able to weed these out for you.
SEO
Search engine optimisation isn't a big deal regarding email marketing, or that is what many think, anyway. Because it doesn't register, it is as if specialists such as Creed SEO cannot help. In reality, they actually can.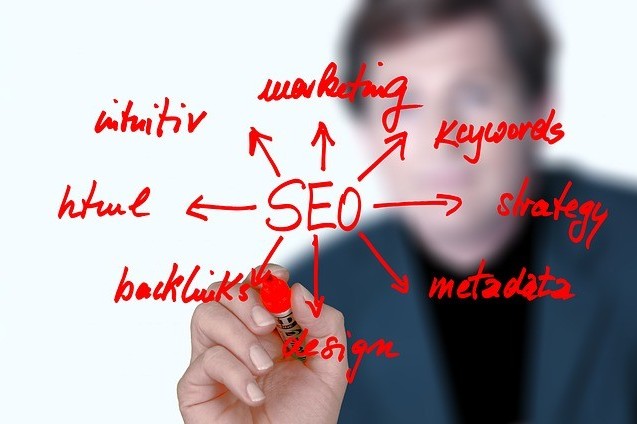 Google doesn't actually use email content to rank sites, there is no point in their eyes. However, the right keywords in the content can drive traffic to your website and boost your brand awareness. An email directing people to an SEO-styled article can increase views even if your hit rate is high anyway.
Take a read of my post On SEO by clicking here if you need more information on this subject. Just by leaving social media tags at the bottom of your emails can improve your social mobility too.
Dynamic Content
Content is what attracts people in the first place. Grab their attention and they will stay on the hook for a long while. The key is not to be too generic; but it is to be specific. In the past, this was difficult to do because the technology wasn't advanced enough. Nowadays, it's a simple process to tailor emails to a demographic if you have the right autoresponder. People who gave you their email address because they wanted your freebie on using Pinterest may not be interested in the same offers as someone who signed up for your free SEO Guide.
The content of your email and it's visual impact will make a huge difference in whether you get a click through to your site, landing page or offer. I sign up for all sorts of things because I want to see what others are doing ( we all do it… it's how we learn ) we should never copy but you will read some emails to the end, others you barely get past the first line…. right?
There are many ways to create engaging emails but they do need to be specific to what you are wanting people to do as a result of reading the email… the next step if you like. I have read many emails where there are so many options, read this, watch that etc and I end up doing nothing because I have too many options. I don't know what the sender is selling me, if anything!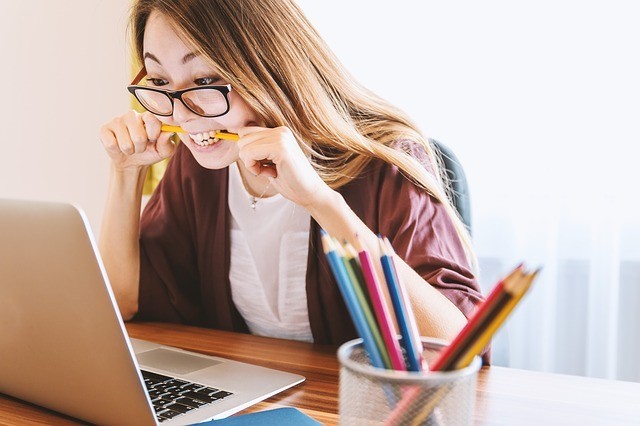 Multivariate Testing
Do not confuse this with AB testing. Multivariate includes switching different triggers to test what works on your recipients and what doesn't. For instance, the first email may be basic and contain only a black and white heading and a couple of images. The second may add colour to the title and maybe enlarge the photographs. Then you can play with the format of the text and substitute pictures for videos or gifs. This form of testing is essential because it differentiates between your audiences and figures out what works best.
AB testing is also useful, sending two different emails with a different title, different content and look but with the same end message. This can be done with good autoresponders and will help you to see which style works best for your audience or audiences.
Final Thoughts
Email marketing is the best way to connect with your readers and gain trust. When this relationship is built then you can market your products or services to them. They will trust your judgment and buy if it is relevant to them. Email marketing is worth learning to do well. Will you ever reach perfection? No…. however you will improve and get better results. Remember "The money is in the list" I know it's a cliche but one that is so true.
I hope you have found this post useful. If you have then please give it a share on your favourite social media platform.
If you have any questions or want to share any email tips please leave them in the comments section below and I will get back to you as soon as I can,
With Grace and Gratitude
Karen
How I Make A Living Online
I make my living online, through affiliate marketing and I have learnt everything I needed to know about building such a business through Wealthy Affiliate.
Wealthy Affiliate is a comprehensive training platform for anyone wanting to either start an online business or build upon an existing one.
If you want to check it out for free with no credit card required click on the link below.