How To Create A Website And Make Money – The Easy Way
How to create a website and make money is something that millions of you are thinking about right now. However, there are only a few people who will follow the process through. Why? Because most of you are too impatient, we live in a "I want it now society" The honest truth, is that it really easy to create a website but in order for it to make money it will take time and effort.
If you are still with me and think that you have patience and are willing to put in some effort then I am going to show you how to create a website and make money from it.
Website Basics
In order to create a website you should first decide what your niche market is going to be. If you already own a bricks and mortar business then this is an easy choice because your niche market is already established. If you have a florists or you are a personal trainer then that is your niche.
If you don't already have a business then you have to think about what niche you want to be in. I've written a whole post on this subject and you may be wise to take a read and then come back here. However, when choosing a niche you need to think about what interests you and what you know a little about. There is no niche that you will not be able to make money from.
I have a friend who makes a fortune from promoting Snack helmets for the American football fans and has a whole website dedicated to it. Does he stock the helmets and send them to the customers. No, Amazon does that because he is an affiliate for them. This is called Affiliate marketing and it is how you too, can make money from your website.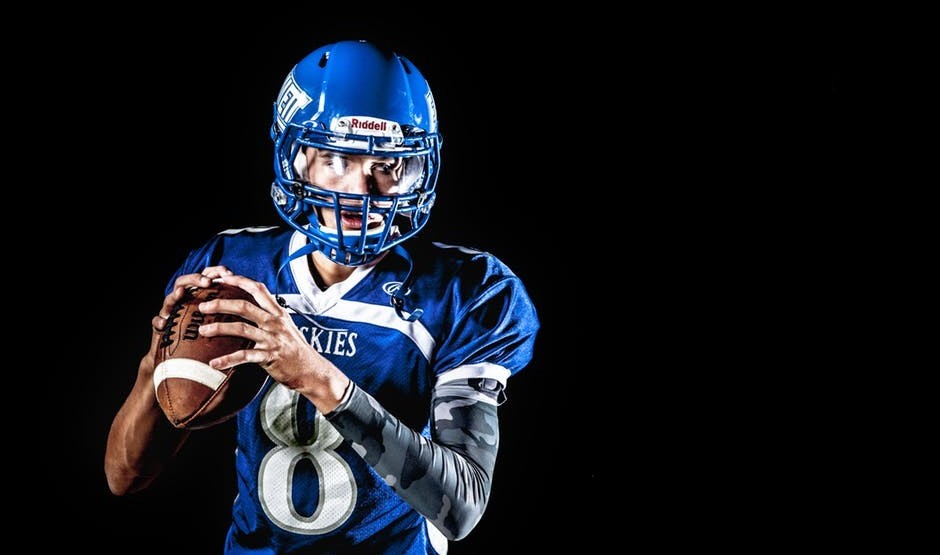 I digress because first you need to know how to create your website. I advise you to decide on your niche first because you are going to need a domain name and obviously it would be best to have a name related to your niche. You are also going to need hosting, this is where your website is ran from and where all of your work will be stored. Most hosting companies have a domain service so you don't have to go off and buy one from somewhere like Go Daddy. I did and then it was a pain to swap it to Wealthy Affiliate which is where I now host all of my websites.
Hosting
You have lots of options with hosting. You could go for the free options but I don't advise it. You can read my post on Why by clicking here. There are several great hosting companies you could use. You can read my recommendations in this post by clicking here.
My best advise is to build your website on the WordPress platform. Of all the platforms that hosting companies use, it is the most adaptable so you will be able to create the website you want, with no limitations in style or functionality.
Building Your Website
Once you have a domain name and hosting then it is time to create your website. If you take my advice and choose WordPress then you have 1000s of themes to choose from and you can change your mind if it isn't working for you. The first thing you need to do is to create an about me page. This tells your visitors what the website is about and how it can help them. You also need a privacy policy page, you can copy and paste mine if you like but make sure to change my details to yours !
Now it is time to create pages and posts. Pages are permanent and will go in your top menu. Posts will be your blog roll and should be put into appropriate categories in your side bar. The writing is what I like most about having websites and I am not very technical. Of course, I know the technical stuff but I don't enjoy doing that too much. Thankfully Wealthy Affiliate which is where I host my websites, has training on absolutely everything you need to know about creating a brilliant website.
If you are totally clueless about websites then can I suggest you join Wealthy Affiliate. You can join for free, no credit card required and get access to twenty step by step trainings that will see you having your own website up and running within ten minutes. You can even decide to build it on their free siterubix platform and then change it to a .com later if you are a bit unsure. That is what I did with this website as I was a bit unsure of the niche to start with. Now it is the website that gets most of my attention and the one that makes me the most money.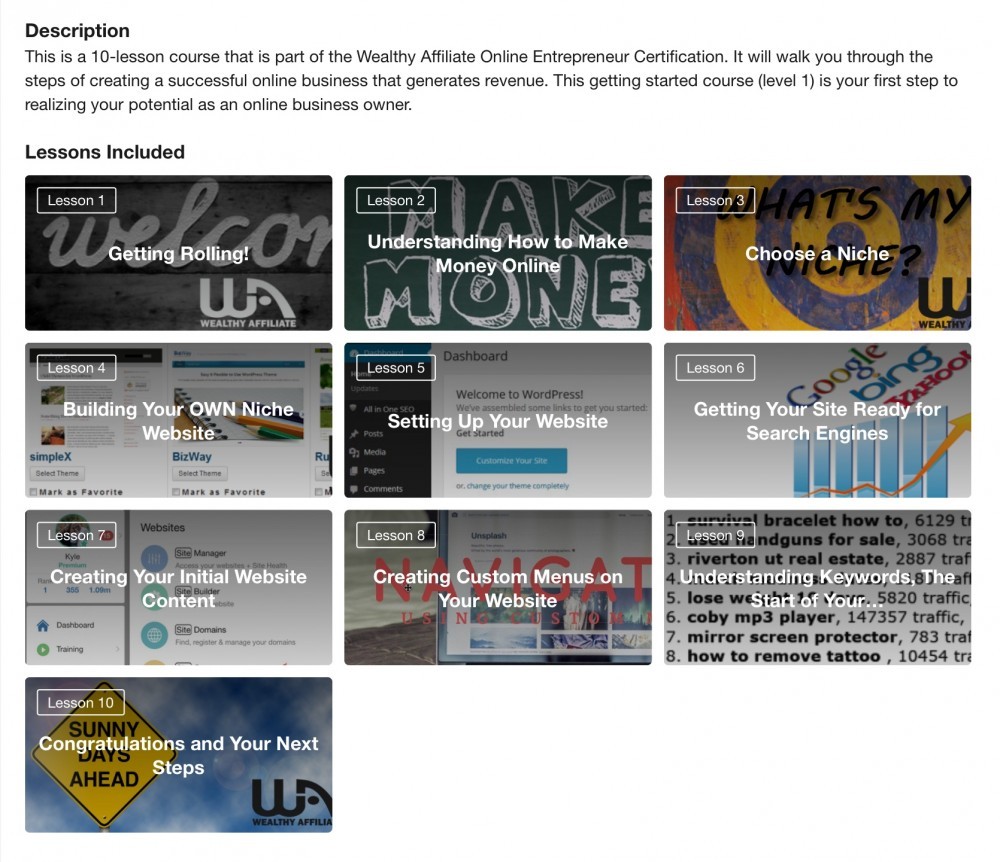 Making Money From Your Website
This is the bit most of you will be interested in. There are many ways to make money from your website but the easiest and best way is through affiliate marketing. Affiliate marketing is essentially a way that companies that sell physical products get exposure to their products through affiliates… that's me and you.
Amazon is the biggest player in this field. If you are an affiliate for them, then you might write a review of a product they sell and include your affiliate link in the post. If someone reads your post and clicks on your link and then buys, you get paid a commission. That is, as simple as it is.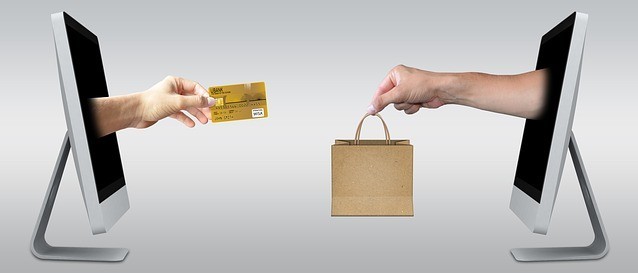 Whatever niche your are in you can stick your niche name + Affiliate Program into google and you will find the affiliate program you may want to join. To start with you may get rejected. I was rejected several times by affiliate programs but I worked on my website and built up its domain authority and after re applying have always been accepted. All except one who demanded that I buy the product or any other of his products first. No, thank you …. I had enough information and had seen the product elsewhere so I wrote a positive review anyway. Me stubborn… maybe!
Creating a website is easy and making money from it is easy too if you know what you are doing and have the right training. You can create your own products like ebooks or sell space on your site if you have created a website that gets plenty of visitors. The possibilities are endless if you are willing to work at it and keep building your website so that your site helps people.
That's what successful websites do. They help the person searching online to get the answers they need. By doing that you will be rewarded financially.
Final Thoughts
I could not have built several websites that bring me a good income without the help of wealthy affiliate. I had searched online for ways to make money online and came across scam after scam. Wealthy Affiliate took me by surprise. They let me join for free no credit card required and showed me step by step how to build a website. I was helped by a huge community of people when I got stuck and I still hadn't paid a penny.
It was the giving nature and the idea of showing me for free what was possible that made me join as a premium member. My first month was $19 and gave me access to the rest of the training. After my first month it was $49 a month. After a couple of months I realised that nowhere on the Internet, was I going to get that much training and support as well as secure hosting with a 24 hour site support team that would help me out within a half an hour latest. I have crashed this site twice… yes really and they just rectified my mistake instantly. I decided that I was going nowhere and joined as a yearly member which works out at $29 a month. Try getting that amount of service and security anywhere online.
So hopefully I have given you the information you need to create a website and make money from it. Yes you may have had to go read some other posts but everywhere on this website you will find help with everything you need to know. Ideally you will want to join me at Wealthy Affiliate and learn the easy way to create a website and make money. Searching for answers online is so time consuming and often confusing. But you probably already know that anyway.
If you want to join me at Wealthy Affiliate I promise that I will be there to coach you when needed and leave you alone If you are busy with the step by step guides to creating the perfect money making website for yourself.

If you have found this post useful, please give it a share on your favourite Social media platform.
As ever if you have any questions or just want to leave your thoughts please comment below and I will get back to you as soon as I can.
With Grace and Gratitude
Karen
Please be aware that this post contains affiliate links that means if you click on one and then go on to make a purchase, I will earn a commission but it will not cost you anymore.