Website And Hosting For Free – Why You Are Making A Big Mistake
While it might be a tempting idea to get website and hosting for free it may well be the biggest mistake you will ever make.
If you want to just blog or create a website for fun then go ahead and take the free options. However, if you want a website to promote your business or if you want to make your blog a full time business so you can quit your 9 to 5 then the free options are a really bad choice.
Whilst it may not be at the forefront of your mind right now, the web hosting services you choose, play an important part in your website's or blogs success. When it comes to website and blog development, every little thing you do matters. While we all will focus on design and the usability of our website or blog to help with our readers experience, website hosting is actually an important component in building a successful online presence too.
Obviously, it is a tempting prospect to save some money but, sometimes, the results you will get from your website or blog on a free platform is very disappointing. You may well do an awful lot of work which will be wasted.
The best way to save your budget while building a website is to save on its development. Did you know that building a website yourself is not that hard. Online step by step training is available at Wealthy Affiliate.
Okay it may seem easier to find to find an affordable and professional web designer to build your site for you. However, these options come with an awful lot of risk especially if the person or company does not come from a personal referral. Outsourcing your website or blog is becoming quite popular as it can be quite cheap? Especially through sites like Fiverr. It is a common way to reduce the price when building a website but, of course, nothing is without flaws. Finding the right person who uses the right hosting and gets your vision can be really difficult.
Let's get back to choosing a reliable website hosting provider that allows for your business needs. Since there are many ways the web hosting service you choose can impact your website and business you should at least educate yourself on the well known mistakes you will want to stay away from. What's at the top of the mistakes list? Choosing free web hosting is the most common mistake most website and blog owners make when developing their online presence.
Why Hosting Matters?
There's a lot of thinking you need to do to plan a website and there are many ways and different avenues that you can take to create your perfect online image or brand. However, there is one fact that remains the same, regardless of what route you take. You need to find a reliable web hosting company that can deliver the best user experience to your customers and potential customers. This is is something free web hosting services do not offer.
After you have decided on the kind of website design you want and how you will create this; yourself or by someone else then the development process begins.
To be able to successfully deliver your content to your readers, you will need a place to store your online files. This is where hosting comes in. Your hosting service keeps your files safe and accessible, so your website can deliver the information you want your readers to see when they open your website.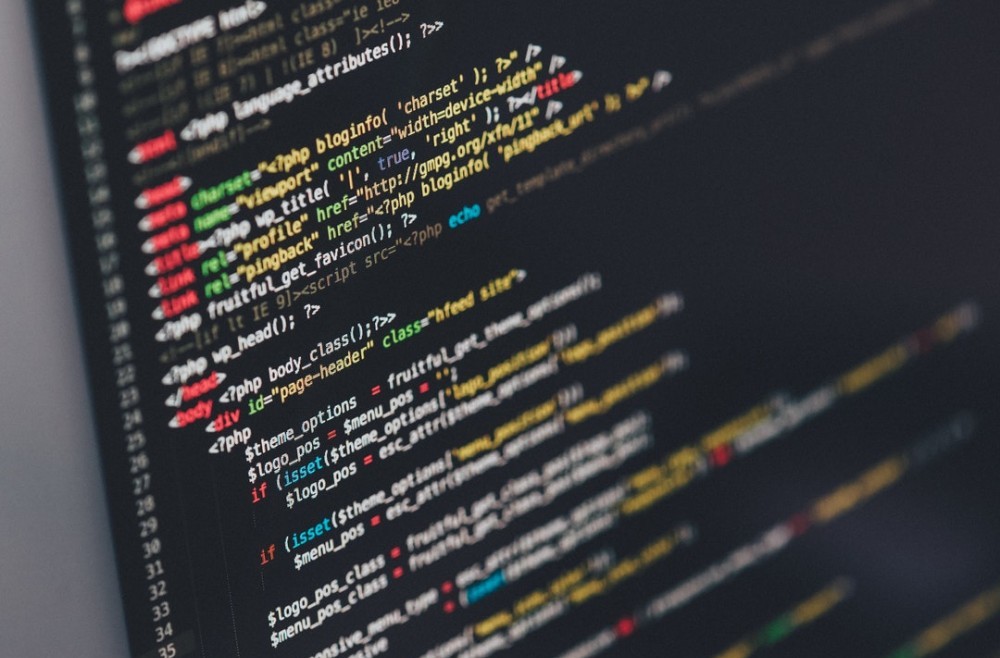 The online world is a busy place today and you will be competing to be the most effective and most liked online website in your niche.
Choosing the right hosting solution for your website is important. When you do not take the time to research the right fit for your web hosting needs, you will run the risk of losing revenue, losing customers and negatively affecting your SEO ranking. You could also be facing potential security issues, malware attacks and downtime on your website. This is when your hosting provider cannot serve your site and so it will not load.
So, how can you ensure that you are making the right decision for your web hosting while still making a sound financial decision?
Six Reasons Free Website Hosting Is A Big Mistake
So, what is it exactly about free website hosting that has created such a fuss throughout the world of internet and online business? Here's what you really get when you choose free website hosting and the top reasons for making that decision is a going to be a big mistake for your business.
1. There Is No Such Thing As A Free Lunch?
Just think about it for a moment. Whenever you have signed up for something free, has it truly been free without a surprise gimmick or some way of making you pay somewhere down the road?
Also, when you ask yourself if something is really free, you should also consider the other end of that question. What are the limitations of that free option?
The problem with free website hosting is that there are often some serious and damaging limitations that come with it. Once you discover these limitations and realise that you need to reach beyond them, you are going to be left with one of two scenarios to choose from. You are either going to need to pay an excessive service fee to get the features you need, or you are going to be stuck with what you have and hinder your ability to make your website a success.
Most free web hosting services have a limited amount of storage available to your website. The  bandwidth of your service will also be limited, and it is unlikely to have an SSL certificate which makes your site secure. Google have just announced that this is now going to be a big factor in SEO going forward so you are unlikely to get your website indexed and ranked in their search engines.
You will probably have signed a contract that locks you into a long-term commitment and you will then be forced to upgrade your services for a much higher fee than most premium hosting providers offer in the first place. And if you are like me you will have failed to read the small print in their terms of service. This may mean it will be near impossible for you to get out of your contract with your website in tow and intact.
2. No Reliability
Many of the free web hosting providers that you see heavily marketed are actually relatively new companies themselves. They will offer free web hosting to draw in customers that will then pay for their other services. Premium hosting can easily be offered at an affordable rate, so these new companies draw you in with their freebie and then focus on charging you for some of their most expensive services which you actually get included in the price of the premium paid hosting.
The main risk you face when you choose to host with a new company is that you may be forfeiting reliability. What happens if that company is unsuccessful and has to close? You will lose everything. If they shut down, so does your entire website. Everything you have worked so hard to build and create may be lost for good. It is unlikely that they will have backups of your website. Of course it is always wise to back up your website regularly yourself. It is quite a simple process which is one of the lessons in the Wealthy affiliate training.
If you purchased, or renewed, your domain through the company you will lose your domain as well. This will be a disaster for your SEO ranking if you even managed to get one. All that time and money you put into your website services will be permanently lost forever.
3. You Cannot Change Your Mind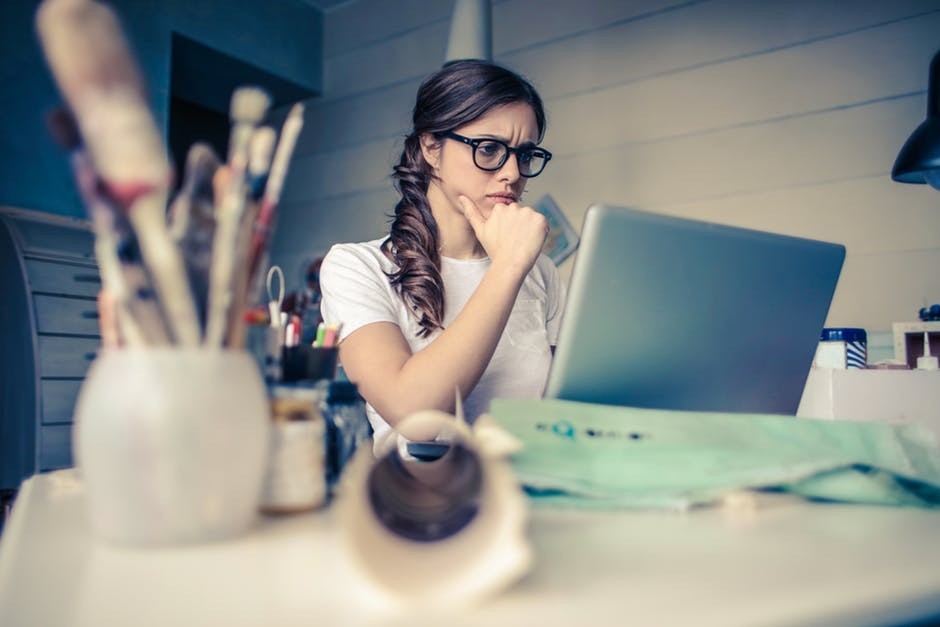 You have to know that if you go for any free hosting option, you do not own your website or domain, they do.
Free hosting companies will use confusing wording in their terms of service and this fact is not always obvious to anyone using free hosting. In addition, your hosting provider will more than likely own all your content too. That means you cannot sell your website, you cannot sell your content, and you cannot republish any of your work on a new website with a new hosting service.
There are many photographers and artists who have published their images on their website to show their customers only to find that when they have put it up on a free web hosting services they no longer own the rights to that work. Ouch !
To make matters even worse, once you realise that you need better services, it is nearly impossible to transfer providers. So, if you cannot afford the upgrades needed from your free hosting provider, you can forget looking for a more affordable, and reliable company.
Remember you don't actually own your website, your content, or even your domain, so you cannot transfer to a better provider. It's as simple and as cruel as that.
4. You Will Have No Control.
You always get what you pay for, and since you didn't pay, you are limited to what you get with free web hosting. If your business grows, your website can't grow with you because free web hosting isn't set up for scalability. Most of the free hosting services cannot handle lots of traffic, so if your business starts booming, your website will not be able to handle the increase in the amount of visitors.
This basically means you are going to get slow website speeds and lots of downtimes. When it comes to searching online people are fickle and they will click away from a site if it doesn't load within 3 seconds. Slow speeds and downtime means you will lose readers, visitors, and customers. A loss of customers obviously means you're going to be losing money too.
The good news is that premium hosting is not really that expensive. When you invest in hosting, you are investing in security for your website and you are investing in your business's future. If you exceed your server limits with a premium hosting provider, you can usually upgrade your services at a fair and affordable price.
Even better would be to invest in hosting which doesn't have a server limit and backs up your website every day. I host my websites with Wealthy Affiliate where this is the case and for a price of just $29 a month I can host up to 25 websites.
5. Your Website May Not Look Professional.
I am sure by now we have established that nothing is actually free! Free hosting means that you are only able to use basic themes for your design. You may be able to make some small changes, but you will not always be able to customise your website or make improvements to your liking. You will also be dealing with an unprofessional domain name because you will likely be using a sub domain of the hosting company.
WordPress.com hosting is a great example of a free hosting provider that limits your capabilities and prevents you from looking as professional as possible. People who use the free WordPress hosting services often have a domain name like domainname.biz.wordpress.com. Professional and paid hosting providers will be able to get you a .com or .co.uk domain at a cost of about $15 a year and you can also have a professional .com email included that makes your business look more professional.
Since many website functions require plugins, and free hosting excludes plugins, your website will not be capable of executing the most common and important website functions. Just think, you will have no selling and no mailing list options. The free options don't allow affiliate marketing which is how I and many other website and blog owners make their money.
In addition to these limitations, you may also have to deal with forced ads that are placed on your website that have no relevance to your business. This is how your free hosting company makes money. Ads all over your website will make it look unprofessional and messy. Obviously some people on paid hosting will choose to have Google Ads on their site as an income stream for them but they do get the option of where they are placed.
6. SEO Ranking Will Be Hard
You now know that your website or blog can face slow site speed, increased downtime, and look unprofessional. All this and more will have a huge impact on your SEO, Search Engine Optimisation. If you have any knowledge of SEO, you will understand that it takes time to build a solid online presence and to get ranked in the search engines. It will be very difficult for you to ranked with a sub domain so you will have to work very hard to drive traffic to your site with costly marketing like PPC or Social Media Ads.
Google has a system that calls for high standards to allow websites to rank at the top of search results. As I have already said Google has announced it will now require you to have an SSL certificate to get ranked highly. You won't get that with free hosting. It is included in my plan at Wealthy Affiliate.
All the negative things I have talked about regarding free hosting make your website so much harder to rank because of its low quality when it comes to Google Standards. You won't be able to get your business on the map when it comes to Local SEO and that is a major problem when it comes to growing your business.
Final Thoughts
If you want to create an online presence that will bring your business growth and success, free hosting is definitely not the way to go. While it may look like a great way to save money as you start out, it will cost you customers and revenue in the long run.
Professional, premium hosting providers will offer you full control over your website, better SEO, a professional domain, and a scalable website that can grow with your business. When you choose a reliable web hosting company, you are contributing to growing your brand and your business.
I hope you have found this post useful and has answered your questions regarding website and hosting for free. If you have then please give it a share on your favourite social media platform.
As ever if you have any questions or just want to share your thoughts, please leave me a comment below and I will get back to you as soon as I can.
With Grace and Gratitude
Karen
Please be aware that this post contains affiliate links which means that if you click on one and then make a purchase, I will make a commission but it won't cost you any more.