How To Create Your Blog For Free
If you are thinking of creating a blog and you want to know how to create one for free, then you have come to the right place. In this post I am going to show you the different options you have for creating a free blog.
If you just want to have a go and don't really have a sense of where you want to go with your blog or even if it's really for you then you don't really want to be spending your hard earned cash on it do you ?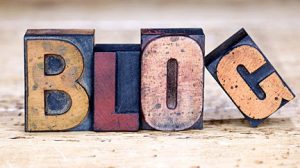 So what are your options?

The first one that people tend to go with is WordPress.com where you can set up a totally free website and have access to the wordpress system. Whilst this is a great free way to build your Blog or Website you have to remember that you are limited in terms of themes and what you can actually do with your blog. If you are hoping to make money from your blog then this option is a big No No because they do not allow affiliate marketing on their sites. If you do try they will likely just shut your Website or Blog down because they own it.
Yes, they own it, not you and if you break any of their rules, you will be punished.
Now this can be totally confusing to people because you will see that WordPress is the best and easiest platform on which to build your Website or blog. This is absolutely true. However, WordPress also allows other hosting companies to use their platform. It's no different but it does mean, in the main that you own what you build on it and the restrictions are lifted.
Now obviously most of these WordPress platforms do have to be paid accounts and they can be very cheap. Read my post on the best Hosting companies.
But I digress because you are looking for something that is free. Obviously you can go the WordPress.Com route but if you read any posts in Facebook Groups or other social media sites you will see that after a while the restrictions are so bad that bloggers and website owners are looking to go self hosted and the swap can be complicated.
Sitebuilder is another popular free option for bloggers but as with so many others of the same ilk, and there are plenty, you have to put up with them placing ads on your site that they earn from and not you. Not only this but they can make your site look very messy.
You can also choose the non WordPress based platforms like Wix or Go daddy. I will state right here that these platforms may look fancy to start with, but will cause you more headaches than they are worth and to get anything near what you want for your Blog or Website you will have to upgrade to all of their fancy add ons and they cost a lot.
The WordPress platform is by far the best no matter where you go to get it.
I do have an easier and free option for you.
It is the route I first took and I did learn some valuable lessons along the way.
Wealthy Affiliate is essentially a Hosting and training platform that you can join for free. With your free membership you get 2 free websites hosted on their siterubix platform.
Yes, not one but two free websites. They are all WordPress based and I built this site on such a site when I first started.
So https://buildingwebsitesfordummies.com used to be http://buildingwebsitesfordummies.siterubix.com
So the difference is that now it is a .com site whereas before it was siterubix.com.
The other difference is in the https rather than http. The difference is in the S. The S stands for secure which is important for If you want to sell things other than through affiliate marketing from your site. It does have some bearing on SEO but not enough when you are just starting out. Read my post on What is SEO if you don't know what this is.
The siterubix platform allows you to build your website with the WordPress platform and a choice of 12 themes. More importantly you will have no advertisements or restrictions on what you can do with it.
Your website is regularly backed up and if you want to promote the platform then you can earn as an Affiliate too. Win/Win
More importantly for me was that you get access to 20 lessons which will walk you through the process of setting up your website and more. It is as easy as ABC and once you have set it up properly, you know you have all the basics covered and you can do whatever you like with it. I was a total non techie and had no idea on what to do or how to even start.
If after a while you want your own domain switching over is all at the click of a button, within the Wealthy Affiliate platform. By this I mean if you start your site as livinglifewell.siterubix.com you might want to switch to livinglifewell.com.
This is what I did after about a month and there are lots of benefits of doing so. However, this is not the post to be discussing these. Here I aimed to give you your options in finding a way to create your blog for free.
If you want to start your own blog for free right now click here or if you already have an idea for a name for it (lots of bloggers just use their own name) enter it below and I will be able to support you ( yes you have free access to bug me with questions) within the Wealthy Affiliate platform.
With Grace and Gratitude
Karen