How To Use Pinterest To Promote Your Business – Read This Ebook Now
Pinterest is the largest growing Social media Platform online today and most of us are not using it properly. Pinterest isn't really a social media platform it is a search engine. People rarely interact with each other like the other social media platforms. Because of this it needs to be approached differently. If you are a blogger, website owner or an affiliate marketer you have some learning to do.
Now I don't pretend to be a total beginner in this area as I currently have 125k monthly views on my site, depending on the day. Pinterest is going through some algorithm changes at the moment and many of us are finding our stats changing almost daily. My results are due to researching and applying techniques from several training programs and advice from other bloggers. When I started out in the Make Money Online Niche 9 months ago, I had no Pinterest following, no real boards and no business plan.
By applying advice which I found from all around the internet whether Facebook Groups or other people's pinterest posts, I gradually started to understand and apply techniques to build up my Pinterest following and reach. However, this was a very confusing and frustrating process which took me quite a while despite embarking on some training programs and serious research.
I was recently informed of an ebook written by a blogger I follow and admire and decided to purchase it to see if it could help me further and more importantly help my readers… that's you ! whether you are a total beginner or are reasonably accomplished but still want to improve your reach and followers.
So here's my review of the said ebook….
Name: The She Approach To Making Pinterest Possible
Price: $35 Update: Use This code TSA5OFF for $5 off the price
Owner: Ana … she doesn't like to give out her last name but I guess that's wise !
Overall Rank: 97 out of 100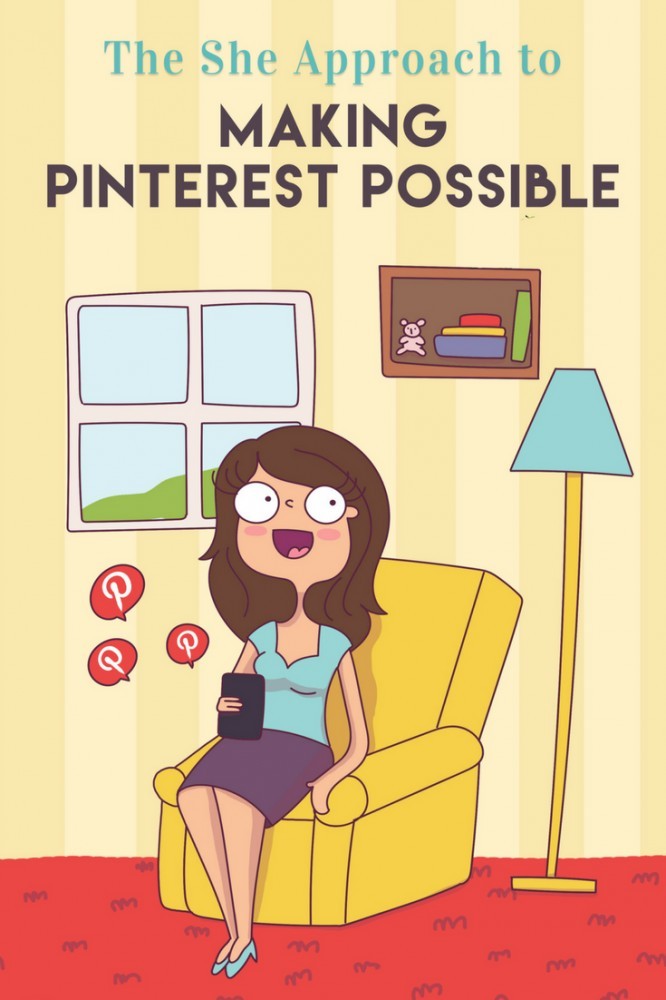 The She Approach To Making Pinterest Possible: Product Overview
This is a 172-page downloadable ebook that covers everything that you need to know about Pinterest and how to use it to promote your online business. There are 10 easy to read and apply chapters in the book.
Chapter 1: Getting Started With Pinterest: If you are a total beginner and have no idea what you are doing or even how Pinterest works then this chapter will give you everything you need. If you are already accomplished then you might want to skip this chapter!
Chapter 2: Curating Your Pinterest Boards: All the information you need to create boards which work and will be found in searches. I have to admit that I made some changes after reading this chapter.
Chapter 3: Making The Most Out Of Pinterest Group Boards: The holy grail of getting noticed out there on Pinterest but something I found really difficult to become a member of at the beginning. Ana gives you some great ideas for finding appropriate boards for your niche and how to get accepted as a contributor. I am currently a member of around 20 but to follow in Ana's footsteps I need to find more. At least now I have the know how.
Chapter 4: Creating Stunning Pinterest Graphics & Templates: You need to not only share others pins but to create your own that link back to your site. This can be the bit that scares people off from Pinterest but Ana takes you step by step in creating them and even shares a video in making them in Canva. Whilst she suggests places to purchase templates for you to adapt she also gives you the free option, which is Canva. I use this for mine and now I am used to the platform, I can create a pin in minutes. Watching Ana's video would have saved me a great deal of time with trial and error method I used.
Chapter 5: Creating And Optimizing Your Pins: A chapter that is full of information and guidance on optimising your Pins so Pinterest and your readers take notice. Among other things she covers Rich pins, descriptions, call to actions and #hashtags. Hashtags are relatively new to Pinterest but best practice advice can be confusing. Here Ana gives us a practical approach.

Chapter 6: Your Pinning Activity (+ Manual Pinning Practices): Wow, Ana really knows her stuff regarding when and how to pin and I think this chapter has given me, the best value of all the info in this e book. I would have paid $35 just for this chapter. She has so many insights and tricks to share with us.
Chapter 7: Automating Pinterest And Mastering Tailwind: I'm a big fan of Tailwind already but if you don't yet use it you should. It is a brilliant automation tool… who has time for lots of manual pinning? Ana obviously works closely with them as she offers a two month free trial with them which would cost you $30. This means the ebook is only costing you $5.
Despite my already loving Tailwind she still managed to teach me things I had not been using or making the best use of. This is a very comprehensive chapter on how to use Tailwind effectively. If for any reason the ebook is not for you or you just want to read my take on Tailwind. Read my post on tools I can't live without by clicking here.
Chapter 8: Tracking Your Progress & Understanding Analytics: Ana explains this tool which I will admit, I have rarely glanced at really well. Ana is clearly a statistics led person and it has served her well. I am not in the least bit analytical by nature but it is a skill I need to learn and implement. Thankfully this ebook gives me the what to look for and act upon in terms of mastering Pinterest.
Chapter 9: My 10 Secrets To Hitting 10k Followers On Pinterest: Ana had decided she would not release this ebook until she hit 10k followers and this chapter tells you exactly how she did it. Everything you need to know is here.
Chapter 10: Pinterest Success Stories And Case Studies: This chapter is really helpful as it allows you to see how different people with different businesses have approached using Pinterest to their best advantage.
There are also several bonuses including links to videos on creating pins in Canva, How to take down Stolen Pins and links to further reading and resources. The best bonuses are the 2 month free trial with Tailwind and an invitation to her own group boards.
Update: Use This code TSA5OFF for $5 off the price

What's Good and What's Not
The Good:
Easy to read and understand

Actions required at the end of each chapter

Actions are split into beginner and advanced.

The author can back up her results with over 10k Pinterest followers

Can be read and applied at your leisure… we don't need to do everything all at once!

A very comprehensive guide to mastering Pinterest… nothings left out !
The Bad:
Nothing is perfect but I found it really hard to find a negative. If there is one is that there is so much information it could be overwhelming at first. As long as you follow and apply each chapter one at a time and don't try to rush things then you will be fine and say that you have Pinterest mastered.
Who Is "The She Approach To Making Pinterest Possible" For?
This ebook and resources is excellent for total newbies to Pinterest to people like me who are reasonably accomplished but know there is more to be had out of this fabulous social media platform. It is easy to skip bits that you already know (but don't assume you do ) and it gives total newbies step by step instructions right from even opening a business Pinterest account.
The She Approach To Making Pinterest Possible: Price
Just $35 which is very affordable for most of us. As you are running a business this is tax deductible… always a winner! I have paid an awful lot more for courses that didn't give me any where near as much practical help.
 Update: Use This code TSA5OFF for $5 off the price

My Final Opinion Of The She Approach To Making Pinterest Possible
Definitely worth the $35 especially if Pinterest is not yet your forte in the social media world or you have avoided it because it seems complicated. It's not and it can give you huge amounts of traffic to your Website. This ebook has been printed out and will be used by myself to take my Pinterest strategies from good to great.
Ana has put so much work into the information she gives you in this ebook… She almost deserves a round of applause!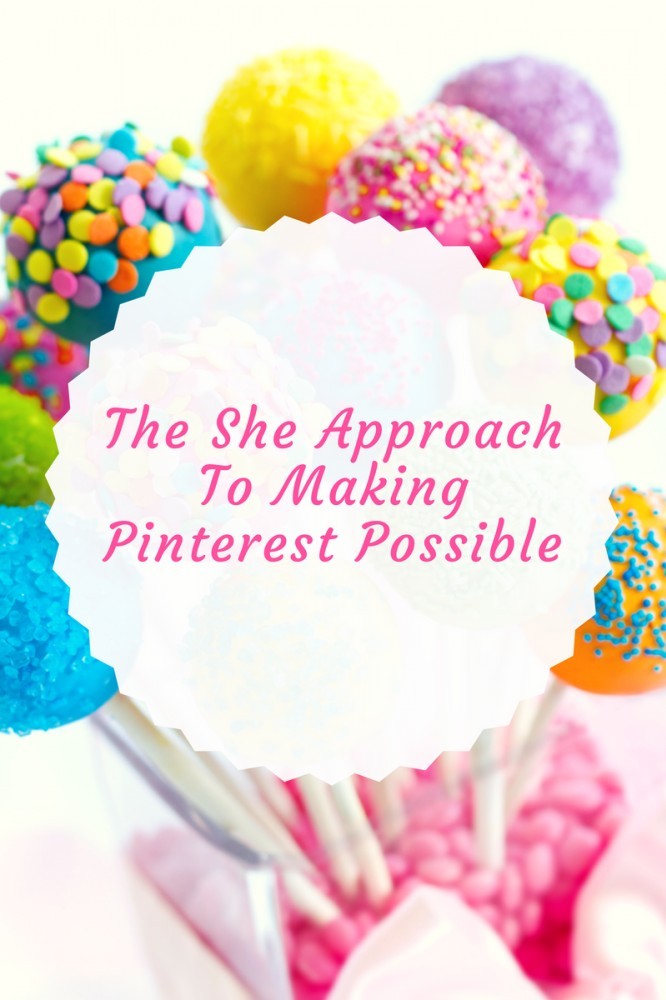 The She Approach To Making Pinterest Possible at a Glance…
Name: The She Approach To Making Pinterest Possible
Owners: Ana … she doesn't like to give out her last name but I guess that's wise !
Price: $35 Update: Use This code TSA5OFF for $5 off the price
Overall Rank: 97 out of 100
Black Friday Discounts Now Available On All Of Her Products
Ana also has several other ebooks and courses that you might find useful depending on where you are in your blogging or affiliate marketing business.
I hope I have tempted you into purchasing this e book by Ana at the She Approach, however if you have any questions please leave a comment below and I will get back to you as soon as I can. If you purchase before the end of June 2018 Ana is also offering a free Pinterest Workshop and Q&A session so make sure to purchase now and get all your questions ready for Ana…. she knows more about Pinterest than me.
Update: Use This code TSA5OFF for $5 off the price

I guess you realise this post contains affiliate links which means if you click and make a purchase, I will earn a commission for which I will be really grateful. However, it won't cost you any more. I would also be really grateful if you could follow me at
Sharing is caring so they say.
With Grace and Gratitude
Karen