Online Blogging Tools – Services I Cannot Live Without
Online Blogging Tools are definitely something I cannot live without because they make my life easier and more productive.
In this post I am going to tell you about the online tools I now cannot live without because they have taken my website from good to great in terms of traffic and efficiency. If you own a website or blog then traffic and efficiency are two things you should have at the forefront of your mind.
Being a blogger, Affiliate Marketer, ecommerce or website owner can be hard work and time consuming. There never seems to be enough hours in the day to optimise your site, write content and promote it effectively. Along the way I have discovered online blogging tools that have given me my time back… well not all of it but I'm definitely more organised and less stressed now.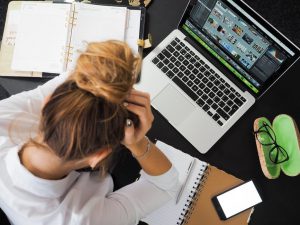 Just to let you know that this post does contain affiliate links. If you click on one and then go on to make a purchase I will be paid a commission but it won't cost you any more.
This first list helps me with promoting on social media and we all know how time consuming that can be, especially if we want to leverage it to make sales or get our content read. If you don't use social media and rely only on organic traffic then your road to success with be a long one.
CrowdFire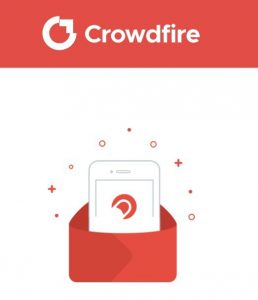 What Is It And What Does It Do?
CrowdFire is a scheduling tool that covers all of your social media platforms. You can link your website or shop and it will pull your content into a list of what needs sharing and will then create a post for all of your linked social media accounts. This saves me so much time and makes sure I can have a constant presence on social media which all helps with traffic. If I were to do this manually it would take me hours.
It is much more than this and I don't think I am using all of its features to their best advantage yet. What I like about the app may not be what you like about it. For example I don't have an Etsy or Shopify shop ( technically, I do but it's in a development stage currently ) both of which you can link. You could have all of your products going out on the social media platforms constantly, once you have set it up.
It works via an app and it's tag line is "Social Media Management Simplified" I have to agree with them. As well as the things I have already talked about you can spy on your competetitors, see who's following you and unfollowing you ( I have ignored this as I don't play the follow, unfollow game ) but it does give me one place to return the favour to those who have followed me. It gives you hashtag recommendations…. love this as I can't think of my own. It also gives you 30 days of analytics.
One thing that is annoying is that I still have to post to Instagram manually though I am given a notification as to when the best time to post is. This is not their fault but Instagrams as they only allow one app to post on your behalf. I cover this below.
Another feature I like is that it gives you other people's posts to share based on your interests. We all know sharing other people's work on social media will get you more followers. If you don't know this, you do now.
Pricing
You can sign up for free and stay free if you want but you are limited to 10 scheduled posts per month which doesn't give you enough really but it definitely gives you time to look around the app and get all your accounts linked. So you are not paying for time spent discovering.
The next level is $9.99 a month and is advised for solopreneurs and small business owners which at a guess most of you and me are. It is the plan I use and gives me a 100 scheduled posts a month per account and you can have 2 linked accounts per each social network for this price.
There are two other price levels $19.99 which gives you 5 linked accounts per social network but still 100 scheduled posts and the other is $99.00 a month which gives you 800 scheduled posts and 20 linked accounts per social network. This one is definitely for those of you who are already successful marketers and have several websites.
You can pay annually to reduce the cost but as a starter, join for free, get all your accounts linked, have a look around then upgrade to $9.99 or $19.99 if you have more than one website. For most of us $9.99 is plenty and for me worth every penny. 19 million+ users cannot be wrong.
Tailwind

What Is It And What Does It Do?
Tailwind is the scheduler I use for Pinterest and Instagram. It is the only tool that Instagram allows to post on your behalf. Pinterest is where most of my website visitors come from and Tailwind has played a huge part in this. It recommends the best times for me to post and I can schedule as far ahead as I want to. Pinterest rewards you for consistent posting. They are not fans of a 100 Pins one day and none the next.
Tailwind also has a feature called tribes. You submit your pins to the tribe and then you post someone else's pins to one of your boards. This goes in your pinning schedule. Pinterest likes that you pin other people's content and you will be rewarded for that. In turn your pin could be pinned to several other people's boards. Some tribes are better than others but find ones in your niche and a couple that are more generalised.
With Instagram my favourite feature is that it recommends all of my hashtags and times to publish based on my followers and visitors to my profile. It will also post my scheduled posts for me once I have set them up. Sorted.
There are also lots of analytics to show you how your strategy is working.
Pricing
There is a free trial where you get 100 free pins on Pinterest and 30 posts to Instagram. There after the basic plan is $15 a month or $9.99 if you pay annually per account. With Pinterest you can join 5 tribes and pin 30 times to these. You get to schedule 400 pins or posts but this is unlimited if you pay annually.
Beyond the basic price package you can do tribe power ups with Pinterest so you can join more and pin more to them. The power ups go up in stages. I currently pay $14.99 which gives me unlimited tribes and 200 pins a month to them. I obviously also have my own unlimited pin scheduler too.
I have steadily increased my number of tribes and posts to them and each time I do my stats go up exponentially… that's a big word but I have been doing this for only 4 months and I get 130k views on my Pinterest account. This obviously leads to more visitors to my site.
There are no upgrades with Instagram though paying annually means you can schedule as far ahead into the future as you want.
Tailwind does lots of training especially with Pinterest and they are always on top of the algorithm changes. It is rated in the top 20 apps for bloggers and small busineses.

Boardbooster

Boardbooster is another platform that I use for Pinterest. Update on Boardbooster. As of the 27th June 2018 Boardbooster has closed its doors which is a shame as it worked very well for me. I am unsure of the real reason but I think it had its conflicts with Pinterest. I will replace this part of the post when I find an alternative.
You can tell my social media strategy is to get as much out of Pinterest as possible. Facebook is very hit and miss at the moment and you can struggle to be seen unless you pay for ads. Twitter I love,  but your tweet disappears into the ether after about an hour. With a Pinterest Your Pins don't dissappear and users of the app use it as a search engine, so a pin that doesn't do great today can suddenly become popular tomorrow.
Back to Boardbooster, this also works with tribes and you can join as many will have you. There is a voting system to allow people into into tribes and if you don't abide by the rules, they will vote you out. You may see this as a good thing or a bad thing. Personally I like it because it means that people who submit pins but don't share any will be outed. It is very much a give and take platform.
All tribes have their own rules and there are lots of them across all niches. They all have different amounts of members. It's not always best to go for the larger ones. I have a mixture that are within my niche. You always have the analytics to tell whether your tribes are working for you or not.
Alongside tribes you also have looping which puts your own pins on a pinning loop that you set. It also has a scheduler which enables you to find viral pins to pin to your board which will get your profile seen by more people. You can also create campaigns which I admit I haven't used yet.
Pricing
The best bang for your bucks here. $4.99 gets you 500 Pins a month. Remember these are your pins going to other people's boards, increasing your reach. $9.99 gets you a 1000 Pins which is what I use. The charges go up in price per 1000 up to 11,000. There are some bloggers and small business owners that pin that often. I'm working my way up!
The great news is you get a free trial to see if you like the platform before you buy. The free trial gives you your first 100 Pins for free so you can test it out before you buy.

This next set of tools help me with SEO and we all know how important it is to get this right. if you do want more help with SEO take a read of my post called What is SEO by clicking here.
Jaaxy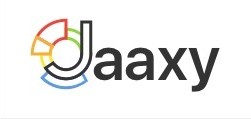 Jaaxy is simply my life saver. I had tried all sorts of keyword search tools, some which gave me so much data I just ended up confused.com and some which gave me results that were way too vague. I'm afraid this was the Google keyword search tool. I have done a whole review of Jaxxy so rather than repeat my self I'm going to direct you to read that post.
If you are new to blogging and websites and are not sure why you would need a keyword search tool then let me tell you that not using one is tantamount to committing SEO suicide. If you want your website or blog to be a success following good SEO is vital. Using Keywords is not just for your post titles but it is also for getting found on Social Media too. So take a read of my review of Jaxxy by clicking here.
Or Get A Free Trial Now.
Google Analytics And Google Webmasters Tools
Google analytics and Webmasters Tools are free to add to your site and they will help you with ensuring your site is working as it should. It will flag up any errors on your site and give you the help to fix it if necessary.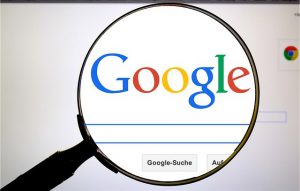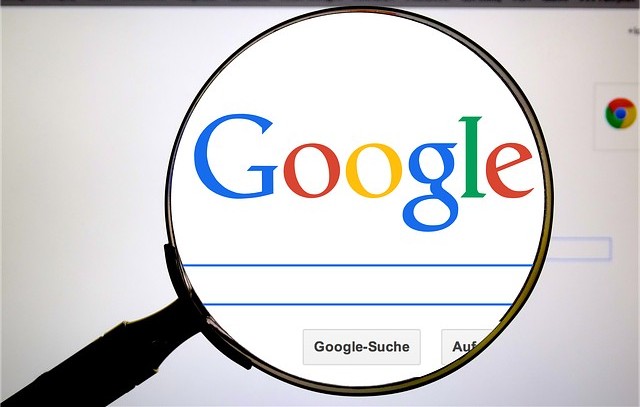 They will also give you all the information you need to plan your next move. Things like where your visitors are from. Now I know that most of my readers are based in the United States despite me being based in the U.K. So I do write prices in dollars not pounds. However I don't use the Z where we use an S e.g optimised not optimized. I still need to be me ..LOL !
Not only where your visitors are from but how they got there, how long they stayed and what posts they read.  They can even give you demographics like sex, age and interests. Imagine what you could do with that information?
Webmasters Tools will give you the low down on what keywords you are ranking for and what you are not ranking for. This can be really useful when thinking about future posts. It is also where you will use the crawl feature. As soon as you have published your new post, go ask Google to Fetch and crawl your page. This will help to get it indexed faster.
I could and probablly will write a whole post on all of the features of Google analytics and Webmasters tools but for now Im just going to point you in the direction of my post which walks you through setting both of them up on your site. Go read my post here if you don't already have them installed. If you do I urge you to give them more consideration in terms of analysing how well you are doing and what you need to do better.
Site Content

Now this is a tool you can only get within Wealthy Affiliate which is where I host my websites and use their numerous resources and training in affiliate marketing. If you want to find out more about Wealthy Affiliate as a whole then you can read my review here.
Site content is worth my subscription to Wealthy Affiliate alone. It is where I wrote this post. It is where I uploaded all of the images which it optimises for me, meaning I have no loading headaches due to oversized images. It is where I put all of my links, headings and all other features.

Site content also checks my grammar, spelling, punctuation and sentence structure. It also keeps a tally of how many words each post is, but not only that, but, my total number of words ever, or monthly weekly or daily. It allows me to set targets to whatever time frame I like. Now this is so helpful because it is a total motivator to get my writing tasks done. Google loves a long post and it loves regular posting. If you want to get ranked and gain organic traffic then this resource is so helpful.
I'm fairly certain without it, I would not get the amount of content published as I do. I have yet to set a goal I didn't achieve. I obviously am realistic with my goals but once set they totally motivate me.
This last tool helps me maximise my Amazon Sales.
Genius link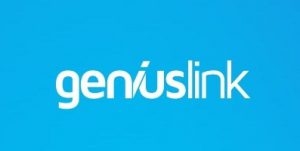 Like many of you, I am an Amazon Affiliate. As I am U.K based I was not eligible for the one link application which allows your link to go to the Amazon site of the country of your reader as long as you are an Amazon Affiliate for that country. Thus enabling more sales. If I click on a link on a USA based blog and they don't have one link then I will just go to the U.S.A site and I wouldn't buy because the shipping would be too much.
That's a horrible way to lose a sale. So because I couldn't have it I found genius link which does the same job. It is really cheap and is dependant on the amount of clicks you get. Up to 1000 it is $1 … yes $1. 2000 is $2 and so on. If you cannot have one link then this is a must. Why lose sales when you don't have to. Just join all the other Amazon countries Affiliate programs and install Genius link.
I don't promote too many Amazon products on this site but if you are interested in some great reads for entrepreneurs then head over to my post., 7 things that will change your mindset.And don't forget to click and buy…. I could do with a few more sales…LOL ! No really I could !
Genius link will also give you a 14 day free trial.
Final Words
These are my go to online Blogging Tools that I really could not live without. Each one of them has made a huge difference to my traffic and thankfully my efficiency. Trying to do everything as a solopreneur is hard but these things have also given me so much time back.
Yes they may take some time to get used to but it's definitely worth it. With some of them, I still have things to discover. I haven't even reached the full potential of the schedulers yet. How exciting to know they are there and they can help me even more.
I hope you find at least one of these things helpful in giving you more time or traffic. Hopefully both. Please feel free to ask me any questions you may have or tell me about your favourite online blogging tool by commenting below.
With Grace and Gratitude
Karen
Just a reminder that this post does contain affiliate links. If you click on one and make a purchase I will earn a commission but it will not cost you any more.