Is CTFO A Scam?
CTFO stands for Changing the future outcome and is a relatively new direct sales/network marketing company. It has been in business for 3 years and offers its members and the general public a range of products that are based on CBD. CBD is the new health revolution as a complimentary product to aid our overall health and well being. Not only that but it is a business opportunity for those that are looking for an online business.
Is CTFO a scam or is it a genuine opportunity with genuine products?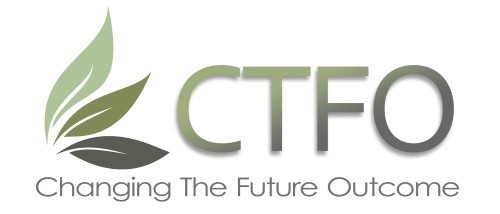 In this post I am going to focus on the business side of CTFO but will cover some aspects of the products, after all no business can succeed if the products or services don't come up to scratch.
Name: CTFO-Changing The Future Outcome
Price: Free to join
Owner: : Steve Finger
Overall Rank: 98 out of 100
CTFO, Product Overview
As I said earlier this post will concentrate on the business opportunity but it would be remiss of me not to address the products behind the business. In truth the business itself is part of their product range as it is a network marketing or Multi level marketing company. They both mean the same thing.
Many people have a bit of an attitude to Network marketing and multi level marketing and this is because they associate them with illegal pyramid schemes. There is really no comparison and this business model is far from illegal. Avon, Usbourne books, Forever Living and Amway are all network marketing companies and have been around for decades and are still going strong.
This is not to say that over the years there have not been some, what we might call dodgy network marketing companies, but they didn't last long as they didn't abide by the rules of the business model. Some of you may have been bitten by these. Maybe they wanted you to sell overpriced products to your friends and family? Maybe you were required to attend weekly meetings and to take your prospects with you? Cold calling may have been part of what they taught you to do? You may have needed to buy a whole lot of expensive products to ensure you got your commissions?
If any of this rings true for you then I am not surprised you are sceptical or even bruised by the Industry of network marketing and why you want to know if CTFO is a scam or not.
The Products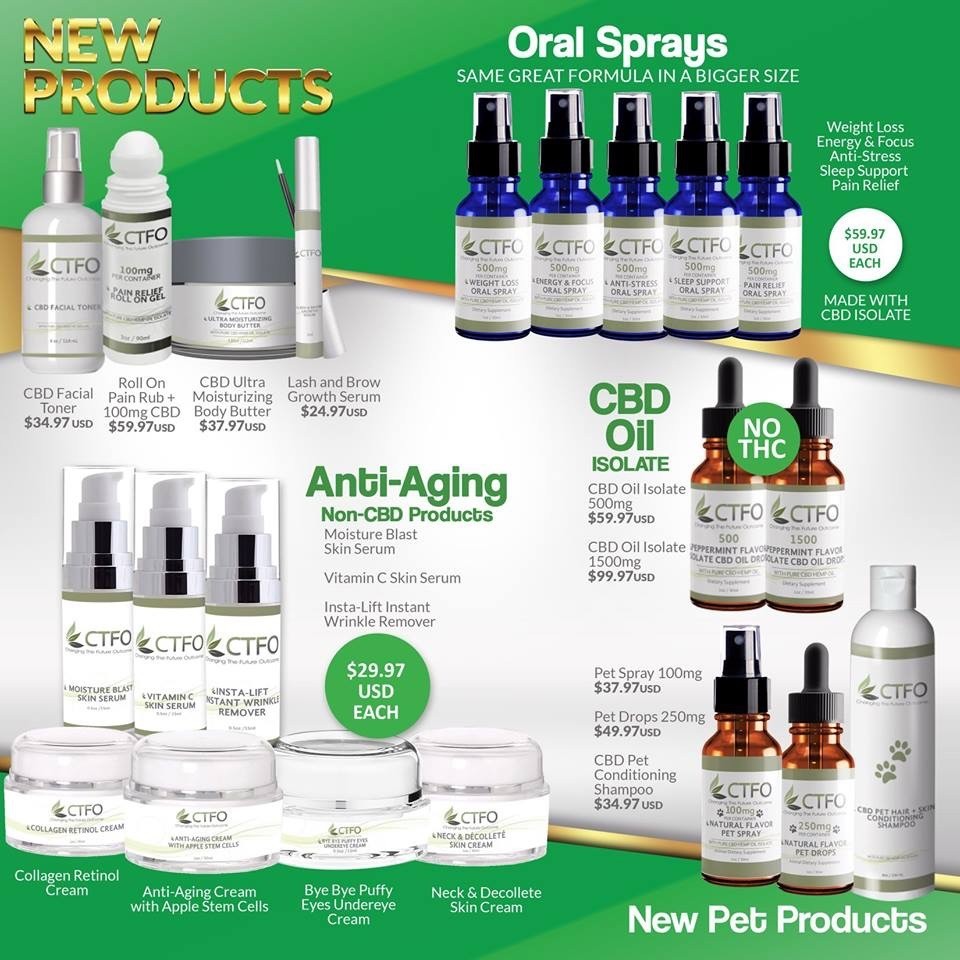 The products are a relatively new revolution in complimentary healthcare because they have been through rigorous testing by all of the appropriate countries Product regulatory authorities. This is because the products are based on CBD or Cannabidiol which is a derivative of the hemp plant. The hemp plant is also used to create Marijuana, so it is no surprise that there was some reluctance on the part of the authorities to make these products legal.
However, it is still only available in the U.S, U.K, Ireland and Sweden. Canada is soon to join this list and you can bet the majority of other countries will soon follow. It is predicted that by 2020 this will be a $2.1 billion industry.
CBD does not contain THC which is the part of the hemp plant that gives you the high. The evidence of the health benefits of CBD was too strong for the authorities not to give it their approval.
If you want a better explanation of this please watch these videos by clicking here
So CTFO has created a whole range of products to suit everyone's needs. Health, Anti Aging, Nutrition and Pets. If you want to take a better look at their products go to this webpage  they can explain them all far better than I can.
The Business
The Business model works on the network or multi level marketing concept. If done well this model means that the more you help others achieve results, the more you will be rewarded. To me this is a very honest and holistic business model. If you don't help others you will not succeed.
So to join the business is absolutely free. You are not obliged to buy any product at all if you don't want to. However some people join to get the product discounts without ever intending to build a business. This is totally fine.
When you join you will have a sponsor, the person who introduced you to the business and you will get two dedicated websites. One that promotes the products and one that promotes the business. They are generic and you have no option to adapt them but in my opinion they are very good and you shouldn't really need to. I think of them as like landing pages that you can send your prospects too.
You do not have to sell to family and friends but the products are so good you may want to. My own son uses the oil for an Iritable Bowel disease, my partner uses the cream to rub on aching and strained muscles and I am using the oil to try and curb my own auto immune disease.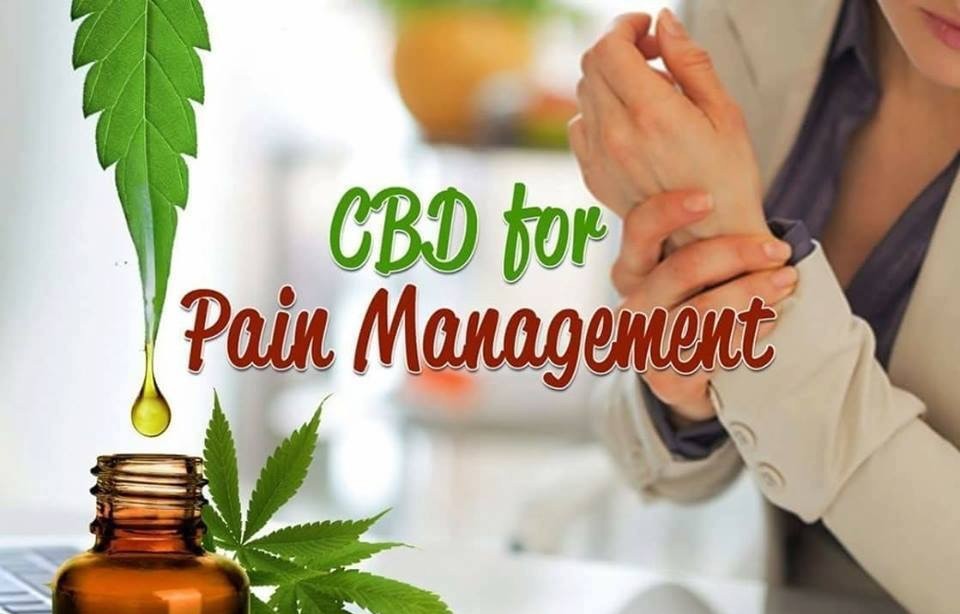 Selling the business however is very different. Whilst your commissions which are 20% are based on product sales. The more people you find to sell the products and business means a lot more 20%s. If the people you introduce also introduce people you will earn 4% of their sales too and this goes down 5 levels.
Alongside this unilevel plan from which can earn you a nice income they also have two other plans that run alongside the unilevel plan giving you 3 ways to get paid. The second plan is called the regenerative matrix plan which pays down 21 levels and the infinity bonus plan which as it suggests has no limits to how far into your organisation you can get paid.
The regenerative matrix plan comes into play after you have enrolled 3 people personally and from what I can see and how it is explained, it means that if you work your business for 1 to 2 years it could set you up nicely for retirement. The infinity plan well, if you build beyond those first couple of years then you will be retiring wealthy!
I have seen a lot of networking compensation plans and this one is very simple and it doesn't mean you have to have several legs of your organisation working to get paid. This is a huge flaw in many network marketing companies.
There is no personal volume you have to get to qualify for your 20% but as your business grows you will need to have purchased $47.47 yourself and it never goes beyond that amount to get full commissions. You don't even have to do that if you have personally sponsored 10 people.
To my mind promoting a free to join business with 2 free websites and great products cannot be too hard if you can use the social media platforms.
What's Good and What's Not
The Good:
Great products that work

A large range of products

Free to join no credit card required

2 Free, done for you Websites

No updates that you have to do.

An easy and generous compensation plan

Products are not over priced

60 day money back guarantee
The Bad:
Only available in 5 countries currently.

You may have to overcome some objections from people who will still see CBD as Cannabis!
Who is CTFO For?
The CTFO products are for anyone who is interested in improving their health whether you have a specific disease or not. The business is for anyone who wants to build an online business but does not have all the online skills required to build their own website blog or store. It is also for people who are already online business savvy and want an extra stream of income. No one ever got rich by sticking to one income stream.
It would make an excellent source of income for bloggers who are already in the health and fitness niche.
CTFO: Tools & Training
The CTFO company itself offers lots of information for you and your prospects on your websites. Full product reviews, testimonials and videos from health professionals. They also offer a full overview of the compensation plans and the business. They are easily contactable through your website if you have any challenges too.
CTFO: Support
You should have full support from the person who sponsored you. They may have Facebook groups or other ways in which you can communicate with the rest of their team to learn and grow. Every sponsor and the sponsors above them will be different in how they communicate and help their groups and the individuals they sponsored personally.
CTFO: Price
Totally free but if you want to earn full commissions then a monthly sales volume of $47.47 is required. You can set up auto ship for your own products so you don't forget but it is not compulsory.
My Final Opinion of CTFO
For me this looks like a great opportunity to get in early to a business that can only grow. It has great products that are becoming more and more popular every day.
CTFO at a Glance…
Name: CTFO Changing The Future Outcome
Owners: Steve Finger
Price: Free
Overall Rank: 98 out of 100
I hope that this review has given you all the information you need to make a decision on whether the CTFO products and or Business is for you or not.
When anything new hits the market, the general public will have some scepticism and concerns as to its benefits. It is the same with CBD for now but as more and more people use it and testify that it is good and works then the big companies will get their hands on it and it will be on every supermarket shelf across the world.
It has already happened to me before. Nearly 20 years ago I was involved with a networking company called Nikken whose main products revolved around using magnets for their health benefits. I was met with lots of scepticism from the closed minded but rewarded by those that were not. Today there are magnets in every supermarket and pharmacy across the world !
Funny story… my brother who suffers with bad asthma and eczema refused point blank to try magnets 20 years ago and rubbished it all as mumbo jumbo. Recently I noticed he was wearing a band around his wrist and ankle and asked him what they were "magnetic bands" was the sheepish answer I got. I promise you I did not tell him "I told you so" or take the P out of him. I did have a smug look on my face though !
I am going to be totally honest with you. I have joined CTFO myself and the links on this page will lead you to my sites. The same ones you will have if you decide to join me.

With network marketing I do want to point out the word work in there. If you want to become an associate to get your own products at wholesale prices then I am fine with that but if you want to build a business it will require you to work. I will give you every bit of help and advice that I can. I will invite you to our private Facebook Groups where we share resources and help each other out and most of all I will be there to support and advise you because if you succeed then I succeed…. that's how network marketing works.
I with a group of other associates have created a website about the benefits of the products. If you join me you will also have the opportunity to contribute if you wish but it is not a necessity.
Whether you join me or not, if you have found this post useful please give it a share on your favourite social media platform.
As ever if you have any questions or just want to share your thoughts good or bad, leave me a comment below and I will get back to you as soon as I can.
With Grace and Gratitude
Karen