Tools For Affiliate Marketing – Ultimate Checklists Review
My regular readers will be aware that I have recently been through a process of getting organized after making a bit of a mess of my affiliate marketing resources and emails. In my search for tools to help me get and stay organized, I came across Ultimate Checklists. If you are wanting to find tools for Affiliate Marketing then Ultimate Checklists is definitely worthy of consideration. Ultimate Checklists helps with so much more than getting organized. Read my review to find out more.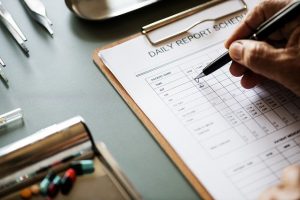 Name: Ultimate Checklists
Price: $27
Owners: : Hodgkinson Publishing
Overall Rank: 97 out of 100
Ultimate Checklists, Product Overview
Ultimate Checklists gives you 60 different, downloadable checklists to help you to generate more traffic faster, make better products and build bigger lists. They help you to take all of the guesswork out of building your affiliate marketing business.
Following the step by step Checklists helps you to grow your business faster by helping you to avoid the most common mistakes and pitfalls we all too often make. I wish I had found this earlier in my business as following them would have saved me a huge amount of time.
The Checklists are split into 3 categories: Generating More Traffic, Building Better Products and Building Email Lists. You get 20 downloadable Checklists in each category.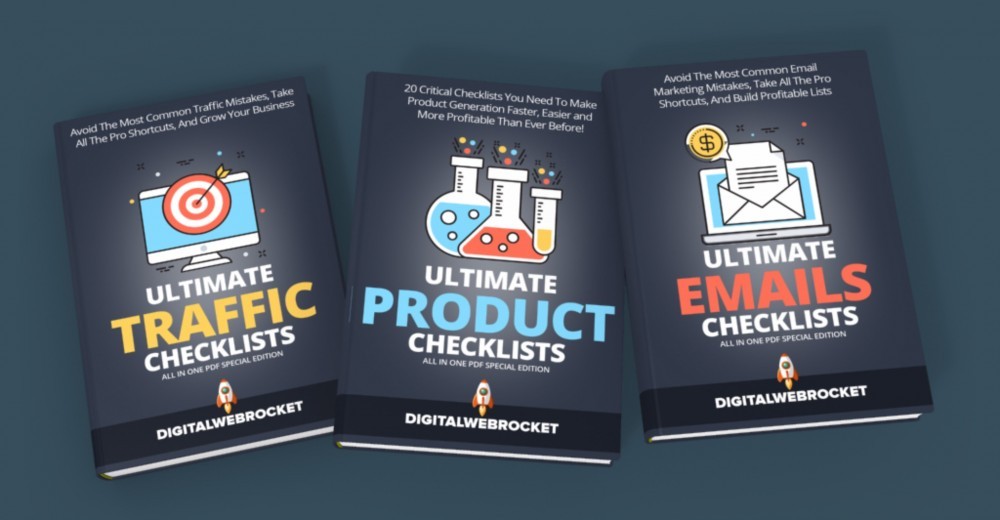 Generating more traffic gives you Checklists covering such things as generating, converting and monetisation. These lists tell you exactly what you need to do, how to do it and when. If I had to pick my favourites from these 20 then the SEO checklist is gold and also the traffic retargetIng / recycling checklist. It shows you how to bring a visitor back to your site to close the sale (especially if they didn't buy the first time). It also covers reposting on social media and recycling internal traffic to other parts of your site.
All the Checklists you get are listed and with a description of each so you know exactly what you are getting. You can go check them all out by visiting their sales page here.
Building better products or offers gives you Checklists for research, planning, creating and delivering your offer or product. For me all 20 lists helped me to understand the process of creating a free or paid product. As someone in the throes of creating an e book it has all helped me in organizing this process and hopefully delivering it more successfully.
If I had to pick one of the 20 then it would be the products mistake checklist. A simple one but so useful. There are many pitfalls and keeping this handy will help keep me on track.
Building Email Lists gives you Checklists for everything you need to know and do to build, look after and retain your email lists. If you have not yet realised that the money is in the list then you might want to read my post on the subject by clicking here. I cannot tell you often enough, how important this aspect of your business is.
Not only will you get the Checklists but you will learn all aspects of email marketing here. The one that had the most impact on me is the Increasing your Open Rates Checklist. There's no much point in having a an email list you regularly send emails if no one opens them. This checklist helps you to make sure they are open more often.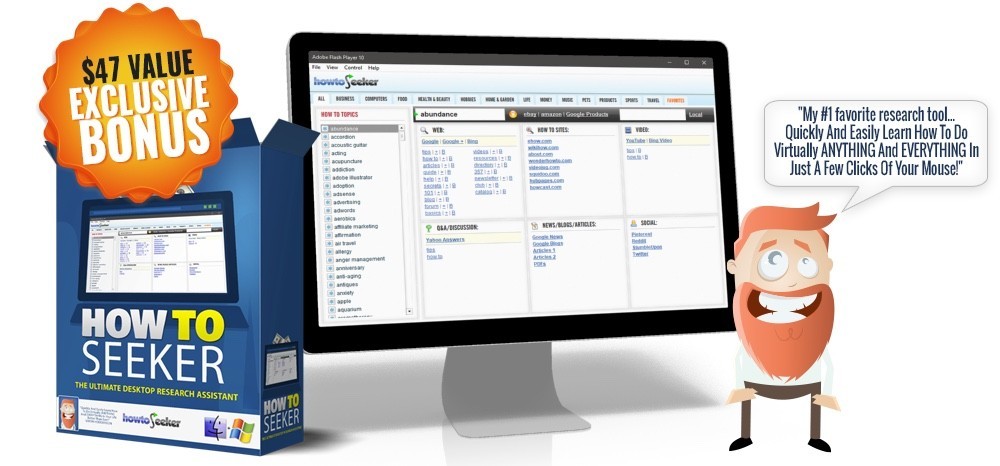 Alongside the 60 downloadable Checklists they have a special bonus. The How To Seeker is a desktop software suitable for both Mac and windows that will help you to be more efficient in finding products and researching and creating content in your own niche. I'll be honest and say I have only took a brief look at it so far because I like working on my IPad and it doesn't seem to work on that. That's not to say it doesn't but my regular readers will know I'm not the most technical person on the planet. At $47 value it's a nice bonus as the Ultimate Checklists are only $27 itself.
What's Good and What's Not
The Good:
Huge choice of downloadable Checklists

Information included in Checklists will also serve as learning material.

If used properly you will definitely see results in the 3 areas covered.

Simple and easy to use.

30 day Money back guarantee.

Added software bonus.
The Bad:
With 60 different Checklists it is hard to know where to start.
Who is Ultimate Checklists For?
Ultimate Checklists is suitable for those just starting their affiliate marketing business or even if you have been at it a while and are not getting the results you want. It is also useful for bloggers and website owners looking to increase their revenue.
Ultimate Checklists Tools & Training
The tools and training are all there in the product itself.
Ultimate Checklists: Support
There isn't any but then it is not really required as the Checklists are easy to understand and use.
Ultimate Checklists: Price
At $27 this is a cheap offer and one you will most definitely benefit from. Obviously you will be on their email list and they do have several upsells, but who doesn't ?
My Final Opinion of Ultimate Checklists
Excellent resource for those starting out and those not yet seeing results from their online businesses. I belong to a training platform Wealthy Affiliate where I wouldn't have thought I could get more training or answers. In all honesty I could have searched for all of the information in these Checklists within Wealthy Affiliate but it is nice to have all the information on the Checklists that I can use to make sure I get the most from my online business.
Ultimate Checklists at a Glance…
Name: Ultimate Checklists
Owners: Hodgkinson Publishing
Price: $27
Overall Rank: 97 out of 100

Hopefully you have found this review useful. As ever, if you have any questions or have used this product and want to let me know your thoughts then leave a comment below and I will get back to you as soon as I can.
With Grace and Gratitude
Karen
This post contains affiliate links. If you click on one and then make a purchase I may be paid a small commission but it will not cost you any more.