Want To Start A Business From Home? – What You Need To Know
If you want to start a business from home or maybe turn a current hobby of yours into a business then there are some things you will need to consider. I have worked exclusively from home for the past 3 years and cannot envision even contemplating going "Out" to work again.
This is not a post to warn you off from doing it but there are some things I wish I had known right from the bat so to speak. I might have been more productive and wasted less time on things that are not really that important. So I'm going to give you a warts and all view of what it's like to work from home. The pros, there's definitely lots of them and the cons.
I am also going to give you a brief overview of what you need to have in place from a legal point of view. Don't panic that's easy peasy.
The Pros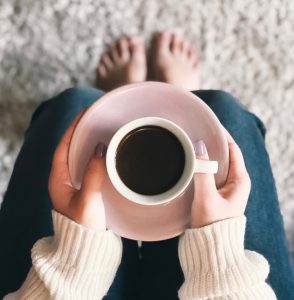 There is nothing like being your own boss and having no one but yourself to answer to.

You can organise your working times any way you like.

You can organise your working space anyway you like.

There are no annoying office politics or work colleagues.

Coffee and lunch breaks are not clock watched by big brother

There is no dress code
The Cons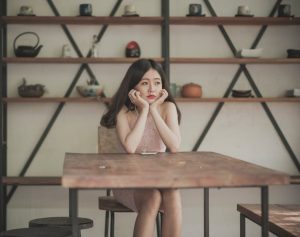 Being your own boss means you have no one to blame or moan at.

Getting organised and sticking to a schedule is a lot harder than you think

Creating a beautiful office space in your home could cost you a lot of time money and space

There is no one to bitch with or at

Coffee and long lunch breaks may mean the difference between success and failure

Pjs are just fine…. there's no con here!
Okay so that was a bit of fun but…
To every upside there is a potential downside and at the end of the day it's down to you to create more positives than negatives from working from home.
Every single one of you reading this post will have different circumstances and different reasons for working from home and you will have to work around, what you have got. The most important factor in determining whether it is a success for you or not will be your WHY. If your WHY isn't big enough there's a good chance it won't work out for you.
Most home based businesses usually have a large amount of Internet work involved. In some cases you may need to hold stock ( this was one my rookie errors ) Moving my vintage retail shop to an online shop was not the greatest idea I ever had and it kind of took over my whole home. No room for my imagined wonderful desk space to work from. I took photos and uploaded them in between the often unorganised stock. Seriously it was like working in a huge disorganised warehouse.
Hmm back to the drawing board for me in terms of what a home based business should be. Let's keep this simple I thought, without knowing what Simple was actually going to be. I looked at opportunities with online franchises but seriously I wasn't going to commit that kind of money into the great unknown. I think they wanted £30,000 all in. Okay I could get a lesser franchise and more limited commissions for £9,000 but seriously !
Hmm KISS … keep it simple stupid was the thought that kept going through my mind as my search continued. One scam, then another and seriously I knew nothing other than running an online traditional business that sold a physical product.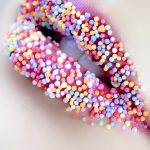 Then A Result
Out of left field, and I still cannot tell you where or how I came across it was Wealthy Affiliate and my training in Online businesses began. Affiliate marketing. I had honestly never had heard of it. But something felt right and the training I needed to create a hassle free online business was born.
Anyway back to my warts and all assessment of working from home.
Okay now I had no stock and was building a true online business. Being my own boss and being the architect of my own destiny.
Being your own boss comes with some responsibility. If you don't work you don't get paid but if you do then the rewards are awesome. Not having to have a traditional 9 to 5 suits me just fine. I am at most productive first thing in the morning and late at night. But that suits me and I have had to learn how to make use of my productive time.
You may be constrained by other family commitments. So you will need to create a schedule around those commitments. Maybe you have the kids out of the door and little to do between 9 and 3 and maybe after 7 you have free time other than placating your partner ! Maybe you have the Grand kids Monday's Wednesdays and Fridays, maybe you have no kid constraints but need to build this business around your traditional 9 to 5 until it replaces your full time income.
It doesn't really matter what your schedule is as long as you have one. I have made the mistake in the past of letting others capture my time, sometimes good stuff, sometimes not so good but because I work from home my time has been requested because it is seen as not so important. If I was working in a job, no one would have asked. We all know you can't just take time off work because we want to, right?
It's no different in your business but you have to learn to be assertive and be able to say No. if you want more on this read my post on getting organized at work
You also have to be self disciplined and learn how to focus on the job at hand. Those lovely long coffee and lunch breaks should be a reward, not a normal, everyday practise. Unless like me you can work from very early in the morning and again very late at night. I always put in an 8 hour day ( occasionally more and sometimes less ) but it will average itself out over the week.
Oh That Wonderful Office Space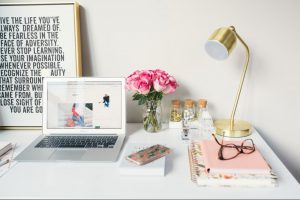 Having a lovely space to work in is an ideal for most of us. I have made several attempts to create the ideal working space and have spent money and time on creating that space, but you know what for the most part I'm happy working on my iPad on my sofa. Obviously there are times when I need my laptop ( not everything works so well on iPads ) Come on Apple… keep up…. pretty please. The ugly truth is when I started learning about affiliate marketing with Wealthy Affiliate, my laptop had died, I didn't own an iPad and all I had was my I phone to both learn and build my website.
If Your WHY is big enough it will not matter.
When you work from home it can be lovely. Doing what needs to be done when it needs to be done and no one annoying you with stupid questions or requests which you know are not your job, However it can be quite lonely, working alone. Who do you ask advice from? Who do you bounce ideas off.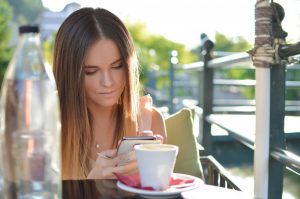 We all need a support network and thankfully I have found that online, through time. No website owner or blogger can work in isolation. It may take a little time but I am honoured to say I have been inspired and helped by many in my own field. A lot of these have come from joining Facebook Groups, interacting on Twitter and Instagram. The majority however have been through the Wealthy Affiliate community. Trust me if you have a question or query you can have an answer in minutes.
It is a true pay it forward community which you can find in Facebook Groups and other Social media but it may take a little longer to discover the right ones. You Can Take a look at my Fabulous Facebook Groups here
As for Pjs … well that's my prerogative unless I choose to work locally at business lunches etc. ( This is not necessary ) but I do like to do some local work for other website owners…. always have more than one stream of income.
Your legal responsibilities
As an affiliate marketer, different countries will request different information as to what your tax status is but this all becomes simple when applying to become an affiliate. I'm based in the U.K so they always want my N.I. Number for example. This is because you are a sole proprietor and are therefore responsible for filing your own earnings and expenses to the appropriate country of your residence. Simple maths. What you earned minus what it cost you to do business= profit. You are required to pay the appropriate tax at the end of the business year.
Always keep receipts for everything
On your website you need to be clear that you will earn a commission if anyone clicks on your links. There are several ways you can do this and while I have a published Affiliate disclosure ( vital for Amazon Associates ) I am always upfront on my posts. If you have had value and you click on my links, I will earn a small commission, it won't cost you more but it keeps me in business and busy helping you in your business.
You also need a privacy policy which explains how customers data is used. No panic, no one has one they wrote themselves. It's very basic and you can copy and paste mine if you want. Just make sure to change my details to yours. I think there's about 7 changes you need to make.
And that's about it in terms of legalities…. told you it wasn't too painful or complicated didn't I.
I hope you have found some use in learning what it is like to work from home. For some it's an ideal, for others, it just doesn't suit them. Each to their own.
If you would like to find out more about Affiliate Marketing or building a fit for purpose website please join me at Wealthy Affiliate. You can join for free and get the first 10 lessons for free. By the end of this you will have a website up and running and from there you can decide if it's for you or not.

Best decision, I ever made, despite not knowing how I found myself there in the first place… lol
With Grace and Gratitude
Karen