Where Can I Learn How To Build A Website? – The Easy And Right Way
If you are reading this then you are wanting to know where you can learn how to build a website. You may have a current bricks and mortar business and know that you need a website or maybe you have a business idea that needs a website to help it take off. There may be some of you that just want a personal website.
Whatever your reason you have come to the right place to get the best advice for building a website of any kind and in any niche or market.

Building a website is not as hard as it used to be. You can actually have one set up in the next ten minutes if you really want. However, it is wise to get some background information before making any decision. Here I'm going to give you a run down on the things you need to consider before deciding where best to learn how to build a website.
However If you are impatient, like me you can choose a sitename and get started right away.
Buy A Domain Name
To build a website you need a domain name. You probably have a name in mind. You may have already bought one. If you still need one then it is best to purchase one from where you are going to host your website.
Domain names in the main should cost you around $15 a year and can be purchased from many sites online. Or you can have a domain name on a platform which will cost you nothing. However, remember that most free domain sites will own your website and will make many restrictions on what you can and not do on it. They can also close it down without warning.
The only free domain I would consider is on the Wealthy Affiliate platform which is called siterubix.com So your website would be http://mydomainname.siterubix.com (www. Is now virtually redundant online today.) You can actually have 2 totally free domains within Wealthy Affiliate and they throw in 20 lessons to make sure you set your site up properly.

Get Hosting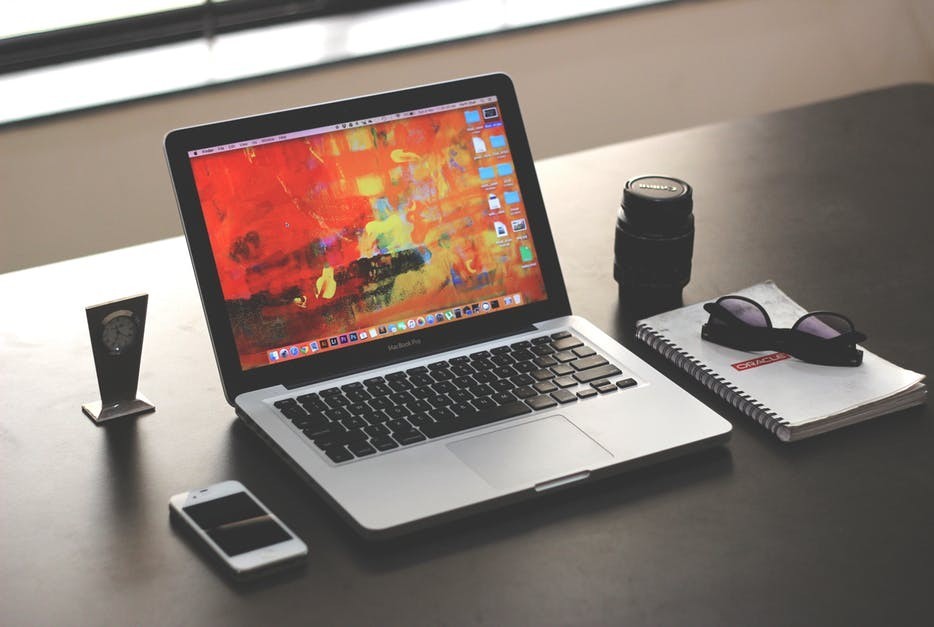 Hosting is the next thing you need to make a decision on. Where you host your site is dependant on what you are prepared to pay for hosting and all the features you need. You can get hosting for as little as $3 a month. However, for this price you get limited resources for your website. You will have a limited choice of themes and no SSL certificate which is vital if you intend to sell from your site. Without SSL your site will be seen as insecure. You can tell a site that has SSL because it will have the padlock icon and will be https:// rather than http://
If you want to take a look at some hosting options you can read my post on the best hosting sites by clicking here. You will see that one of the recommendations is Wealthy Affiliate and that is because they have virtually no downtime. This means your website is always available to be read. They have the best support team if you have any technical issues. I have managed to totally wipe this site out twice by applying a plugin that was not compatible with my site. They had it all resolved and back to normal within half an hour.
They also have the best speed records in the industry. We have all gone to a website that was slow to load. Sometimes it's the owners fault but usually it is the hosting companies fault.
Most hosting companies work with one particular building platform. All the ones I recommend in my post use WordPress. I will not recommend any other platform as they are not as user friendly and are very limited when it comes to designing your site. With WordPress you can design a totally individual and personal site that suits you and your customers or readers.
Where To Learn How To Build Your Website
Okay so I have given you a bit of background on things you need to consider when thinking about building a website but you want to learn how. I guess you realise that I am going to recommend Wealthy Affiliate as the place to learn how to build websites the right way. Not only is it a hosting platform but it is where you will get the most comprehensive training on building websites online today.

When I found Wealthy Affiliate I didn't have a clue. No really!! No clue whatsoever and now my aim is to help people how to build their own websites. Sure you can read lots of my posts on different subjects you need to know about like What is SEO or How to Install Google Analytics And Webmasters Tools. But you will probably be learning and trying to apply these things in the wrong order. You can also search online for different ideas and even come across sites that offer training.
I can promise you, that you will not get a more comprehensive step by step training in how to set your up and run your website anywhere other than in Wealthy Affiliate. I know the name doesn't exactly sound like a training program but there are over a million people who have built their own websites and earnt good money you following the Wealthy Affiliate training.
What Do You Get?
First off you get to try it out for free with no credit card required. You will be hard pushed to find this anywhere else. The owners Kyle and Carson who are very active and available within Wealthy Affiliate want people to see exactly what is on offer before making any commitment.
You can join for free and get the two free websites and 20 lessons that will see you have your website up and ready to go. If you already have a website and hosting that's okay you can still apply everything they teach you to that site. If you just own a domain then that's okay too, you can host it at Wealthy Affiliate and build it your way.

Below are the free lessons you will get. The first 10 are appropriate for building your website in any niche or market you choose. The second 10 are appropriate if you want to build a MMO (Make Money Online) site.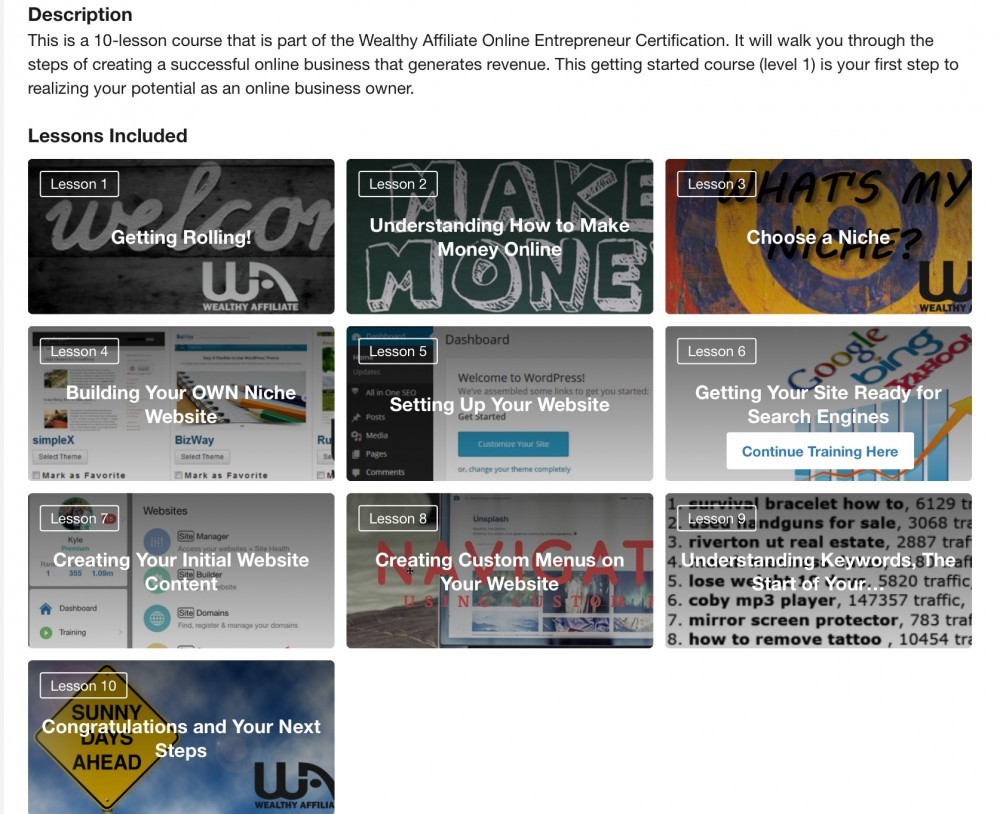 After finishing these lessons you can choose to leave it at that and continue to build your site. However, to really learn about Website building you may want to become a Premium Member. This will cost you $19 for your first month and $49 thereafter. There is also an option to pay yearly which makes the monthly cost $29.92 I spend more than that on coffee and chatting a month!

Before you run because of the cost, you need to know what you will get and how you will benefit from becoming a Premium member. Not only is this a brilliant step by step training program it also gives you full hosting and a whole community to lean on and ask for help. This may seem a little alien but it really works very well.
There are special trainings added by members constantly which are added extras to the main training program. There are some really accomplished people within the community and they choose to stay with Wealthy Affiliate. Some have been there from the beginning and that was 12 years ago!
Magistudios or Jay is a really accomplished website builder. His main job outside of WA is building sites for others. I guess he charges a lot but inside WA you have free access to him and his video trainings.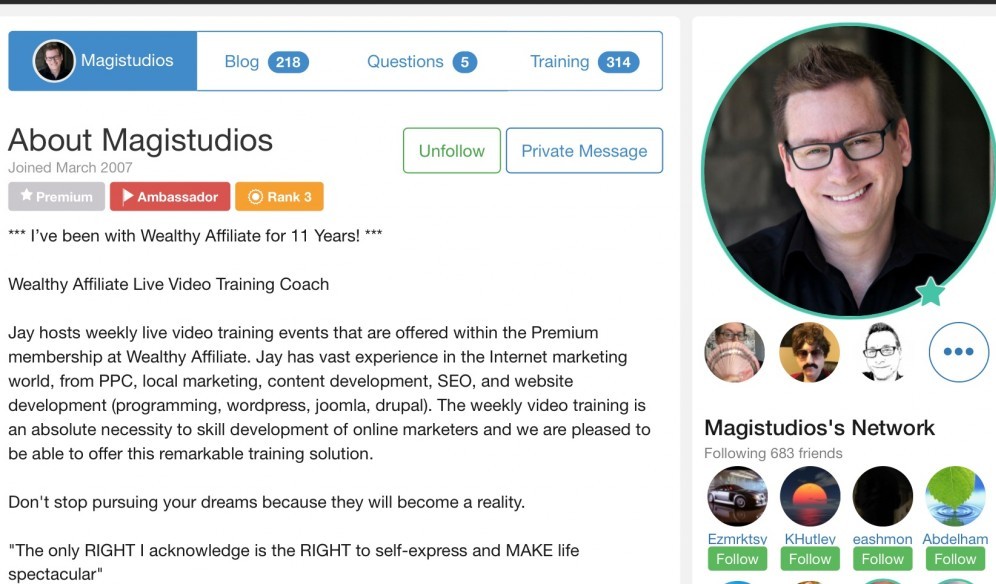 You also get access to a fabulous Keyword Search Tool that those outside of Wealthy Affiliate pay for because Keywords are vital to your websites success. You can read my post on Jaaxy by clicking here. Alongside this is Site content which is where I write all my posts. It checks my grammar and allows me to add images which are already optimised. Un optimised images are one of the main reasons for slow sites.
Final Thoughts
I could go on and on about the benefits of Wealthy Affiliate but you know what? Just like Kyle and Carson I want you to find out just how good Wealthy Affiliate is for learning how to build websites the right way. I want you to find out for free with no commitment or credit card required until you are sure. Even if it's not for you, you will still learn a great deal about building websites.
So why don't you just go ahead and take a chance just like I did and see what is waiting for you inside Wealthy Affiliate.

Just for even more confidence let me tell you that other than the Premium membership there are no other upsells or products or services you have to buy. Infact none are offered. And the community aspect is a totally spam free space so you will not be hassled to buy anything from anyone else either.
I look forward to working with you. If you have found this post useful please give it a share on your favourite Social Media Platform. Sharing is caring and I care about your success. If you have any comments or questions please leave them below and I will get back to you as soon as I can.
With Grace and Gratitude
Karen
Please note, though I guess you already know that this post contains affiliate links. If you click on one and then go on to make a purchase, I will earn a commission but it won't cost you any more.