Affiliate Marketing – How To Do It Properly For Beginners
Affiliate Marketing is my favourite way of making money from my websites. I have written about it a great deal recently and that is because Affiliate Marketing is the easiest way to make money online today. As I have traveled along the Affiliate Marketing road in my businesses I have made a lot of mistakes. These are mistakes that could have been avoided if from the beginning I had just stuck to the training available to me at Wealthy Affiliate and not gone off chasing shiny objects.
With this in mind I am going to talk to you about those mistakes and how you can avoid them and start to earn real money from Affiliate Marketing.
The Shiny Object Syndrome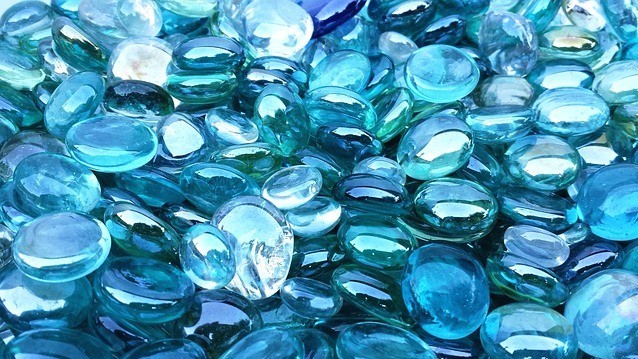 I might as well start with this one as it has been a mistake I have made several times. Maybe I was a Magpie in a former life!
Shiny Object Syndrome is a tendency to chase after, what seems to be the next awesome opportunity for making money online. Now I guess before I found Wealthy Affiliate I was more prone to this as I was looking for a way to make money online and I did not know what I was doing… at all !
There are thousands of different online programs and products out there, that claim that without any knowledge or prior experience that you can make a small fortune. You Can't. There are scammers who are really good at making good use of the weakness of newbies and often those who are desperate to make money to help them get you into their trap. I lost some money this way but thankfully not too much as I was lucky enough to come across Wealthy Affiliate very early on in my online search for untold riches.
However, it is so easy to keep falling into the shiny syndrome trap, again and again. As bloggers or website owners who are building our businesses, we will come across so many temptations to invest in different products and try our luck, just in case this is the one!
Thankfully Wealthy Affiliate has a community that shares what's good and what's not out there, as well as giving you the training to build a solid and honest business online. The more I followed the training the more I realised that making money online is not easy and won't happen overnight but it should not cost you a small fortune either. I can now spot a scam a mile away but that's not to say there are not some good products and services out there too. You can read my post on products and services I cannot live without by clicking here.
If you recognise the Shiny Object Syndrome in yourself. Stop. If you have found a program that is good and suits you then stick with it. Consistency is always the key to making money online. If after several months you realise that you are spending more than you are earning or you are no longer enjoying working on your business or worse still it's a scam after all, then move on.
We may not always get it right the first or even the second time but maybe it is a necessary learning experience we must go through, In order to find out what works for us. I urge you at this point, if you have not yet found your own niche within the online world to take a punt on the training at Wealthy Affiliate. It's free to join, no credit card required and you get 20 lessons for free. You can read my full review by clicking here.
Or Join Me Now
A Lack of Focus on Your Niche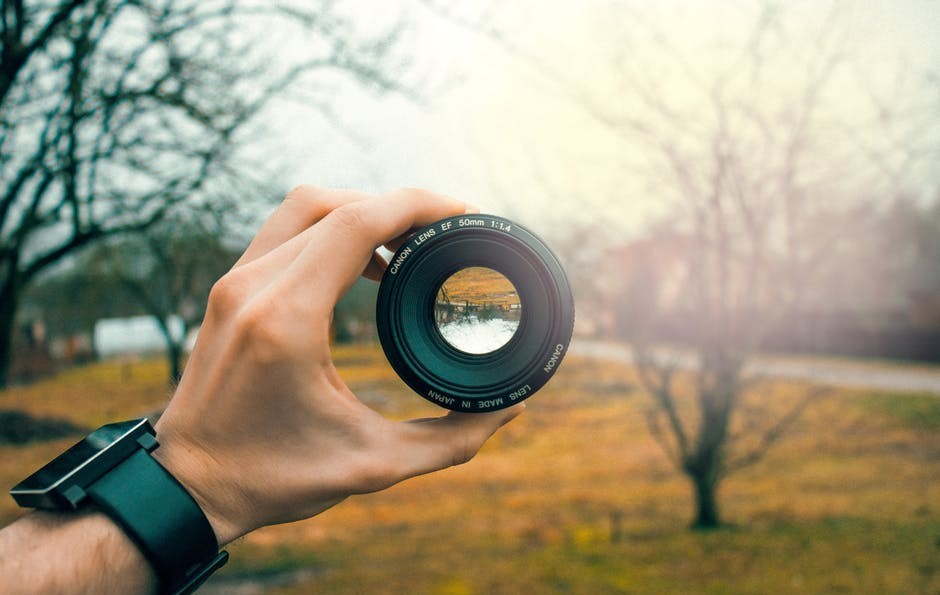 Once you have found your niche, life online and making money through Affiliate Marketing will become so much easier for you. Many new bloggers and website owners who are trying to make money often find it hard and this usually down to their choice of niche or the lack of one.
A niche is simply a topic which has a target audience. Your site should be aimed at helping them and will usually be the theme or topic of your site.
The 2 biggest mistakes I see are either:
That the niche is too broad

There's no target niche at all … think personal blogs about everything and anything that takes their fancy.
Many people claim themselves to be a "lifestyle bloggers" and their website is all about anything and everything. There are some that do it really well because they don't make the mistake of avoiding my next mistake. Having No Specific Audience In Mind. However, most do it very poorly. Let me define poorly better. They can be a nice read but are unlikely to make any real money, if any at all!
The "Lifestyle" Niche is way too broad and it is ultra competitive. A beginner, is going to find it very hard to stand out from the crowd. You need to niche down to something that may come under the lifestyle banner but is more specific like Fashion for curvey women or Fashion for the tall man! Two randomness thoughts as I was writing this, but should you need some help with choosing a Niche then go take a read of my post that may really help you.
When you don't have a focus for your website or blog and you are just randomly sharing your thoughts and experiences then it highly unlikely you will get regular readers and it will be hard to build up trust. Obviously there are some people who will seem to be an exception to this rule, but bet your bottom dollar that they have been blogging for years, probably before it even became a "Thing"
Remember people are generally looking online for an answer to a problem they have. Become the go to person for that problem or set of problems. Narrow your niche and you will have has less competition. Less competition means you are more likely to stand out and gain authority in your niche. Gain authority and you will make more money. Every niche has a target audience and every niche has affiliate products that you can promote.
No Specific Audience in Mind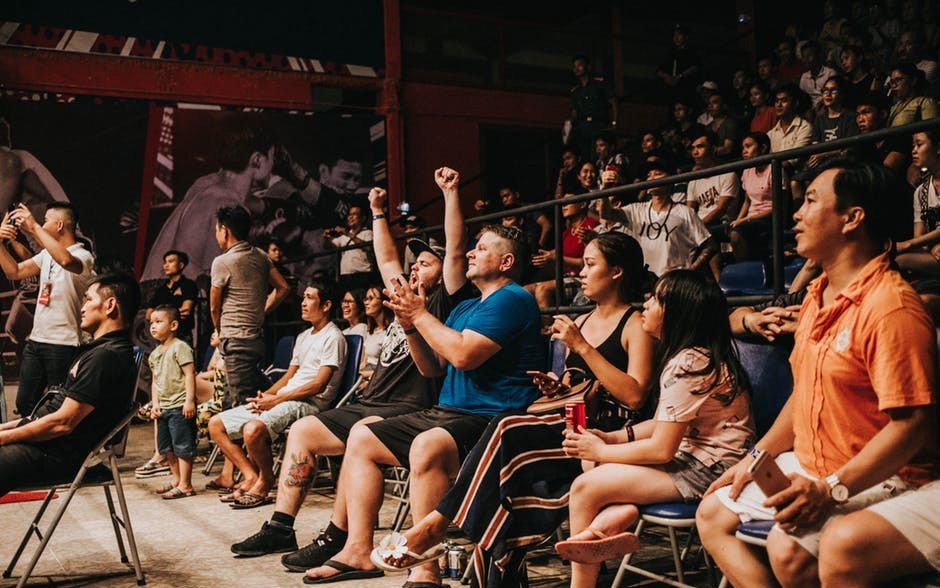 Having a clearly defined niche and target audience is paramount to your success. You will be creating content and lots of it and when you are writing you should be speaking to that audience. Not only should you be speaking to them you should be trying to help them with a problem or an issue they may have.
If you don't have a specific audience in mind you may easily go off at tangents and try to solve too many problems for too many people. This ends up being very unhelpful and messy and you will lose readers.
It often helps to create a gravatar of one particular person. How old are they? Where do they live? What is their marital status? Do they have children? What is their income bracket? What do they love and what do they hate? What would they change if they could? You could go on and on until you even have a name for them. You may not believe me but when writing it really helps to have this person in mind, then write as if you were speaking directly to them.
I have to go back to my sales background here:
Great sales people focus on discovering what the customer wants and needs. They are not so bothered in what you know about a subject or a product but they are interested in how that subject or product can benefit them or add value to their lives.
When writing I try to focus on "Us" or "We" as I too have been through your struggles. I try to write for "you" and leave "I" out of it as much as I can. You will be amazed at the response you get by just changing these few words in your sentences.
Whilst I will give you the facts I always make sure to highlight the benefits too.
You may need to research your target audience's needs and wants in order to create great content that meets their needs and wants. Always give them enough reason to read your content, to trust in you and then they will purchase from you.
Being "Salesy"
Not a real word but we all know what it means. People hate being sold to in the main. It is a mistake many beginners make, usually because they are in a rush to make money. A totally understandable mistake to make.
Some people carry on being Salesy for a very long time and wonder why they are not making the money they were told they would. An awful lot of Scam products and programs are very salesy. Enough said. If it sounds too good to be true it probably is.
Being too salesy, having too many promotional pitches and spamming affiliate links all over the place will usually end up with the exact opposite result to the one you what you want.
Try being HELPFUL instead. The truth that I have learned, is that the only way for you to earn any real and sustainable money online is by actually helping people, meeting their needs and solving their problems. This is the same for each and every niche out there.
Every reader is a potential customer, but only if you focus on building relationships with them and adding some value to their lives. I know this sounds like a long route to go to make money online but you will at some point realise it is the only way to go. So you might as well start now.
Having A Busy Website
How your website looks like is a personal thing but you should always keep your audience in mind when designing it. Many Affiliate Marketers think that they have to fit in money making ads all over their website, in order to maximise their chances of making money.
Unfortunately this can often have the opposite effect. I will be honest and say that my site is currently far from perfect. Maybe it never will be but it's a lot better than it was when I started!
The most common mistake is to fill up your website with lots of Ads within your content, sidebar, and even your footer. This can make your site look very trashy and spammy. It will also distract your reader's attention away from the your content. I used to have Google Adsense on my site but it was annoying me, so goodness knows how much it annoyed my readers!
If you want to use ads, and there is nothing wrong with that, put them in a suitable place with the just not too many. Make sure they are appropriate to your niche and something your readers may find interesting or useful.
Another thing we all do is put in too many opt-in forms and pop-ups. I've been on sites where the X to get rid of it was so hard to find I've had to leave the site because it was so big I couldn't read the content. I've also been on sites where when you get rid of one, another pops up within seconds. Now I know my pop ups are not perfect but they work, so for now they stay, but I used to have an elaborate pop up that really slowed my site down… not good.
Make sure your readers can easily navigate your site. Put links to other relatable posts in your content and make sure you have menus that point the reader to the subjects they are interested in. And finally don't forget to include simple Call-To-Actions to products you are promoting.
Just put yourself in your reader's shoes and anticipate what they may be thinking. This is probably the most important thing when designing your reader-friendly website, instead of a really annoying one.
Trying To Do Everything All At Once
When we are just getting started with affiliate marketing or any kind of new online business, it is totally normal for you to get overwhelmed and have information overload.
However trying to manage multiple websites, joining too many affiliate programs, learning and applying too many marketing strategies all at once will leave you burned out.
Of course it is tempting for beginners to "try their luck" by having several niche websites and participating in lots of affiliate programs. I did it! But it resulted In my accomplishing very little. I could have been one of those people who start losing hope and then giving up because they thought this thing doesn't work. Luckily I wasn't and I learnt my lesson.
In the beginning, just focus on just ONE website and ONE marketing strategy. SEO would be my advice. You can read all about SEO in my post by clicking here. Stick with it and only move on to the next thing when you have gotten the hang of it and seen some results.
Try starting with ONE affiliate program first too. The Amazon Affiliate Program is one of the most common ones people start with, depending on your niche. There are thousands of products you can promote from Amazon alone.
Being Cagey About Being An Affiliate
There are some people who can feel a little uncomfortable about selling and try and hide the fact that they are an affiliate for a product or service. They think others will think they are just trying to make money. I understand this mindset but it is not helpful and can actually be illegal !
Being transparent about your affiliate relationship will actually have a positive impact for both you and your customer. Remember they won't buy unless they have come to trust you anyway.
It is actually compulsory for you to disclose your affiliate relationship if you have affiliate links on your post or article. You will find mine at the bottom of my post and I also have Affiliate disclosures within my Privacy Policy. I think it's in my footer too… but it's been a long time since I set them all up.
Some affiliate programs like Amazon can legally refuse to pay you your commission if you don't disclose your affiliate relationship with them. I have a special one for them within my privacy policy. I'm taking no chances, thank you !
I believe your potential customers will be more likely to trust you and purchase things through your link if you are transparent about it. A girls gotta eat after all…… I actually purposely find affiliate links when purchasing things. I want Affiliate Marketers to earn money when they have taken the time and effort to help people by telling them about its benefits and not so good points where necessary.
Being an affiliate is nothing to be ashamed of. It is fast becoming the biggest marketing strategy for all of the large and small companies. After all you are doing is trying to help people by offering them valuable information in your particular niche. In fact, many people will want to pay you something if they are truly benefiting from your information.
No Patience, No Consistency And Unrealistic Expectations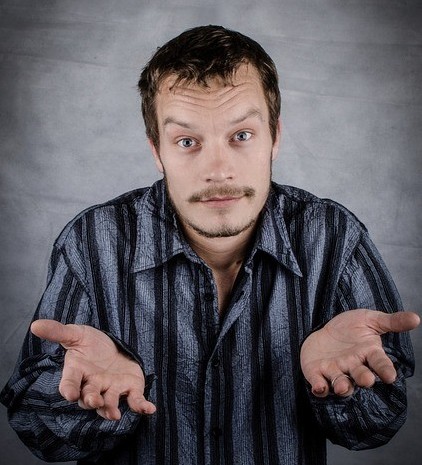 Affiliate Marketing is not a get rich quick scheme and successful Marketers do not have any special powers, tricks or Secret Sauce!
It actually really annoys me when I see Emails or Ads that tell you can Earn A Fortune With PreMade Websites And With No Experience. No wonder people have very unrealistic expectations of Affiliate Marketing.
Affiliate marketing is a serious business and needs to be treated as such. It will take up a lot of your time and you will need to apply consistent work before you will see any real result.
If you want a get rich scheme then go find those shiny objects that promise you riches beyond your wildest dreams. You know they are not for real but as a beginner you may well be blinded by Impatience. I know I was, once upon a time. I wanted results now and at times I became discouraged but at least I was not one of those who just quit and decided everything online was a scam. Wealthy Affiliate showed me a totally different approach to making money online through Affiliate Marketing.

It's understandable to get discouraged when you're not seeing any results in the beginning. I was guilty of that as well. But if you are not patient and are unwilling to put in consistent effort no matter what, you're definitely not going to succeed in Affiliate Marketing.
My advice is:
Take time to learn the knowledge & skills

Know that you will not be an overnight success.

It will take time for you to gain authority in your niche

It will take time and effort before people will trust you

Just give it some time and keep putting in consistent effort
It may not be easy but trust me the rewards will be worth it!
Having the right mindset will also serve you well. I often write about confidence and mindset. You might enjoy reading my post on the 7 Things Successful people do.
Commit yourself to learning and developing yourself in both your niche and in affiliate marketing. Please Ignore all the noises, the shiny objects, and any negative thoughts.
Final Thoughts: Just Be You
So many new Affiliate Marketers, Bloggers and Website Owners try to emulate someone else. Please Don't. Just Be You. Sometimes it can take a while to find your voice and the confidence to believe that being you is enough.
We all have our strengths and weaknesses. We all benefit if we are willing to help others there's no shame in asking for help either!
When you're writing content or helping others, be sincere, be real and BE YOURSELF. The more you help, the more you will gain. I learnt this very simple concept from the community within Wealthy Affiliate and through their training.
The purpose of this post was to point you in the direction of the right way to do Affiliate Marketing by showing you some of the pitfalls we make as beginners. If you are already guilty of any of these mistakes, don't be discouraged. Just join the gang! What is more important is that we learn from our mistakes and improve.
If you feel that you could do with some help and support then please consider joining me at Wealthy Affiliate. Free to join no credit card required so you have nothing to lose.

Whatever you decide I hope you have at least found this post useful. If you have, please share on your favourite social media platform. Sharing is caring, as they say !
If you have any questions or just want to make a comment on my thoughts then please leave a comment below and I will get back to you as soon as I can.
With Grace and Gratitude
Karen
As I'm sure you know by now, this post contains affiliate links which means that if you click on one and then make a purchase, I will be paid a commission, but it won't cost you any more.