11 Ways To Improve Your Online Presence
When you are running a business there are so many different elements to consider all at the same time. As an entrepreneur it is your job to balance every potential decision in your mind, weighing up the pros and cons. You are aware that one of the most impactful things you can do as a business owner is improve the way your company is represented online.
Your business cycle might be in a slump right now, so you are looking for some fresh and bright ways to make it more appealing to your audience. Whatever you are looking to improve, you can be almost certain to achieve this by boosting your online profiles.
Your online presence can say a lot about your business so make sure you are doing everything in your power to make it the best it can possibly be. From updating your website to improving the way you handle social media posts, you will find a method to suit you and your business.
Understanding the pros and cons of the online world in business will also help to catapult your company to greater heights. Instead of worrying and wondering how you can increase your sales and reach your goals, you can finally do something about it. Consider the 11 useful ideas below and you will soon see how your online presence can transform from basic to brilliant with a few simple tweaks.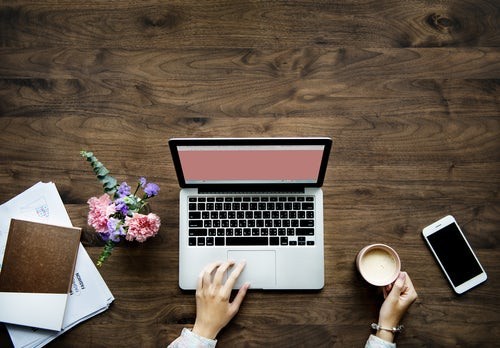 1. Step Up Your SEO Strategies
When you become an entrepreneur one of the first things you hear about when it comes to your online presence is the sacred SEO.
SEO involves a whole host of different techniques that allow your business to be seen online by your target demographic. If you're looking to improve your SEO, then you need a fresh and measurable approach to digital marketing.
Growing your business and increasing your online exposure will never be easy to do on your own, so you should consider seeking advice from a reputable agency.
Revolutionising your online business can be achieved by delivering effective marketing campaigns. As soon as you implement these tried and tested strategies you will soon see your business climbing up the search engine ranking. Until you can get to this point, your business won't be as well known and established as you might like it to be. You don't want your competition to be found before you, so consider all of your options to dominate your market in the digital age.
2. Check Your Website Wording
When someone clicks onto your website, you need everything to be abundantly clear from the get go. If they have to sit at their screen and try to decipher what you are trying to offer, you aren't going to hold their attention for very long or make an all important sale.
Go through all of the wording on your website with a fine tooth comb. This might involve cutting down unnecessary paragraphs so that the phrasing is more concise. It may also mean changing some of your wording in particular so that it is more appealing to your target audience. There are many ways in which you can make your website wording appeal to the right people, so use your creativity to really explore this.
3. Do Your Pages Make Sense?
When you look at your website, does everything flow in the correct order? You can sometimes grow quite accustomed to the way your website looks and feels because you designed it personally. Ask a friend or colleague to search for your site and take all of their feedback on board. They might find that the order of your pages are a bit clunky or it's unclear how to get to the checkout. You don't want any discrepancies when it comes to your website so try to make everything as clear as possible if you can. Once you have tweaked your web pages you will hopefully notice an improvement in your online sales.
4. Price Comparison Projects
You might not think other businesses matter when you're trying to improve your online presence, but in fact the opposite is true. When it comes to researching your competition, there is a whole lot of information you can gather from delving deep into their website. Make sure your prices are comparable, so that you aren't charging more than you need to for your product or services. This type of research will prove invaluable because you can justify every price point you choose to set without worrying about being beaten by the competition.
5. Be Savvy With Social Media
Your social media presence is arguably one of the most important elements of your online business presence right now. It's true that people flock to social media to gain reviews, ideas and opinions on certain businesses and yours will be no exception. Make sure your social media platforms are being used to your advantage so that you're not missing out on any traffic. Use hashtags, captions and images to carefully portray your brand ethos and get other people on board with your company. There are so many companies that are not using social media to the fullest, so don't be the one who is left behind.
6. Are You Consistent?
When it comes to social media, it is very important to be consistent when you're portraying your brand. If your Facebook page depicts one message, but your Instagram feed denotes another, then what are you telling your target audience? They want to be told exactly what you're all about so that they can make an informed decision as to whether they want to invest their money into your product or service. Think of a theme and stick with it; this will keep your message abundantly clear no matter what.
7. Write a Business Blog
If you're trying to improve your online presence there is nothing more effective than starting up a business blog. You can use this platform to talk openly, honestly and creatively about several different elements of your industry. You can gain more followers, receive feedback and most importantly boost your sales as a result. Your business blog will give your target demographic a deeper insight into what you're offering and how it can benefit them too.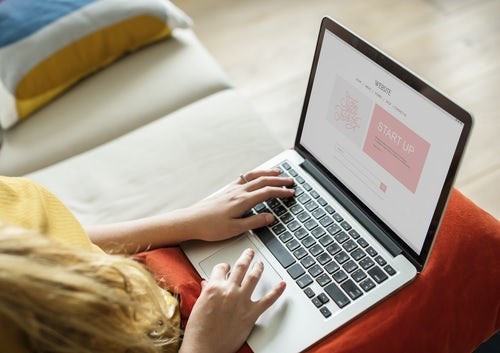 8. Images Are Important
If your website, blog or social media profile is all about words rather than images, then you need to reconsider your methods. Customers are always going to be more enticed by dynamic images, photographs, info graphics and videos, rather than long wordy paragraphs. Consider how you can get more images into your online presence and you will soon see a huge improvement in your traffic and sales.
9. Ask for Feedback
There are so many reasons why customer feedback is so important for your business, so make sure you're getting the most out of it. It can be very easy to stick with what you know and ignore what other people have to say, but you need to know what you're doing right and wrong. Gaining an insight into your customer's mindset will help to to keep on improving your business and online presence as much as possible. Not every business opens itself up to criticism, which means that there isn't always a way for them to improve over time. As long as you are open to any feedback that might fall in front of you, you can be sure that you are constantly improving.
10. Loading Time Trials
One of the most important things to remember when you're updating your online presence, is the importance of speed. If your website has slow loading times, your target client is going to click away in around five seconds flat. Use online tools to check the speed of your website so that you can be sure it's running optimally. Make your images smaller or your text more concise, if you're finding slow loading times to be a common occurrence.
11. Be Persistent
When it comes to having a killer online presence this isn't going to happen overnight, unfortunately. You need to be dedicated to the cause so that your target audience are getting exactly what they what out of your business.
Tailoring keywords, hiring an external agency or simply trying out the loading time trials will help you to decipher whether your website is fit for purpose. Don't give up on creating a wonderful site that depicts your business ethos perfectly; there will be a way for you to achieve greater things, you just have to be patient and persistent.
How I Make A Living Online


I make my living online, through affiliate marketing and I have learnt everything I needed to know about building such a business through Wealthy Affiliate.
Wealthy Affiliate is a comprehensive training platform for anyone wanting to either start an online business or build upon an existing one.
If you want to check it out for free with no credit card required click on the link below.

Final Thoughts


Keeping a business up and running is hard enough in itself, but when you throw in the minefield that is the internet in the mix too, there is a lot to be done. Stay focused on your business goals and the rest will follow suit. You don't have to be a multi-million dollar company to find success online. Even as a small business you can get to where you want to be as long as you implement the correct techniques. So be a savvy entrepreneur and grow your online presence right now; the results will truly speak for themselves.
If you have found this post useful then please do me a favour and give it a share on your favourite social media platform. Sharing is Caring.
As ever if you have any questions or want to share your own thoughts or experiences, please leave a comment below and I will get back to you as soon as I can.
With Grace and Gratitude
Karen
Please be aware that this post may contain affiliate links which means that if you click on one and then make a purchase, I will earn a commission but it will not cost you any more.