Best Stock Photo Websites
Whether you own a blog or a website you know that images are vital to your site. You need a logo or brand, images in your posts and images for your Social media posts. All of that adds up to a whole lot of images and we don't want mediocre or dull ones either, because it is the images bring your site alive.
In case, you didn't know you cannot just go ahead and use any photo you find on the Internet. There are copyrights on people's photographs even if you can find them easily on the internet. You don't want a law suit against you so be safe and ensure that there are no copyright or license restrictions on them. You need to determine they are CC0 which means, Create Commons Zero Sites and are free to use in any way you like.
In this post I am going to tell you about the Best Stock Photo Websites that I have found and used and all have license free photographs that you can use too. Please be aware though that not all the photographs on these sites are free though you can buy a license to use them. It is fairly obvious which are free as they are watermarked if you need to buy a license. It is so much safer to use these sites than to see a picture on someone else's blog, save it and then discover they bought a license and you haven't.
1.4 million free photos by their team of creative entrepreneurs. This is one of my favourite sites for finding appropriate photos for my site.
Another great site with lots of creative photography for free. You do not have to attribute it to the photographer but it is encouraged. Personally I think it is only fair as they have fabulous photos for free.
Again fabulous photos that fit any theme or niche you may have. They do also promote shutterstock photos which are paid versions of the photos. This means they are affiliates of shutterstock who have the biggest collection of photos but a paid license is required.
This is a relatively new site to me but I have founds lots of photos that I can use on my site. In my opinion these have photos that are right on trend ( well my trend any way )
Awesome photographs and lots for free but they also have monthly paid membership starting at $10 a month
Lots of free photos to download and if you are happy to give them your email you get 10 new photos emailed to you every month. Obviously I was happy to give them my email address.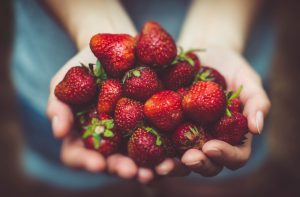 Now You may want something a little more fancy than the photos you will find on these sites although I have found fabulous photos to use. Flat lay photographs are all the rage right now and there are a few you can find on the above sites, but not many. You may also want to brand your site with a certain type or colour of photographs. The best sites for these are:
Awesome photos but none are free. They offer A $9.99 a month subscription which gives you access to all of their photos.
Now these are quite expensive at $99 a month for 10 downloads a month but the choice of photos is out of this world. They have their photos segmented into categories and there is nothing you wouldn't want on your website. 10 photos might not be enough depending on how often you publish so for $149 a month you get 20 downloads.
This is the most famous and comprehensive collection of photographs on the internet. Lots of the other sites I have talked about have links to this main database and are therefore affiliates of them. They have lots of pricing plans starting at $19 a month for 10 downloads but they also have videos and much more. This is the professionals favourite site for every thing you could possibly need for your website or blog.
If you give them your email address they will send you free photos every months or you can have membership to get free access for $29 a month.

There is also another way of getting images for your site and that is through Platforms like Canva or Picmonkey. Both have free images you can use and whilst they may have captions already on them with a little bit of know how you can alter the images to how you want them.
Canva is my favourite platform to use. It's totally free and gives you templates for all of the Social media platforms. I tend to use my free photos from other sites, upload them and then add the text I want.
Picmonkey gives you a free trial but then costs £6.49 a month. I don't know what this is in dollars but it's the only site that recognises that I am from the U.K and charges me in pounds not dollars.
I hope this list gives you some great places to find photos that fit your niche. I use stock photos within my post to highlight the points I am making and I use stock photos that I have altered some way in Canva to create my social media posts.
Signing up to some of them will give you a wider variety but you can do it all for free if you put in the effort to find the right photos and alter them in Canva to make them your own.
As I host my websites with Wealthy Affiliate one of the perks is their platform called site content which gives me direct access to all the free photos from all of the main sites which are pre optimised and I can upload any other photos I may want to use, like my free monthly ones, and it optimises those for me too. So I never have to worry about slow load times due to my images. If you want to find out more about Wealthy Affiliate which is free to join you can read my review by clicking here.
If you have any questions or advice please leave a comment below and I will get back to you as soon as I can.
With Grace and Gratitude
Karen