How To Learn Affiliate Marketing For Beginners
Affiliate Marketing is an awesome way to make money from your blogs or websites. For beginners it can be a little confusing at first, not least because of the vast amount of affiliate marketing products you can promote.
In this post I am going to show you how Affiliate marketing works, how to learn affiliate marketing with the best training platform and how to decide which products are best for you.
How Affiliate Marketing Works.
The process is in fact very simple. You apply to affiliate Programs you want to promote. Once accepted you will at the very least get an affiliate link that you use when promoting the product or service. You may also get access to banners or the ability to showcase a series of products.
It is then your job to promote that product or service. You can write a blog post about the product or service and include your affiliate link in several ways. Simply attaching it to words within your post, creating a call to action button that includes your link or posting banners in your post or even in your sidebar. This is called Content marketing and does mean you need to have a blog or website.
You could also promote the product through email marketing, if you have a list or just through your social media sites.
Once someone clicks on any of your links, wherever you have put them and then buys, you are paid a commission. It is a very simple process.
How to learn Affiliate Marketing For Beginners
Whilst it is a simple process there are many nuances and best practices that need to be learnt in order to be successful and earn a decent income.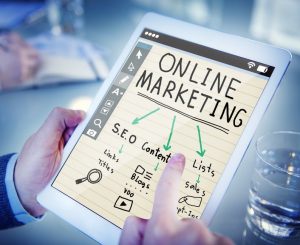 The best way to learn is to go through a course which takes you step by step in creating the best affiliate marketing campaigns. You will find many on the internet at different prices but not all courses are created equal.
The one I will recommend first is where I learnt about affiliate marketing, and much more besides. That is a hosting and training platform called Wealthy Affiliate. It gave me a thorough understanding of building my blog properly and getting it Affiliate Marketing ready. It has all the tools I need in one platform at one monthly cost $49 or $29 if you pay yearly. The good news is you can join for free with no credit card required and you get access to 20 lessons for free and two free websites if you want them. There is no pressure to continue if you don't want to but most who do the free course see the value in the platform. You can read a full review of Wealthy Affiliate by clicking here.
If money is so tight that a monthly fee is not possible then I recommend The Complete Digital Marketing Course. This is a 12 in one course that takes you through the whole process of starting a website and through SEO, social media and email marketing and Google analytics.
What Will You Learn?
Grow your own business from scratch

Make better decisions on how to market your business

Upgrade your digital marketing skills for a new job or career change

Earn good money for digital marketing jobs on freelance sites
You get 20 hours of online videos 8 articles and full time access. The price is $199.00 but at the time of writing you can get this for $11.99
What Should You Promote?
There are services, digital Products or physical products as your choices but choosing which can be hard. Many beginner Affiliate Marketers are left scratching their heads over a vast choice of things to promote which all look so good.
If you have doubts and questions then this is a good sign. It means that you are actually thinking about it instead of making hasty decisions which could be costly. The truth is that time and money are limited resources.
As a beginner you probably will not have much of either to begin with. You need to choose the best possible product or service for you to maximize your profits.
How Do You Know Which Is Right For You?
To make the decision, we need to examine the pros and cons of services, digital and physical products. Once we analyse them, you should be able to make your decision.
Please note that there is nothing stopping you from choosing to promote a mix of all three. The smart affiliate marketer will try promoting a mix of products and see which works best for them and then go all out for it when they know what's working. This pros and cons list should give you a heads up when making your decision.
Digital Products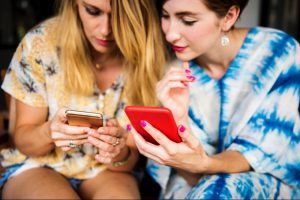 These are information related products that can be found online. They could be eBooks, videos or audios.
Some of the most popular digital marketplaces are ClickBank, Tradebit and JVZoo.
The Pros
It is very easy to set up an affiliate account and start your promotional efforts.
The customers will receive the products immediately.
The best part about digital products is the high commission rates. As there is no shipping involved, the product creator has less cost and is therefore able to offer commission percentages of 50% to 75%.
The Cons
There is a high refund rate. There are many freebie seekers who have no issues about purchasing and downloading the product only to ask for a refund a short time later.
Some digital product owners can be unreliable and may disappear or take their sales page offline at any moment.
Digital products do not easily convert readers into buyers. You will need to build a list and a relationship with that list so trust is built.
You may have to repeat the offer to your list at intervals and then over time they may be persuaded to buy.
It is a longer process than with other products.
Physical Products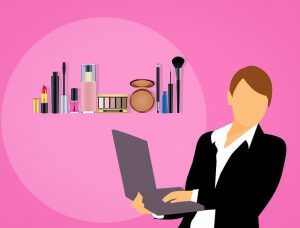 These are the kind of products that you can buy at Amazon or any other retailer.
The Pros
People are much more ready to purchase actual products as they are tangible and in general, seem more reputable than digital products.
There Is more variety with physical products
The refunds or returns are much lower because of the hassle of sending the item back, etc. Most people are too lazy to go through the process. I know I am.
Unlike digital products with a fixed price and fixed commission which is generally low, the commission you can earn from promoting a physical product will vary. If you promote a more expensive product in the marketplace, you will get more commission.
The Cons
They have lower commission percentages (usually 5% to 10%).
It is more difficult to promote these products without a website, though not impossible.
It generally takes longer to receive payment from the vendors.
Services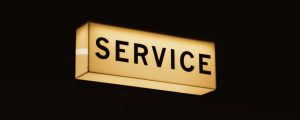 These are things like hosting, autoresponders or things that other website owners or bloggers use to run their sites.
The Pros
You probably use them yourself so you can review them really well in a blog post.
People who are thinking about using a service will generally search for reviews before purchasing and decide after reading a review.
The Cons
There is a lot of competition with other people recommending the same services.
You really do need a blog or website to do well with promoting services.
Some service providers are fairly choosy who they allow to be an affiliate. You may need to be fairly established first. In the beginning I was turned down several times.
In Conclusion
At the end of the day, you will need to decide what is best for you and suits your needs. As long as you have the fundamentals in place such as pre-selling skills, building a list, basic website setup, etc. you will do  well with any type of product.
Remember It takes just as much effort to promote a high paying product than a low paying one.  And that's my best advice for making money online.
If you have found this post useful, please give it a share on your favourite social media platform. Sharing is caring !
If you have any questions please leave your comments below and I will get back to you as soon as I can.
With Grace and Gratitude
Karen