Legendary Marketer – Scam or Legit?
Here is my Legendary Marketer Review so you can decide for yourself Scam or Legit?
I am certain that you arrived here because you have been tempted by Legendary Marketer in some way and now want to know if it is worth your time and money.
Well, you have my support for actually doing your research before joining it. Online research is always the best way to find a legitimate way to make money online.
What Is Legendary Marketer?
Legendary Marketer is a company started by David Sharpe and it offers us a high ticket marketing program. The training program from my point of view is definitely legit but it does contain a lot of up-sells. Also, the program has created some controversy as the program does focus very much, on us reselling their membership and training.
The objective of my review is to provide you with an honest view of their offerings, so you can make a wise buying decision. I am in no way connected to Legendary Marketer or David Sharpe.
Legendary Marketer Review
Product: Legendary Marketer
Product Type: Affiliate Marketing Program
Founder: David Sharpe
Price: $30 a month + Upsells costing up to $30,000
Rating: 5/10
Recommended: Not really and definitely not for a beginner and then only, if you have serious money to invest.
What is Legendary Marketer
Legendary Marketer is an education platform to help any aspiring entrepreneurs, bloggers and affiliate marketers to learn all about marketing.
This program is designed to help people to thrive in the affiliate marketing business, digital product business, and the online consulting business.
What worries me is that David Sharpe is also one of the co-founders of Empower Network but he left the company before that company went bankrupt…. hmmm!
Empower Network earned a really bad reputation and seems to have taken advantage of an endless stream of people. A lot of people invested in it and many lost everything! So, it may be wise to be a tad sceptical about this new program David has to offer.
How Does Legendary Marketer Work
Legendary Marketer works on the idea that franchise businesses, have a higher success rate, compared to traditional business startups.
So, with Legendary Marketer, instead of trying to reinvent the wheel and trying to figure things out on your own, you can make use of the "franchise" he provides with the program.
Basically, David already has a proven sales funnel. Which I guess he uses to great effect. So, the only thing you will need to do is to leverage on it and then start to make money online.
Sounds good but this means that the only real product in Legendary Marketer is its training. All of their training is designed to teach you how to promote their membership to other people. Nothing wrong with that and definitely legit.
You will be reselling memberships to make an affiliate commission. Again absolutely nothing wrong with that principle.
Legendary Marketer Product Upsells
As I mentioned above, Legendary Marketer has tons of upsells to tempt you with. And to potentially confuse you.
Here are all of the products they have and their prices.
Price of Products and Upsells:
Legendary Marketer Club $30/month
Traffic Rolodex $47 one time
Invisible Influencer $997 one time
Legendary Builder Masterclass $2,500 one time
Legendary Leader Masterclass $5,000 one time
Legendary Marketer Mastermind $8,000 one time
Legendary Entrepreneur Mastermind $12,000 one time
Legendary Lifestyle Experience $30,000 one time
The commission rate for affiliates who promote this is around 40%. Which is actually pretty good. This means if someone purchases the Legendary Lifestyle Experience via your affiliate link, the commission you can get is $12,000 lump sum. However, you have to have bought the product to sell it at that commission rate.
What You Will Learn:
Legendary Marketer Club ($30/month)
Facebook Ads
Lead Generation
YouTube Advertising
Facebook Fan Page Formula
Instagram marketing
And there is a weekly webinar teaching you various online marketing topics.
Traffic Rolodex ($47 one-time)
How to drive traffic to your landing page using paid traffic.
Invisible Influencer ($997 one-time)
How to get traffic, leads, and sales via Facebook and Instagram.
Legendary Builder Masterclass ($2,500 one-time)
You will learn 4 different online money making processes:
The Attraction Code
Learn the Art of Storytelling
Master of Enrollment
High Converting Presentations
Legendary Leader Masterclass ($5,000 one-time)
How to build and perfect your brand
How to become a leader in your marketplace
How to win and dominate the marketplace
Exclusive training from successful leaders in multiple industries to help you to grow your business
Legendary Marketer Mastermind ($8,000 one-time)
You get a ticket to attend a 3-day live mastermind event. U.S based.
You will learn traffic, lead generation and conversion strategies from some of the world's top online marketers
Legendary Entrepreneur Mastermind ($12,000 one-time)
You can attend a 3-day mastermind event to learn about growth and how to create and protect your wealth and also to become the very best version of yourself. It is promoted as a combination of health, wealth and wisdom hacks.
Legendary Lifestyle Experience ($30,000 one-time)
You get to attend a live event outside of the USA. You will then have the chance to network with other members and to learn from one another. In addition to that, you will be eligible for 1 year access to David Sharpe's Personal coaching group
How much does Legendary Marketer actually cost? $58k!
In my humble opinion, these up-sells are really NOT worth it. You can get all of this information and training at a fraction of the cost with Wealthy Affiliate or even by just doing online research. Obviously you are not getting the 3 day events this way but do you really need to do them to make money online? No
$12,000? That, to me is an insane price tag, especially if you are a beginner in any of the industries it is aimed at. If you are a new blogger, affiliate marketer or online consultant then there are much cheaper and simpler ways to learn how to make money online.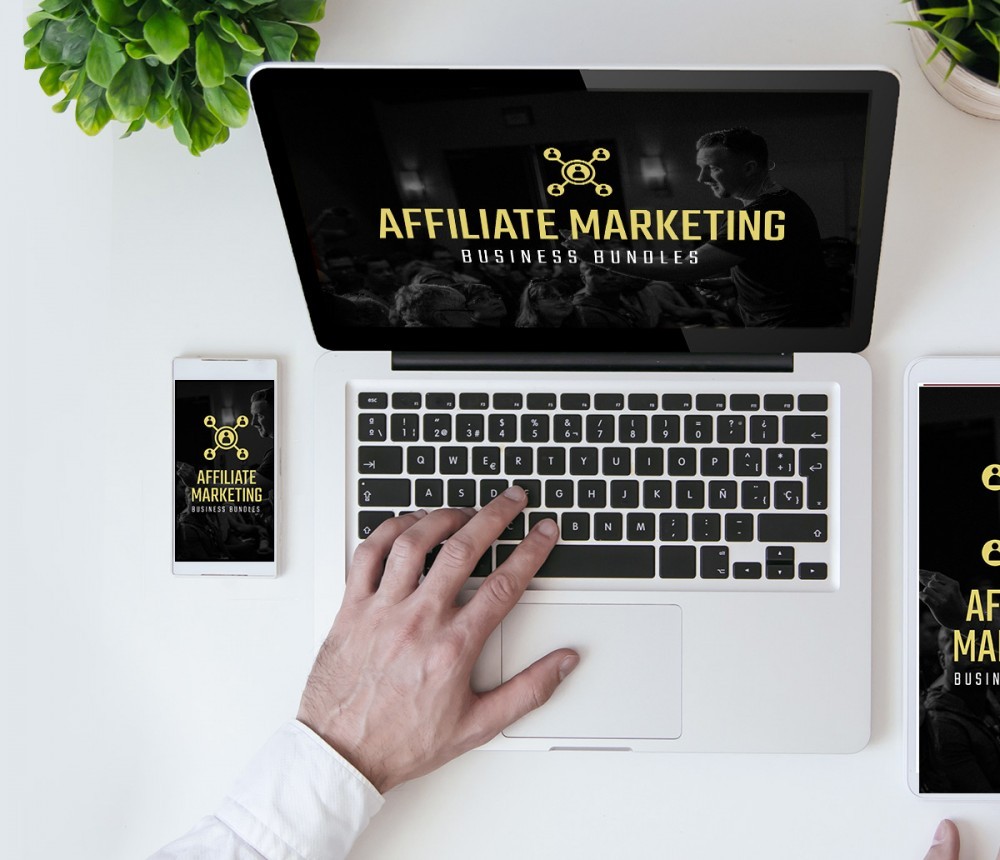 Legendary Marketer Compensation Plan
In order to earn any commissions:
You need to purchase it yourself or you need to sell 3 units of the product which passes your commission up. As you will not have any access to the product I imagine that this could be quite the challenge.
The commission rates on offer are:
Legendary Marketers Club: You earn 60% That is $18 per month in residual income.

Traffic Rolodex: You earn 60% That is $28 one time.

Invisible Influencer: You earn 40% That is $400 one time.

Legendary Builder Masterclass: You earn 40% That is $1,000 one time.

Legendary Leader Masterclass: You earn 40% That is $2,000 one time.

Legendary Marketer Mastermind: You earn 40% That is $3,200 one time.

Legendary Entrepreneur Mastermind: You earn 40% That is $4,800 one time.

Legendary Lifestyle Experience: You earn 40% That is $12,000 one time.
The Pros
Coaching
You are assigned a coach immediately after you join. Their job will be to give you guidance and to point you in the right direction. They should give you the confidence to do what you need to do to succeed.
High Affiliate Commissions
Legendary Marketer Affiliates are able to quickly scale their income by promoting these high-ticket affiliate products. If you consider their product, Legendary Lifestyle Experience; At the price of $30,000 and the commission from promoting it being $12,000, then you can see that making good money is possible. But please remember that even though the commissions are high, you will need to pay a high price first before you can start promoting it.
Value For Money ( But Not The Upsells)
If you pay $30 per month to join the Legendary Marketer Club, you will be able to access a whole heap of useful training content. Their comprehensive training covers many things such as Facebook marketing, YouTube marketing, lead generation, Instagram marketing, and more. In my opinion their upsells are priced way too high and you do risk losing it.
30-Day Money Back Guarantee
You are able to try their training program for the first 30 days risk-free. But remember, this is only for their subscription based training within the Legendary Marketers Club.
Not MLM
They pay out basic commissions to their affiliates and there is no complicated tier compensation like MLM or Network Marketing programs. They do not have a pyramid structure, so it is not a pyramid scheme. Note that I actually don't have a problem with these business structures but I know many people do.
The Cons
It's Very, Very, Expensive
We all want to learn how to make money online but most of us do not have thousands of dollars to begin with. I certainly didn't. Now don't get me wrong, I do believe that it is good to invest some money into any business. We need to get the right knowledge to help us to succeed but, I also believe that it is better to start with a basic course first instead of jumping right into any high-ticket program like this.
The Legendary Marketer program and upsells are just way too expensive for a beginner. There is a much cheaper alternative to make money via affiliate marketing which is Wealthy Affiliate.
Too Much Focus On Paid Traffic
Besides your investment in the program, there is an additional cost you will need to take into account, and that is the paid traffic cost or PPC (pay per click)
Their main focus is on paid traffic methods. I am not against paid traffic. It is much faster than any free traffic you can get, but in order to be successful with paid traffic, you must be willing to spend hundreds, if not thousands, to test, to gain experience, and then to be able to profit from it.
In addition to that, you might face some issues even trying to promote make money online (MMO) products like Legendary Marketer on Facebook. Facebook is very strict on MMO products as there are too many scams around and the chances are that your ads might get disapproved. Sometimes it's difficult to get any ad passed if you don't know the Facebook rules.
Business Model Focus, On Reselling The Program
Although the Legendary Marketer could potentially, help you to build your own successful business online, the majority of their content focuses on getting you to promote their own products and upsells.
I would prefer a program like Wealthy Affiliate which teaches you how to become a successful affiliate marketer, but in any niche you happen to be passionate about.
You Have To Pay For The Opportunity
The way they are set up means that to earn more commission, you will have to purchase all of their products first to be qualified to promote them. Since they are mainly teaching you on how to make a commission promoting their program, I don't really see why they don't open up all of the earning opportunities to all of their students and affiliates.
I know why really. They do it so you have to invest $58k That's a huge amount for David Sharpe even after he has paid out the commissions.
You could potentially end up buying too many upsells and then not be able to sell the higher end program. Or, what if you buy into the higher program and then the business is shut down? You are going to lose a lot of money. This happened to MOBE and Digital Altitude where thousands of people suffered massive losses.
Low Income Potential
The potential commission which is up to thousands per conversion will be super appealing because it buys into our greed. However, that is not the norm for the majority of affiliates.
Even the Income Disclaimer released by Legendary Marketer says that the projected annual income is only $500 – $2000 That is not really insufficient to cover any of our living expenses.
Is Legendary Marketer A Scam?
No, I do not think Legendary Marketer is a scam. It is a legitimate educational platform helping people to build an online business. And, yes, it is possible to make money with their affiliate program.
However, you do have to be really careful with high ticket programs like this. Just because it is legit now does not mean it will not be shut down in the future.
Legendary Marketer is very similar to MOBE and Digital Altitude.
Both MOBE and Digital Altitude offered an online training program and the promise to help people to make money online.
Like Legendary Marketer, they offered entry programs and then offered a lot of extremely high ticket upsells in their funnel. And then, The FTC came in and shut them down without further notice….. ouch!
The majority of their members or affiliates did not earn a decent income level in the first place, and now it is much worse because they cannot even promote the program to others to recoup theirs loses.
A Better Way To Start Making Money Online
I will not call Legendary Marketer a scam but it would be something which I would personally avoid and advise you do too unless you have the money and at least some idea of marketing online.
Not only are the program and upsells overpriced, but there is also too much focus on teaching the members to promote the Legendary Marketers products. Know that you too will have to become a coach to help those who join because of you.
If you want to learn how to build a successful business in other niches, this is definitely not for you. Your income will be too much dependent on promoting the Legendary Marketer's product line too. So if you're hoping to learn a business where you can make money promoting other things, there's an alternative for you.
Wealthy Affiliate is my #1 recommendation for beginners to learn about affiliate marketing.
Wealthy Affiliate focuses on teaching you how to build a real online business in any niche you are passionate about. It shows you how to become a successful affiliate marketer and provides you with every tool you need to succeed for a low monthly cost of $29 if you are prepared to pay yearly.
With their training and process, you do not need to recruit any people as downline or even sell others into the program to make money online.
In addition to that, you will be adding value to other people's lives while earning passive income from affiliate marketing. It is ethical, fulfilling, and can really help you to achieve a long run of success.
How I Make A Living Online
I make my living online, through Affiliate marketing and I have learnt everything I needed to know about building such a business through Wealthy Affiliate.
Wealthy Affiliate is a comprehensive training platform for anyone wanting to either start an online business or build upon an existing one.
If you want to check it out for free with no credit card required click on the link below.

Final Thoughts
Hopefully, I have given you enough information to make a decision as to whether Legendary Marketer is a Scam or Legit. Further more I hope that you at least now know what Legendary Marketer is and whether it's for you or not
If you have found this post useful then please do me a favour and give it a share on your favourite social media platform. Sharing is Caring.
As ever if you have any questions or want to share your own thoughts or experiences, please leave a comment below and I will get back to you as soon as I can.
With Grace and Gratitude
Karen
Please be aware that this post may contain affiliate links which means that if you click on one and then make a purchase, I will earn a commission but it will not cost you any more.
I hope that you have found this article helpful, and will use this advice to make sure that your business has everything it needs to succeed.