Social Media, For Marketing Blogs – When You Have No Time
All Blogs and Websites need to be marketed on social media, especially when they are relatively new. You cannot rely on organic traffic from the search engines until you become established. Google will take note of the traffic you get from the social media platforms and then reward you with organic traffic.
Running a blog or website takes time and if you are working full time too, there will be little spare time for marketing on social media. I get that, as I was in that position too. No way did I have time to build a social media following on all of the main social media platforms and write content for my blog and build it into a business too. Some of you may also feel uneasy promoting yourself on social media too.
If this is you, then, Why not let others do the work for you? I don't mean pay someone, though a Virtual Assistant is an option if you can afford it. There are some brilliant people who advertise on Fiverr. I have used their services several times but in the beginning there was no spare cash.

Simple strategies that will make your blog as social media friendly as possible.
No matter where you are in your blogging journey, there are some things that you can put into place right away that will help your blog or website to grow. These simple things will only take a few minutes to set up, and then you won't have to worry about them again. The potential for traffic growth when you put these into place is awesome.
Set Up Your Social Networks
You have probably already set up your Facebook page, Twitter, Instagram, Google + and Pinterest accounts. If so then brilliant.
If you haven't, please go ahead and secure as many platforms in your own name or blog name as possible. The big ones mentioned above are a must, even if you don't have time to post anything on them right now. You will have time later and you do not want to suddenly find your name has been taken.
If your blog name has already been taken try to pick something close and stay as consistent as you can across all the social platforms. Buildingwebsitesfordummies is too long so I chose Withgraceandgratitude as it is how I sign off at the end of all my posts. You could say this is how I brand myself. Though I didn't get in early enough when I started this website so my brand is not as cohesive as I would like.
Learn from my mistakes. If you are still deciding on the name for your blog. Do some research first.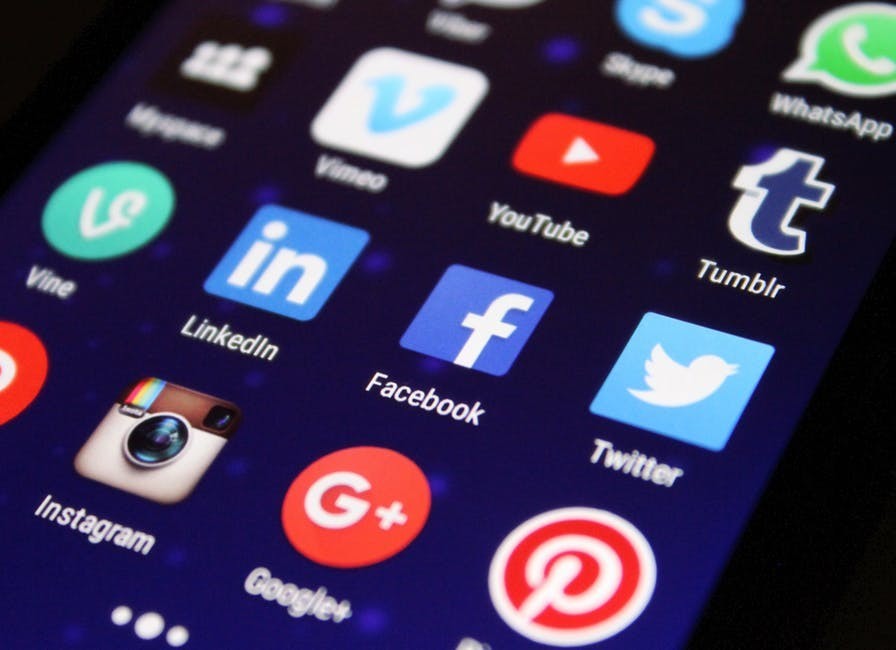 Add Follow Buttons To Your Website Or Blog
Be sure to include social icons somewhere on every page of your site directing people to your different social networks. That way, wherever your audience hangs out they will be able to stay up to date with your news and posts. Getting a social media following is a must, so make it easy for your readers to follow you. I personally use some extra plugins to help with this like Instagram Feed as well as using my themes social media settings. You can find lots of social media plugins you can use. However please remember to check it is compatible and tested on your version of WordPress.
Make Your Posts As Shareable As Possible
This is where I see a lot of bloggers and website owners make a lot of mistakes. They think they have to be the one promoting their content on social media but the truth is, most content will go viral from other people sharing it.
How do you get other people to share your content for you? Make it easy for them, and then ask them to share your content.
Do not leave things to chance and do not be afraid to ask people to share your content. You have spent a lot of time creating it. Don't be shy and unassuming. Ask them to share your post on their favourite social media platform.
Obviously I'm hoping you will share this post on your own favourite Social media platforms. Sharing other people's content also gives your social media profile a boost too as you will reach a wider audience.
Go on give this post a share. Pretty Please .. Lol !
Add Share Buttons To Your Posts
I use the Sumome plugin that has great free features. There are lots of other plugins that you can use but I like the fact that I can size and place the share buttons wherever I want them. With any social share plugin, make sure that it is set to share on every blog post and will display at both the top and bottom of the page or as the reader scrolls with the page, like I have mine set up.
That way, no matter where the person gets in your post, they have the opportunity to click and share the post on social media with a single click. Like I said before make it easy for them to share.
Add Pin/Save To Pinterest Buttons To Your Images
If you are a big fan of Pinterest you will want your posts to go viral. If you are not yet a fan, then you should be. Go check out my post On Pinterest by clicking here.
It is very important to add a Pin or Save to Pinterest button to all your images. There are plenty of free WordPress plugins that can do this for you. I use Techgasp Pinterest Master. All plugins are simple, just install and activate the plugin, and that's it. Don't be scared of trying out different ones either as they can all be easily uninstalled too.

Add Pinnable Images To Your Posts
Big debate here!
Some bloggers leave the actual pin in their post that they have used on Pinterest. For me it seems too huge and spoils the flow of the post. I have tried leaving it in and not. So I'm on the fence with this one. You can also hide pins in the post that don't actually show up in the post but will show as an image when your reader tries to share the post.
The typical size for a Pinnable image is a vertical image with a 2:3 ratio, or about 600 x 900 px. However, I suggest creating them in Canva, a free to use App that has all of the optimum social media templates ready for you to use.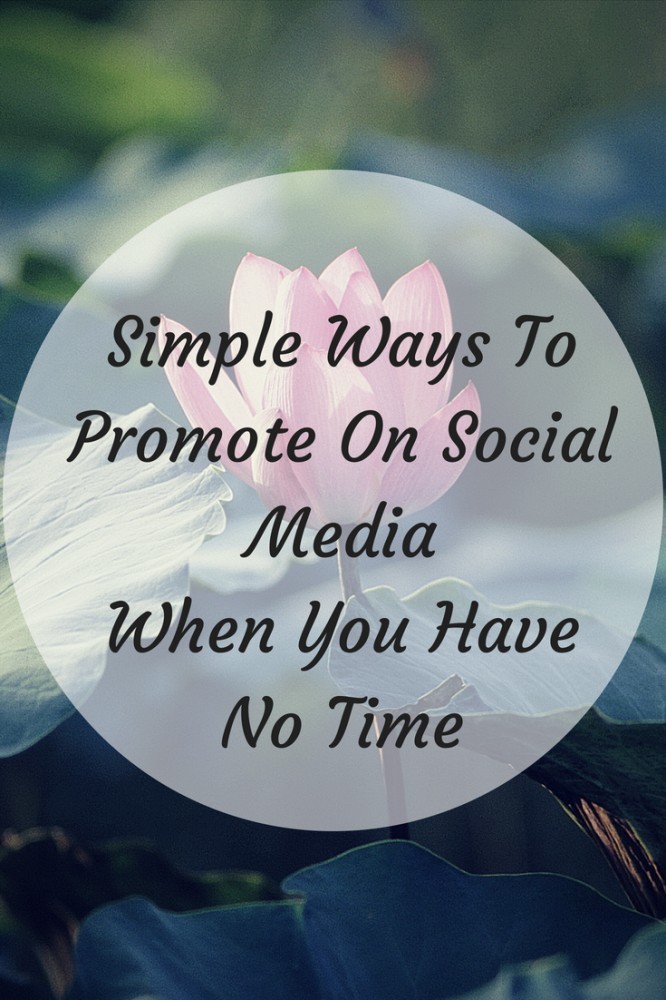 I have left this one in this post. Please let me know your thoughts by leaving a comment below. If you all hate it I'll remove it, if not then it stays!
Add Alt Text To Images
This one is the one most often missed. When you upload any image in WordPress, there is an option to add Alt text. You need to fill this in with a keyword rich description.
Why? Because if someone clicks to save your image to Pinterest, this will be the text that will be attached to the image. If there is no text or the text doesn't make any sense, your reader may change their mind about Pinning, so make it as simple for them as possible. It will help people to find your pin on Pinterest too.
Because I do Keyword research for the title of my posts, I always use the title of my post as the alt text. If you need help in this area read my post on Keywords by clicking here.
Sometimes I may switch them around a bit so instead of "Social Media For Marketing Blogs – When You Have No Time" I might use these alternatives:
How to promote your blog on social media when you have no time | Simple strategies to make your blog social media friendly | How to grow your blog on social media | How to get more Facebook shares
You will notice that these are all Keyword Rich and tell the reader what your post is about.
Add "Click to Tweet" quotes to your posts
Sometimes we we will write a sentence or two that sum up our posts very well and it may be a good idea to create those sentences to a pull quote that readers can retweet for you in a single click.
To do this, you can use a free WordPress plugin. I personally use Better Click To Tweet but as I have already said choose one that is compatible with your version of WordPress. Within your blog post, there will be a Twitter bird icon located within your post editor. Click the icon and then insert the quote as you want it to appear on your blog, and as you want it to appear on Twitter.
2-3 quotes per post is about right. You don't want to go overboard. A good pull quote, is a sentence that tells people what your post is about.
Simple strategies that will make your blog as social media friendly as possible.
Click To Tweet
Include A Call To Action
If you want your readers to work your social media engagement for you then you need to ask them to do it. Tweet this or pin this or even share on Facebook or Instagram. Don't leave it to chance. Always include a call-to-action at the end of your posts reminding your readers to share on social media. Despite having share buttons everywhere and Pin buttons and click-to-tweet quotes, you will be amazed how effective that final reminder can be.
There is so much to do with running a blog or any online business, the thought of promoting your content on social media can be really overwhelming. I know a lot of people are a bit uncomfortable with social media full stop. The message here is that the more others do for you, the less time you'll have to spend worrying about any kind of self-promotion. Make it easy for them to share your posts, then they will!
I hope you have found this post useful. If you think this post may help your readers or followers, be sure to share it with them on your favourite Social Media platform. If you have any other struggles with Social Media be sure to leave your question or comment below and I will get back to you as soon as I can.
With Grace and Gratitude
Karen