Teach Me How To Make Money Online – And From What?
Teach me how to make money online and from what? is exactly the same question I was asking not so many months ago. Here I will be teaching you what I know. No bells, no whistles and no secrets and I don't want your credit card.
I was working from home selling on Ebay, Etsy and the like but it was not really cutting it. I was selling Vintage but that was just an offshoot of my Vintage shop which sadly had to close due to unscrupulous landlords. I was just going through the motions as it was kind of soul less. Just listing items was dull and Greedbay, as I like to call them was just getting more and more expensive to the point where I asked "is it worth it?"

Now I am not saying that selling on such sites doesn't work but you need to have stock which costs a lot upfront and it may not sell. You also need somewhere to store that stock and having a home that often looked like a warehouse, with not only the stock but all of the packaging and paraphernalia was not fun.
I was searching online for something else but I wasn't sure what if I am honest. I put in many hours of reading through things that caught my eye, blogging posts, make money online, make a fortune, you know the kind of thing. You have probably put in an hour or fifteen yourself. At the end of each road I was left none the wiser. I would actually say I was more confused than when I started. It felt a bit like a secret that everyone else knew but until you paid them a lot of money they just wouldn't tell you.

And then, just when I was ready to give up, worn down and confused, I came across Wealthy Affiliate and everything just fell in to place.
I will be honest and tell you that I do not like its name, it sounds a bit like another one of those scams that wants all of your money before they teach you how to make money online and from what? What I found, was something much different. It has taught me exactly what I wanted and needed to know, enabled me to implement it, and given me a community of like minded individuals who are always happy to help. This is not a post to sell Wealthy Affiliate but if you want to know more you can read my review by clicking here.
As I have said this post is about me teaching you what I know. No bells, no whistles and no secrets and I definitely don't want your credit card.
To make money online you do not need a physical product. Phew!
What you do need is a website

Don't panic it is no where near as complicated as people make out. You could have a free one set up in the next five minutes with Wealthy Affiliate if you really wanted to.
Setting up your website so it is structured properly can be found on my post three things you should do before you start blogging. This is all based on a WordPress website which is the best and most widely used in the industry. I would not recommend anything else on which to build my websites.
Your website needs to be hosted somewhere. This is all the technical behind the scenes stuff that you and I need not worry about if we choose the right hosting platform.
Your options are:
A website with WordPress itself. However, be warned, you will get no training and you are pretty much left to yourself. When you buy a domain, it is not WordPress who sells it. They use a domain host provider to register your domain. They don't renew nor maintain it. I read recently about someone whose site disappeared after a year because the hosting company went bust and they didn't know how to re register it.
A website with a hosting platform like Go Daddy. Whilst they have training you have to find it for yourself and it is expensive. They offer free or cheap domain names but then up sell all of the extras, like email addresses and hosting and it can come to a high monthly cost once you add it all together.
An all inclusive website hosting platform like Wealthy Affiliate which has everything included in the low monthly cost and with structured step by step training.
To make money online you need something for people to read
Your visitors will be people like you or who have an interest in the subject of your website. Any website needs a focus or what they call a niche market. You can choose anything you like but just make sure you are interested in it as you will have to write about it. If you need help in choosing a niche, read my post on niches by clicking here.
To get visitors you need content on your website which will be of interest to your potential readers. Once you have some content you need to advertise it, so people can find you.
At this point, many of you will think "I can't write content." Yes you can. As long as you can type you will be shocked at how much you have to say on a subject. You don't need to be an author either or know what you will be writing about even in a weeks time. A website or blog (they are the same thing) is a bit like a child who starts with tiny steps and grows into something incredible. If you want some more help here take a read of my post on writing content by clicking here.
Once you have content and you only need one page or post to start with, you need to start advertising it.
To make money online you need Visitors
Getting Visitors to your website is not hard and if you put in consistent effort the effects are cummalitive. You can go from a few, to many, to a lot in a short space of time.
Your options:
Let Google, Yahoo and Bing advertise for you.
These are the three big search engines. Google is used by around 70% of us and the other 30% is shared between the other two. When we put something in the search box they try to find the most appropriate websites to send us to. What we want to do is make sure that they choose us rather than anyone else.

Unless you have a tiny niche market with no competitors you will have to put some work in to get ranked on the first page. Letting them know you are there by registering your site with them is your first step. Google webmaster tools is where you will need to head to for this. I learnt how to do this with a step by step guide and video within Wealthy Affiliate.
This is one part of the extensive training you get at Wealthy Affiliate but you can search online for the how tos with anything. It just takes a long time. Most people with websites and blogs are bumbling through, picking up things as they go along and often discovering they have been doing it wrong for the past 6 months or longer.
Google, Yahoo and Bing base most of their rankings on Keywords. These are just the words you and I put in the search box. They mostly show sites or pages that have the same words in their title as we put in the search box. There are millions of websites out there and choosing the right ones can be a minefield. What you need is a keyword search tool. You can find out what these are by reading my post by clicking here.
Free Advertising Through Social Networks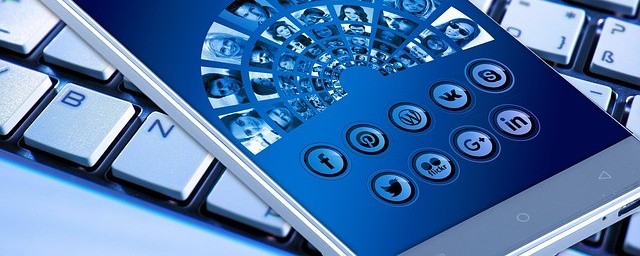 Every time I write a post, I copy the link and post it in Facebook, Twitter, Instagram, Pinterest and Google + You may have other social accounts you may also want to use but you need to sign up for these five if you don't already use them. Each of these five social networks all have their own best practices for getting followers and visits to your website and I am not going to cover them here. We would be here a while, however even if you don't have many followers it doesn't matter. Small steps lead to bigger ones. In Wealthy Affiliate we all help each other out with follows where needed.
Paid Advertising Thrrough Social Websites.
Now I do not suggest you do this at the beginning but the social networks all have their own marketing tools you can use to promote your site. If you do not know what you are doing you can waste a lot of money for no reason. If you have nothing to sell to them on your website you cannot get a return on your investment. Take a read of my post on Facebook Ads to help you out
To make money online you need several income streams that you will promote from your website.
You can sell other people's products, this is called affiliate marketing.

There are thousands of companies out there that want you to promote their products. Most will belong to an affiliate network. The main ones are Shareasale, Clickbank, Commissions Junction and Amazon Affiliates but there are others.
You can join these for free and find appropriate products or companies to promote. You promote these via links they give you to put on your website. You can also find lots of companies outside of these networks and they often pay out more. You can search for them by putting in your niche + affiliate network in google. As they all pay out different percentages, it is worth doing your research before deciding what to promote.
First it makes sense to promote products that your readers are likely to want. If your website is about fishing it doesn't make sense to promote a company that sells jewelry. The product or company should be a fit for your audience.
Check what percentages they pay and how much their products cost. 50% of a £1.00 is not better than 10% of £100.00. Selling something that has a recurring commission is the only way to make a truly passive income. This would be something that people pay for monthly or yearly.
Do not post lots of links on your website in the hope something will sell. Your return won't be worth the effort. I suggest choosing 2 or 3 main companies to promote in your side bar. These will show up on every page or post on your website. I then suggest reviewing products by means of a post and you can put links on that and promote it like you would any other blog post.
There are some people who only promote products on Amazon, who have their own affiliate network. Most people including me will test this out as it is simple and there are thousands of products you can link to. The percentages are not great but there is also an advantage that if they buy the product you promoted through your link and then buy other things, you get commission on the whole shopping trip.
Pay Per Click Advertising
Google Adwords is another way of monetising your site. Whilst I use it, the jury is still out on its benefits against its downsides. If you have it installed you will have ads pop up on your site and they do sometimes get in the way of your reading. On the other hand it does make google more aware of your site for rankings and the ads are supposed to reflect the viewers likes. Google is watching us and will target things we have recently looked for online making it more likely we will click to see. However you won't get paid like an affiliate, it is called pay per click advertising and the click pay is very little.
You can sell your own non-physical products.
By non-physical I mean something that can be downloaded like an e book or e course. This may not be the first thing you sell but I know people who have had an idea for an e book and set out with promoting their website with the aim of eventually selling this one product. They have done very well from it.
Often people will give away a free short e book to gain email addresses so they can sell something more advanced later.
You can sell yourself and your skills
If you have something you are good at you can sell those services to others. There are plenty of website owners that don't like to write content and pay others to do it for them. Design services are always in demand. Ask yourself what can I do that others hate doing? Having a website that shows your skills will help you to sell what you are good at better than anything else.
I used the services of a designer for my logo because I'm not great at it. Who am I kidding I'm useless. If you take a look at my review of Fiverr the design company I used it will give you a laugh at how bad I am if nothing else.
In Conclusion
You have three things to do:
Get a website with great hosting.

Write content and advertise it.

Sell something via affiliate links.
I hope this has taught you the process of making money online and shown you what you can make money from. I have learnt so much in such a short time through Wealthy Affiliate and so much more than I can share in one blog post. However, I know how confusing it all is when you don't know what you are doing and it seems like no one will tell you unless you pay them lots of money. This website is dedicated to help anyone lost in this virtual online world we all now live in whether we like it or not.
If you would like to join me at Wealthy Affiliate take a look at my review first by clicking here. You can join for free and have two free websites. No need to ever pay if you don't want to but obviously there are benefits in becoming a Premium member.
If you have any questions please leave a comment in the section below and I will get back to you as soon as I can.
With Grace and Gratitude
Karen