How Do I Start My Online Business? – 4 Things You Need To Do
If you currently work in the corporate world the chances are that you have different departments with many people in those departments doing their bit for the smooth running of the business. You will have your own special skills that contribute to the whole. But when you launch your own single-person business, the team is nothing like that, in fact you are your team at least to start with.
When you embrace the idea of freelancing, blogging or starting any business, you will need to wear many hats at the same time. You are your own designer, your own marketing expert, your own copywriter and your own salesperson. This list goes on.
Depending on your business you may need to bring in specialist help with some elements. Maybe you need a web developer to build your website or maybe you don't. Read my post on this subject by clicking here.
However there are certainly lots of things you can do for yourself and here I am going to cover 4 of them.
Even A Small Business Needs A Quality Visual
There's no denying that a great logo can tell a whole story. You will need a logo that identifies you and your brand. However, you probably have a limited budget and can't afford to outsource the task to a professional design agency. So what could you do?
If you are creative you could use an online app like Canva to create your own. If that is not your thing and it certainly wasn't mine you could use an affordable but business-oriented solution, such as an online logo designer that gets the job done in less than an hour. Using the logo as a basic, you can define the right colour palette for your website. Here, you'll have to tailor a pre-made template from WordPress or Wix, for instance, to create your digital look and feel. Don't worry, though. There are plenty of professional templates and designs available for your business.
Once you have a logo that defines you and your business you should use it on your website and all of your social media platforms.
Don't Pay Someone To Write Your Posts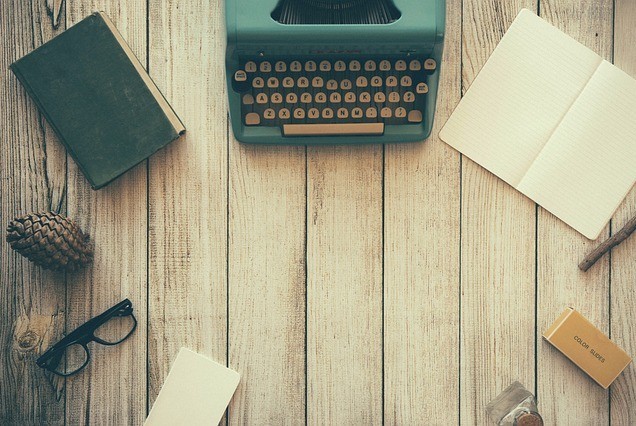 As a freelancer or blogger you will have an expertise or a set of skills you wish to sell. Alternatively you may be interested in Affiliate Marketing. Whatever your business is, for now and until you can grow your business and hire a team, you need to be in charge of your content strategy and marketing.
A common mistake is to outsource your blog posts and website content. In reality, in a one-person business, it should be you managing the blog and to sell your skills, experience or products. Nobody will have the same level of knowledge and passion for your business than you. Consequently, a professional copywriter wouldn't be of any use to you at this stage!
Don't overthink it. Many of you will be scared of putting yourself out there. It's okay and perfectly normal to feel this way at first.
You can write pretty much, just like you would speak. This will make your content easy to read and it will feel personal to your readers. If you want more help with content writing then take a read of my post on the subject. Actually there's two that might help depending on your business. For more general content and writing advice read my post by clicking here. If you are taking an affiliate marketing route with your blog and business then read my post on Content Marketing by clicking here.
As a last tip for blogs, try to write an attractive title, so people want to read your post but ensure that it also includes Keywords for SEO. If you don't yet understand Keywords or SEO then read my posts about a great Keyword tool by clicking here and my post that explains SEO by clicking here.
No, You Don't Need A Social Media Expert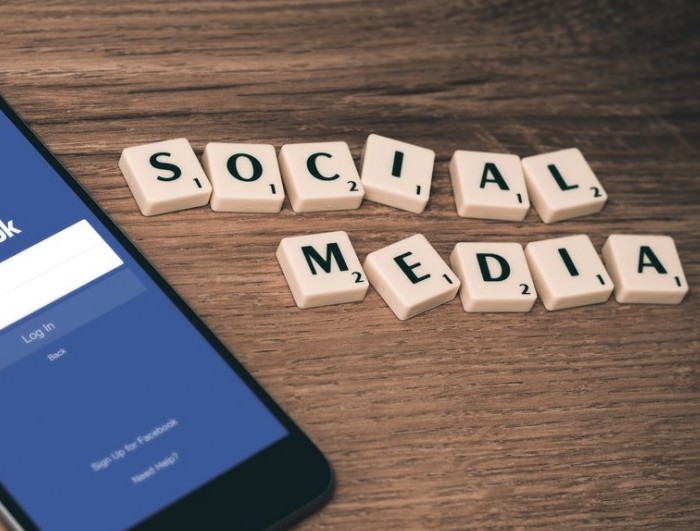 Just like you don't need a content writer at the start, you don't need a social media expert to manage your online presence either. Indeed, you need to build your social media presence using some of the lessons you've learned from blogging. It's about creating personal posts that resonate with your audience and potential customers.
We all have our favourite social media platforms but you should have a presence on all of the major ones. Pinterest, Facebook, Twitter, Instagram and YouTube. I personally prefer Pinterest and you can read my post about using it by clicking here. Facebook is my second choice and you can read my take on using it the best way by clicking here.
You Can Start Your Marketing Campaigns
And finally, as you begin your business journey, you will need to use paid advertising to increase your online presence. Your progress may be slow if you don't.
I know that your budget is going to be very limited, therefore you need an option that allows you to manage your budget and improve your visibility, something like Google AdWords is the perfect solution. You can run your AdWords campaign on your own, using the free guidelines and instructions from the Google Academy.
Another option is Bing Ads which I have had success with. However, do not start any paid marketing campaign without knowing what you are doing. Please read my post on PPC ( Pay Per Click ) by clicking here.

Final Thoughts
As a one-person business owner, you don't have the financial luxury of outsourcing your tasks or employing people. But it doesn't mean you can't launch your own business. On the contrary, there are many options available to freelancers and solo-entrepreneurs to build a professional presence without breaking the bank.
I have given you an awful lot to think about here and a lot more reading to do if you follow all my links. If you already have a website or blog and need help then can I suggest you take a look at Wealthy Affiliate. This is the best online training for anyone who wants to build a website and business the right way. It is where I learnt practically everything I know about building an online business.
If you don't yet have a website or blog and don't know where to start then definitely check out Wealthy Affiliate. You can either read my review by clicking here. Or you can join for free ( no credit card required ) by clicking the button below.

I wish you every success with your online business and if you have any questions or need specific support, leave me a comment below and I will get back to you as soon as I can.
If you have found this post useful please give it a share on your favourite social media platform.
With Grace and Gratitude
Karen